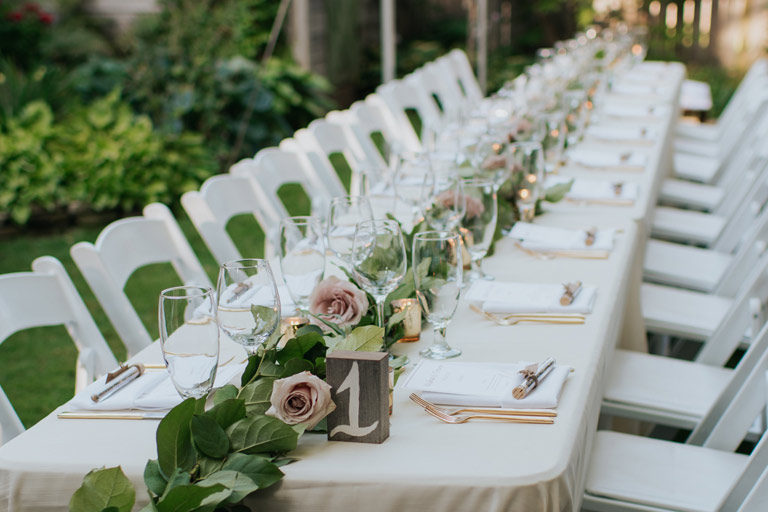 When planning an event or party, it's easy to get overwhelmed by all of your responsibilities. A lush, lavish event will surely impress your guests and make your party one to remember. It is guaranteed to generate buzz and solidify your reputation as a great party planner, but it requires a lot of work. If you want to host an event that will sweep your guests off their feet and keep them talking in the years to come, it's important to know the elements that make a great luxury party. Here are some tips on how to organize a memorable luxury event.
Luxury Event Planning
Planning and organization are vital to the success of a luxury party. This form of celebration tends to be more difficult to organize when there are a number of elements you need to bring together. Thus, you may want to hire a luxury event planner. Luxury event planners are well-versed when it comes to bringing your vision and ideas to life exactly how you want them. Furthermore, they may know reliable suppliers who are well-suited to the task at hand.
Begin as early as possible, researching and finding quotes that will help you determine the possibilities in your timeframe, ensuring that you get any special order items well in advance. Though you are always bound to run into obstacles during the planning process, a professional luxury event planner can help make your journey a lot easier. However, if you decide to prepare on your own, it's extremely important that you are as organized as possible. Make a checklist that includes items such as supplier information, lead times, and price. Additionally, make sure you have the contact numbers of suppliers on hand throughout the process so that you can quickly get in touch with them if need be.
Luxury Catering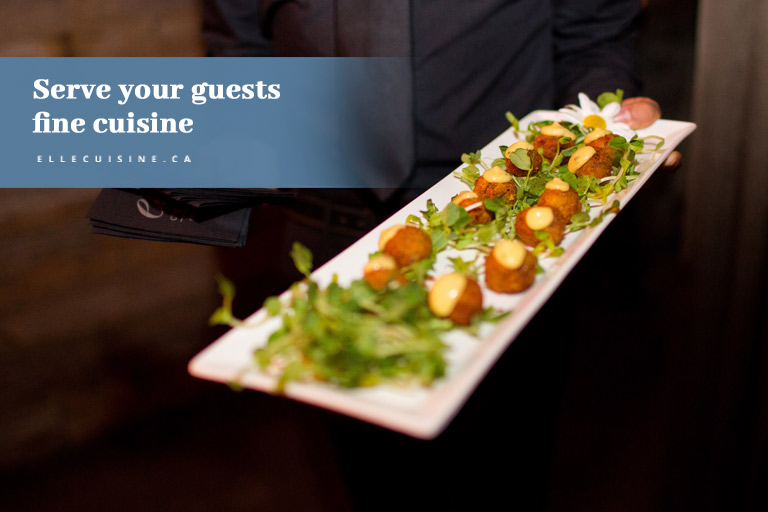 Catering will presumably be the most costly expense for a luxurious event. Serving fine cuisine is one of the most effective ways to show how lavish your party is, and the hosts of such elegant gatherings will often break the bank in an effort to impress their guests. However, you don't have to let your motivation to impress your guests with the meals you serve lead you to advocate for the most expensive items on the menu, especially if you're unsure of what to buy. To make sure you're efficient when it comes to catering, there are a number of different themes you can follow. Whether you're planning a cocktail party or a banquet, your catering should be reflective of the theme.
Luxury Event Decor and Lighting
An eye (or lack of) when it comes to decor and lighting can make or break the success of your event, as they will be what wows your guests as soon as they enter the venue. If you're not on a tight budget, there are a plethora of lavish venues you can pick from. Alternatively, if you have to figure out the decor yourself, you can draw inspiration from professional, supreme luxury event venues. A solid understanding of the event's theme can help organizers determine which direction they should take. Furthermore, if you don't want to purchase your own decor, consider renting some items. There are a plethora of luxury event rentals that are available for you to choose from. Those who don't have an eye for posh details should consider hiring a professional to help them in this area.
Choose the Music Carefully
As there's a correlation between music and human emotion, the music you choose will set the pace of your event. For example, consider hiring a jazz band to set the tone if your goal is to create a luxurious atmosphere. If you can afford to do so, consider hiring a professional who can provide you with quality sound equipment and instruments.
Have a Dress Code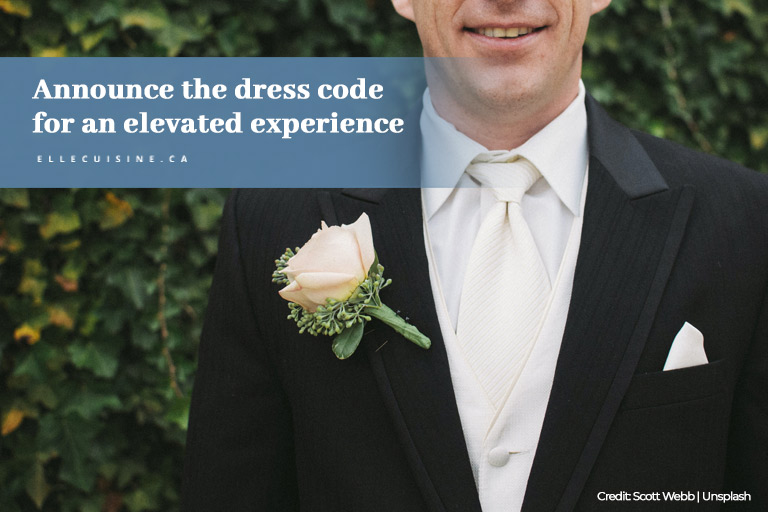 A strict dress code policy can help people escape from the trials and tribulations of everyday life for a little while, allowing them to enjoy the party that much more. Though some people might consider this a waste of time and effort, sticking to a dress code will enable you to control your event's theme and further elevate the experience for your guests.
Accessibility Features
Making sure that the venue has accessibility features throughout will ensure that all of your guests can enjoy every aspect of the occasion to the best of their ability. While many venues will have accessibility features, you may need to make adjustments yourself to properly cater to your guests and their needs. Ask everyone if they'll need any further assistance at the event, being sure to listen to what they require. Similarly, your menu should accommodate those with dietary restrictions or allergies.
Hire a Host
Hiring a host for your celebration can take some of the pressure off of you, especially if you don't want to be the center of attention. There are a plethora of party hosts available for you to consider, including celebrities. The host's main role is to introduce elements of the party and raise a toast to celebrate the occasion. Additionally, they are a suitable option for both professional and personal celebrations. Oftentimes, they will even add a natural break during the event.
Consider Security
When planning a luxury party, make sure to consider how to keep the venue as secure as possible. For example, celebrity guests and high rollers may attract unwanted guests such as fans looking for autographs. However, hiring security to keep an eye on both the inside and outside of the event can help avoid any problems. Additionally, make sure to keep any belongings or gifts in a secure space.
Looking to plan a lux event in Toronto? Hire an event caterer from elle cuisine! We are one of the most reputable luxury catering companies in Toronto and the GTA for wedding, corporate, and private catering. So whether you're planning a luxury picnic or wedding, contact us at 647.430.3553 or place your order online!