Event Rentals Toronto
Take Advantage of Quality Furniture Rentals in Toronto
Make your next event an affair to remember with our special event rentals in Toronto!

elle cuisine ensures that with our event rentals in Toronto, you are well-equipped to deliver a flawless and memorable experience for you and your guests. We pride ourselves on carrying a wide selection of party essentials for rent. Whether you're organizing a wedding, corporate, or private celebration, the elle team can help you set the stage for a successful soiree.
elle cuisine employs a dream team of carefully selected and trained specialists to take the stress off your hands and bring your vision to life. Take advantage of our quality event rentals in Toronto event and organize an affair to remember.
One of Toronto's Best Event Rental Companies
As a full-service events furniture rental company, elle cuisine is dedicated to providing our clients with a comprehensive list of party items and event rental equipment. For the last 7 years, our team has been steadily growing, offering premium services to a wide array of clientele. We may not be the largest in the industry, but we continually strive to be the best.
Furniture and Equipment for Every Occasion
Our equipment and furniture rentals are top quality and are suitable for a broad range of events, from simple functions to elegant soirees. You can rest assured that the party equipment we supply is in the best condition. Whatever you need for your event, we have it. We offer event rentals in Toronto, and we are here to help you make your event a success. We have a wide selection of equipment and furniture to choose from, and we can help you create the perfect atmosphere for your event
elle cuisine supplies a wide variety of items perfect any event, whether formal or themed. If you need rentals for tables, chairs, tents, linen, cutlery, glasses, flatware, or stage equipment, all you have to do is give our Toronto-based company a call. We are continuously upgrading items and adding to our expanding inventory for the satisfaction of our customers.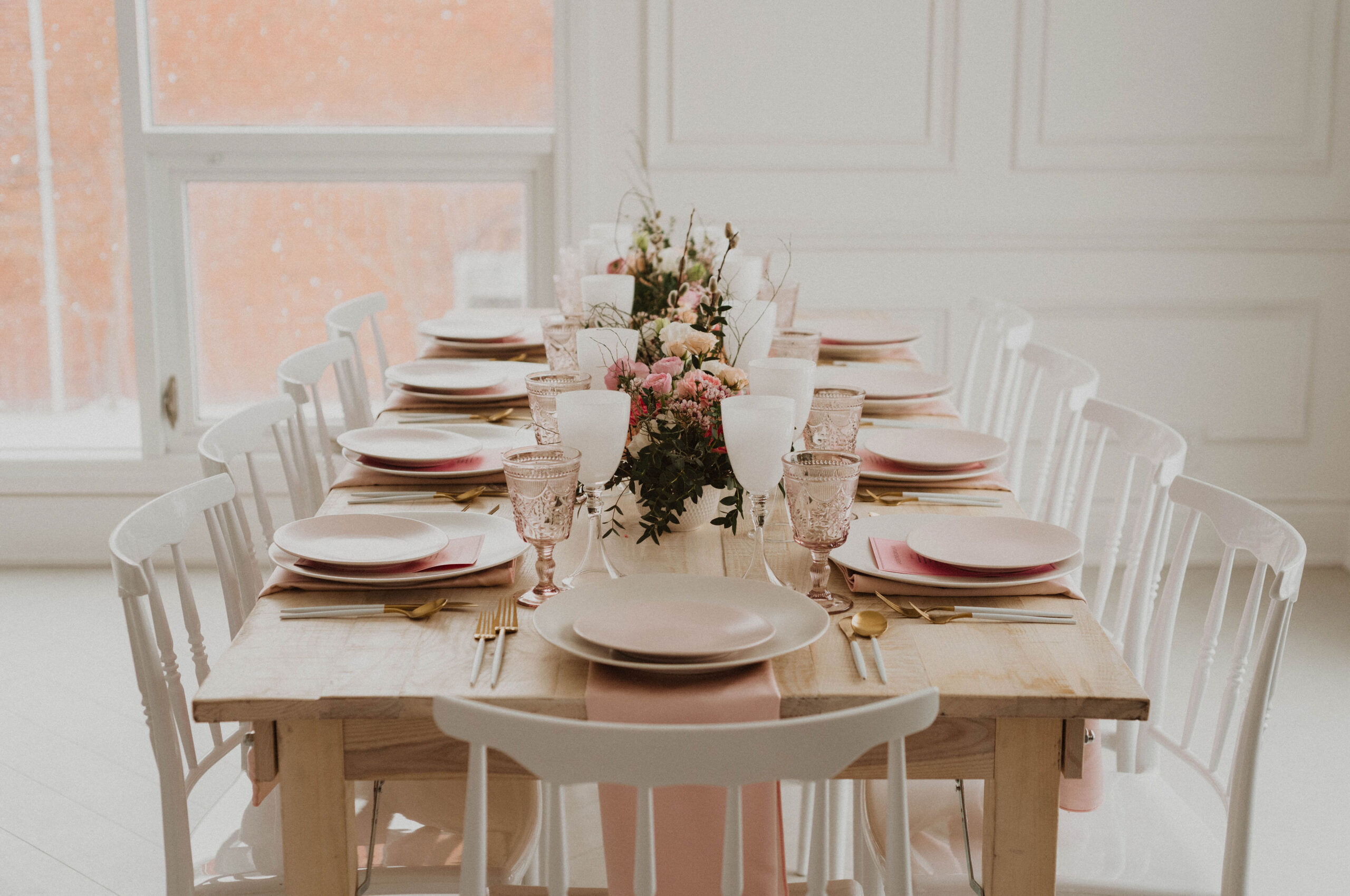 Exceeding Your Expectations for Event Equipment Rentals
We guarantee prompt and professional delivery as part of the outstanding service that has earned us our stellar reputation and repeat customers over the years. We do not simply settle for customer satisfaction — we strive to exceed your expectations because the elle team believes that our clients are the most integral part of our business.
No matter the size of your event, we make it extra special by giving it personalized attention and adding style. At elle cuisine, details matter. We create the perfect experience so you can create meaningful memories that will last a lifetime. Take comfort in knowing that we supply and deliver first-rate furniture and party rentals that will give life to your event.
elle cuisine is not only limited to rentals, but we also offer catering and event planning services for weddings, corporate events, private celebrations. We do not simply do business, but we are looking to establish a strong connection with you.
Looking for affordable party and event rental company near you? Call elle cuisine today at 647.430.3553 for a quick quote request on event equipment, decor, and furniture rentals in Toronto, Ontario. We cater to any party, big or small, from an intimate birthday get-together to a grand wedding affair. You can also fill in our online form to send us your questions or personal message. Our friendly staff will be available to respond to your concerns. We are your trusted partner for any event. We look forward to hearing from you.
Request a Quote