Saying goodbye to the beautiful summer season can be bittersweet. But with Labour Day just around the corner, you have the best excuse to throw fun gatherings outdoors. Whether heading to the nearest park, attending the fall fair, or transforming your yard into a cozy outdoor haven, hosting an epic Labour Day picnic is a fantastic way to celebrate the last big holiday of the season.
Labour Day weekend is favoured for cookouts, weekend getaways, and pool parties. It's a chance to make lasting memories before the days grow shorter and the weather changes. So, why not make the most of it by planning a party that will leave your loved ones talking about it until next summer?
Here are some easy tips to help you throw a memorable Labour Day picnic. We'll guide you through the preparations, offer ideas for creating a cheerful atmosphere, and help you choose delectable food and refreshing drinks for your menu.
While picnics are generally held during the day, an evening celebration can be equally enjoyable. Decorate your picnic spot with colourful streamers and balloons to set the mood and add a fun touch. If you're hosting it on your lawn, consider placing tiki torches or a fire pit for lighting. String lights can also provide soft and festive illumination.
For your outdoor furniture, an affordable option is to use brightly coloured paper or vinyl tablecloths. Mix the rest of your decorations by using matching placemats to mark each place setting. Remember, you don't need to go overboard with decorations; a few accents can give your picnic area a celebratory feel. You can also use simple picnic blankets on the ground for a more traditional picnic feel.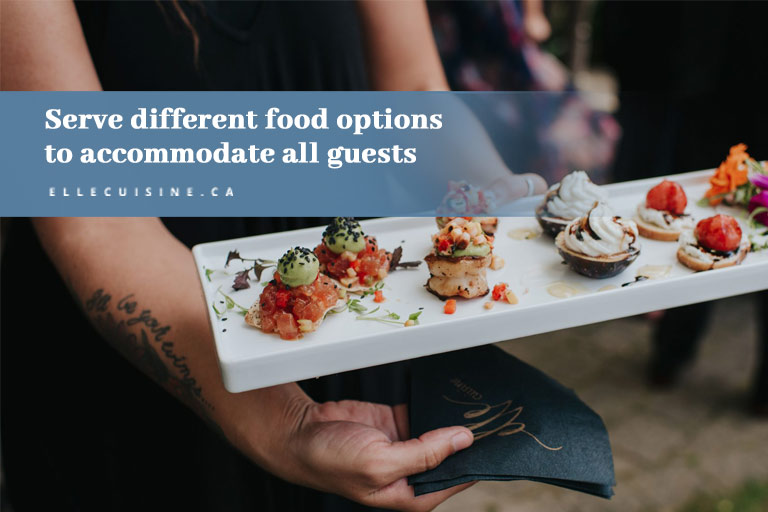 Labour Day is Canada's unofficial last summer weekend and could be your last chance to fire up your grill before the cool weather starts. Take advantage of the opportunity and serve grilled dishes. While hot dogs and hamburgers are classic choices that can be quickly grilled, consider vegan options like mushroom patties and veggie skewers to accommodate all guests. Side dishes such as pasta and potato salad are popular for picnics. You can also grill corn for a fresh, crunchy, easy-to-grill option. Don't forget to include chips, like a platter of potato wedges with creamy or cheesy dip.
As for dessert, fresh fruit is a healthy and refreshing option. If your guest has a sweet tooth or have kids with them, try offering cupcakes or ice cream. Don't hesitate to ask your guests what they want. Also, take into account their food preferences, allergies, and diet restrictions. If you want to minimize your party prep time, hiring a caterer might be a great option. Some caterers even offer special Labour Day menus for parties.
You don't have to invest too much time or effort regarding picnic invites. If you prefer a formal approach, purchase blank invitations and fill in the details by hand. Alternatively, you can use graphic design software on your computer to create custom invitations. Many apps and design programs offer invitation templates that you can easily personalize.
For a casual approach, consider contacting your invitees via phone or email. Sending out the invitations a couple of weeks in advance and providing a gentle reminder a few days before the picnic is a thoughtful gesture.
Decide on the entertainment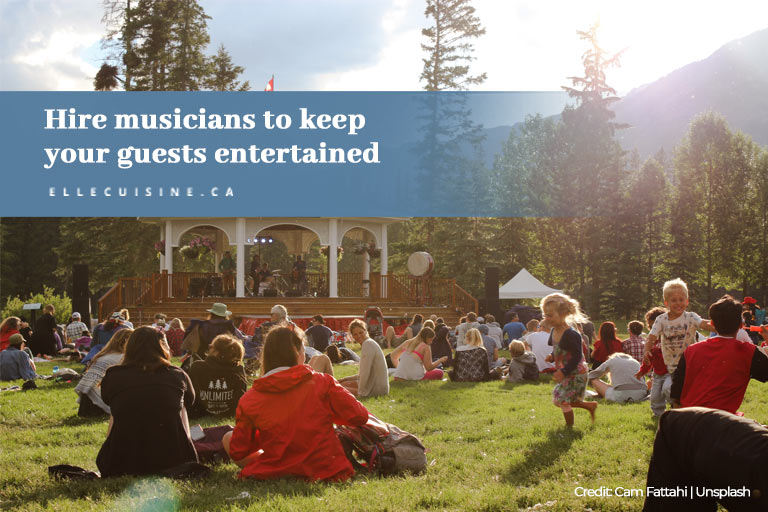 Add music and games to keep your guests engaged. You can set up classic activities such as water balloon tossing or beanbag toss, which all can enjoy. Set up a net for badminton or volleyball if they're in a more competitive mood. If you have a backyard pool, why not bring the games into the water for added excitement? Don't forget to mention it on your invites so guests can prepare swimsuits and a change of clothes. While you can provide beach towels, some attendees might prefer to bring their own.
Hiring a local musician can provide enjoyable entertainment if you host an elegant evening party. There's no wrong answer when choosing fun activities for your Labour Day picnic. Just make sure to tailor the entertainment to the theme and preferences of your guests.
Labour Day is a time to celebrate patriotism. Adding a theme can make your gathering more special. When sending out invitations, include the theme so guests have time to prepare their festive outfits. A fun option is a Whiteout party, where guests can playfully challenge the "no white after Labour Day" rule by wearing as much white as possible. You can also incorporate white into your decorations and party menu for a cohesive look.
If you're planning an outdoor barbecue, you can encounter unexpected weather. Make sure to have a backup plan if the weather isn't suitable. You can easily move the party indoors without losing any of the fun. Remember to protect your furniture with chair covers as you transition indoors and ensure no food items are left outside. If you have a screened-in porch or a sunroom, these areas can be perfect for a last-minute rainy-day picnic. You can even clear out a spot in the living room to spread picnic baskets and blankets and have a nature live stream on your TV.
Hosting a picnic is difficult and can be expensive when poorly executed. If you are throwing a huge party, but event planning isn't your forte, consider hiring event planners to guarantee success. With their expertise and experience, they can bring your dream Labour Day party to life and create a memorable experience for all attendees.
Take the stress out of planning a menu and let elle cuisine handle all the details. We'll transform your Labour Day picnic into a memorable experience for your guests. We offer a customizable catering menu and hassle-free luxury events in Toronto. Contact elle cuisine today at 647.430.3553 to start planning your best Labour Day picnic!