The coronavirus disease (COVID-19) pandemic has placed various major events on hold including the Olympics and once-in-a-lifetime celebrations like your wedding. The threat of the virus on public health and state orders have resulted in mass self-quarantine, travel bans, and total shutdowns of businesses in different industries. This has left many soon-to-be newlyweds deeply concerned about the impact the coronavirus will have on their upcoming nuptials.
We understand how frustrating it must be to reconsider your wedding plans, especially with the amount of time, money, and effort you have put into organizing it. However, celebrating you and your partner's union is not impossible.
What to Do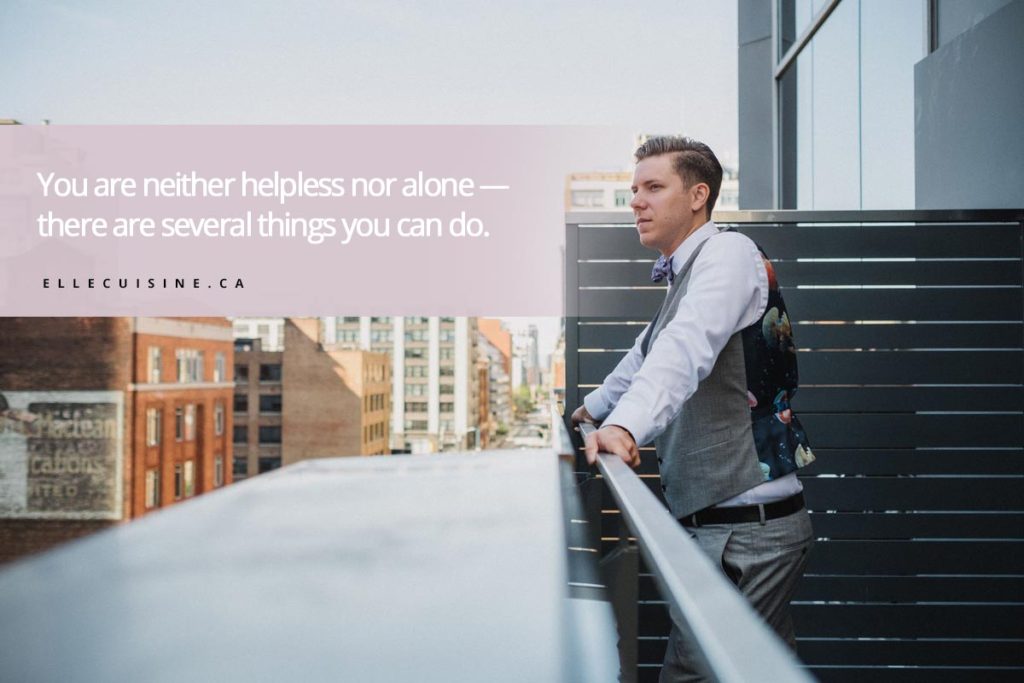 The pandemic can affect individual weddings differently. Couples are advised to assess their personal circumstances when making decisions or changes to wedding plans.
Most importantly, make sure to check the latest updates from the Public Health Agency of Canada and the World Health Organization (WHO). These health agencies provide guidelines to keep ourselves healthy and safe amid the COVID-19 outbreak.
With the coronavirus pandemic during the wedding season, here is general guidance to keep in mind:
Do Not Panic

It is normal to feel frustrated and sad about cancelling or postponing your wedding. It may be tempting to give in to stress or worry, but know that you are not alone. Event planners and vendors are willing to help.
Evaluate Your Personal Situation

Avoid making any decisions without thoroughly assessing your personal circumstances. Consider your finances, the number of wedding guests, the wedding location, the overall theme, and the date of your wedding. Couples whose weddings are scheduled for next year may not have to make as many changes as those who have scheduled their big event during the lockdown. The same goes for those planning a local wedding (compared to a destination one) or a small, private affair (compared to a larger, more grandiose one).   
Consider Local Mandates

Determine the emergency mandates set by your local government in response to the pandemic. In Ontario, many government agencies are closed. If you don't have your marriage license already, you will have to wait until the municipal or city hall reopens to get the license. However, if you do have your marriage license, you have 90 days from the date it was issued to hold a ceremony.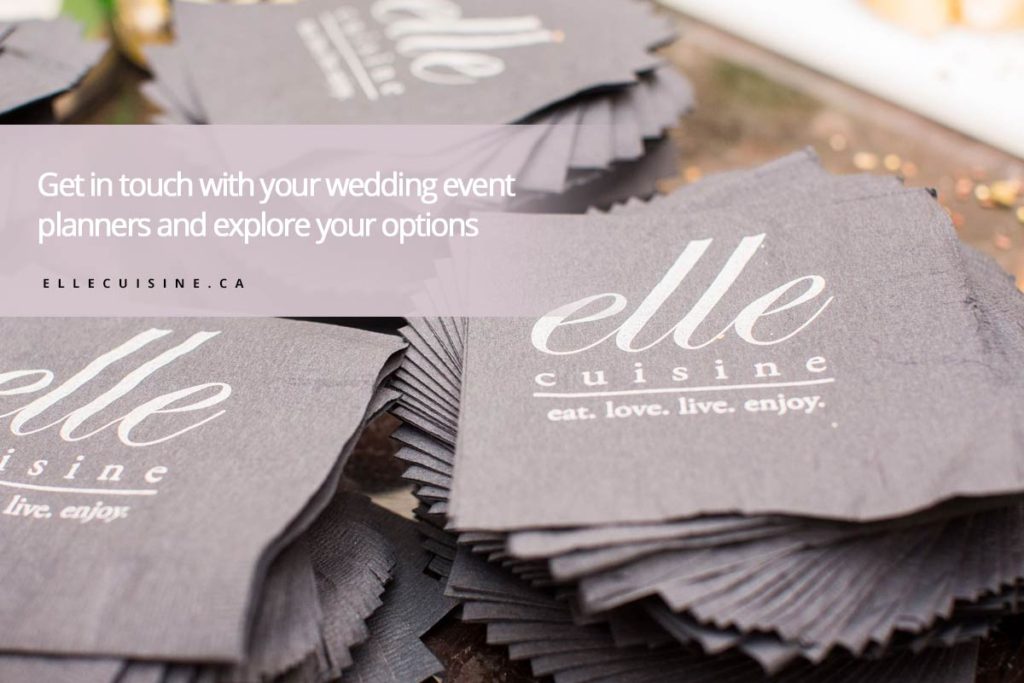 Get in Touch With Your Wedding Planning Team

Several event service providers are willing to provide support and offer solutions for alterations. Communicate with your partner, your family, your wedding planner, and your vendors to discuss potential options. 
Because your vendors may be getting several requests from various clients, it may also be challenging for them to accommodate further requests; but rest assured that they will do their best. Be patient, polite, and professional; explain your situation, concerns, and requests.
Understand the Impact of the Pandemic

Whether you are sticking to your original wedding plans or making any changes, make sure to prioritize the safety of you and your guests. Keep in mind that various options can impact your plans differently. The key is to have realistic expectations. 
If your wedding is scheduled while social gatherings are restricted but you're proceeding as planned, have a more intimate affair. You may have to consider shortening your guest list to protect friends and family who are older, more susceptible to the disease, or living far away.

If you decide to cancel your plans, understand that some vendors and event planners in Toronto may not be able to give you a full refund. If you opt to postpone it, you may need to pay a certain fee. Check with your vendors and the contracts you signed. With the number of people affected by the pandemic, it may not be completely possible for businesses to grant all requests. Talk to your team and work together for a possible solution.
Wedding Ideas During the Lockdown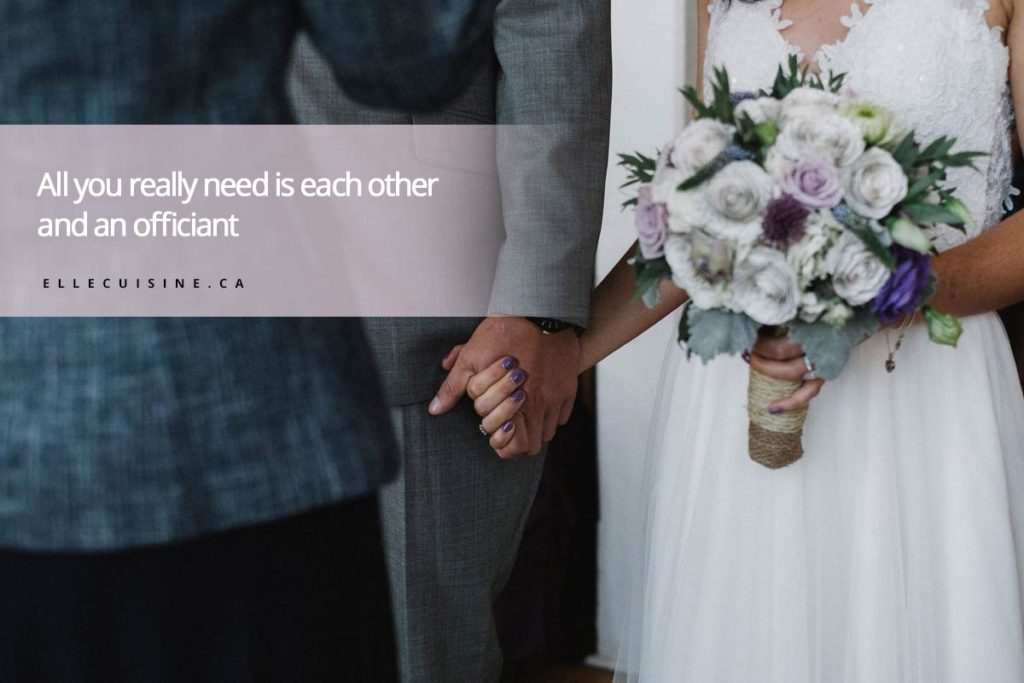 If your wedding license is close to the end of its validity period and you are pushing through with your wedding, there are several things you can do. However, it's imperative to prioritize safety and make sure you're not going against current government regulations.
Work With the Current Government Policies

Determine whether your city or province has announced an emergency order regarding public gatherings. Ontario, for example, has prohibited social gatherings of more than 5 people — including weddings and religious assemblies.

This takes the definition of "small, private wedding" to a whole new level. However, a ceremony with only 5 people is possible. All you need is you, your partner, an officiant, and 2 witnesses.
Take Advantage of the Internet

Live stream your ceremony. The Internet and social media are a powerful means of communication. Nothing is impossible. You can hold the ceremony with only a handful of people present while the rest can watch it unfold through their screen. After all, what good is technology if it can't be used for times such as these?
Save the Reception for Later

We know you want your family and friends to share in your joy. Plan the reception at a later date so you can celebrate with them when things have settled. Even if they can't physically be there for the ceremony, all those who matter to you and your partner can still join the succeeding celebration.
We know you want your family and friends to share in your joy. Plan the reception at a later date so you can celebrate with them when things have settled. Even if they can't physically be there for the ceremony, all those who matter to you and your partner can still join the succeeding celebration.
Wedding Ideas When Restrictions Have Lifted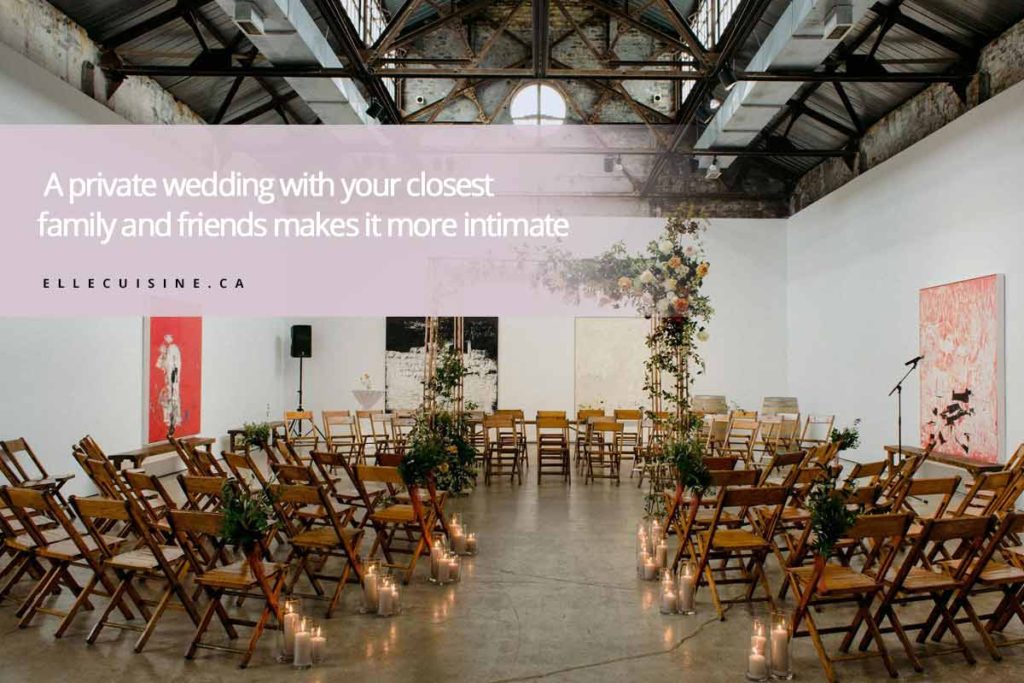 If your wedding date is set at a later date when public gatherings are permitted again, safety should still be a priority. For this reason, opting for a small, private wedding may continue to be the best course of action until COVID-19 is no longer a threat.
Hold the Wedding in Your Backyard

Since precautionary measures against the pandemic emphasize staying at home, why not have a small, intimate garden wedding ceremony at your very own backyard? This way, you can save money on the venue while splurging on important elements. You would be surprised by the unexpected advantages that come with having a small, private wedding.
Better Ambiance – Lighting is a cost-effective way to decorate your wedding by creating a better ambiance at the reception and setting an intimate mood of your wedding. 
More Florals – Flowers set the mood for any event. You will have more budget not just for table decor, but also for florals for the entrance, bistros, and bar tops. You can also throw more petals down the aisle and suspended floral arches at the altar. 
Tabletop Decor – An intimate wedding is more than just having beautiful flowers. Catering to fewer guests allows you to spend lavishly on stuff, such as fancy linens, custom menus, drink tags, and foil-stamped cocktail menus.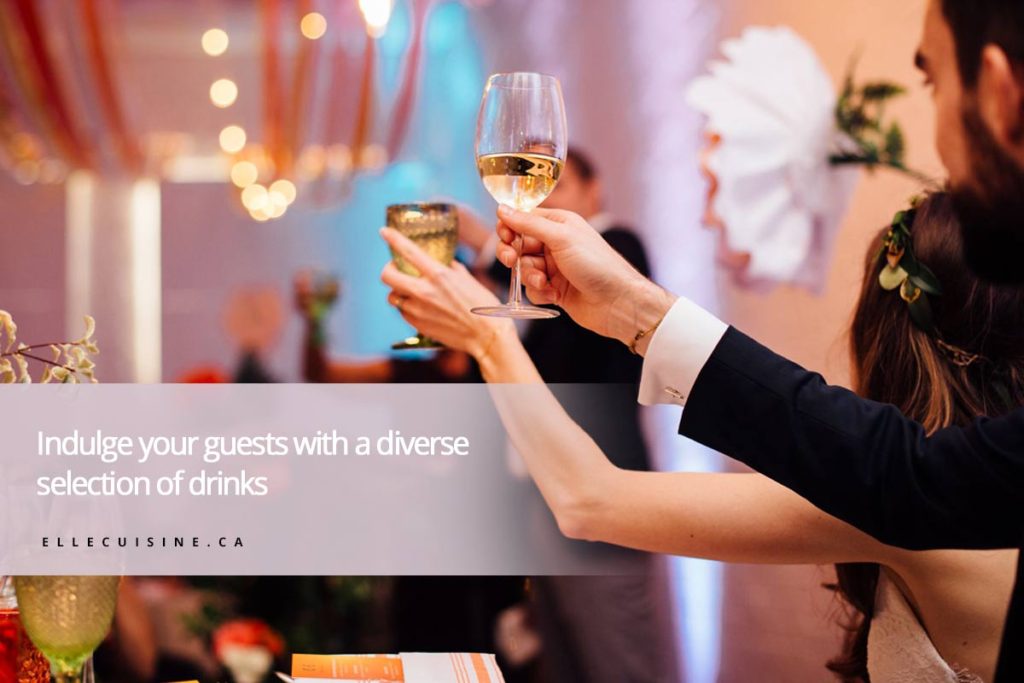 Diversify Drinks Selection – Instead of only serving the basic beer and wine menu to your guests, offer them a full bar packed with craft cocktail options, beer, wines and spirit, and a selection of Champagnes. 
While a small, intimate wedding does not necessarily mean a simpler private event, coordinating for a few invited guests means less daunting and anxiety-inducing planning and organizing. Additionally, small private events give you more flexibility when it comes to your budget and more time to focus on important details. 
With elle cuisine, rest assured that your small, private event will be a memorable, love-filled affair with the finest food that will surely wow you and your guests. We have a highly trained and experienced team to ensure a flawless and memorable catering experience. Call us today at (647) 484-2685 to request a quote.