Father's Day is one of the universally anticipated occasions in June. It's a day dedicated to putting the spotlight on all the father figures that have been integral to families and communities alike. Typically, celebrating Father's Day includes a variety of activities, such as going out to a fancy restaurant, cookouts, watching a sports game, or even going on a simple family trip. 
Unfortunately, this 2020, Father's Day celebrations around the world will not be quite the same. Due to the COVID-19 outbreak, countries have advised the public to remain at home, cease non-essential business operations, and avoid hosting events. Between social distancing and self-quarantine policies, the new normal compels everyone to readjust their plans.
This special day, however, does not have to pass by without a bang. However, instead of navigating through crowds, you can plan activities inside the comfort of your homes. The father figure/s in your life — be it your dad, grandpa, step-father, or father-in-law, and so forth — still deserve to be recognized on this special day.
Ideas for Celebrating Father's Day
You may be wondering, "How can I celebrate Father's Day?" We have rounded up a few ways to make this day special — whether at home or online. Browse through the list to see how you can show how much you appreciate and love your special guy.
If your paternal figure lives somewhere else and you cannot personally celebrate the day with them, you can still do all these activities — separately while sharing the experience through messaging apps.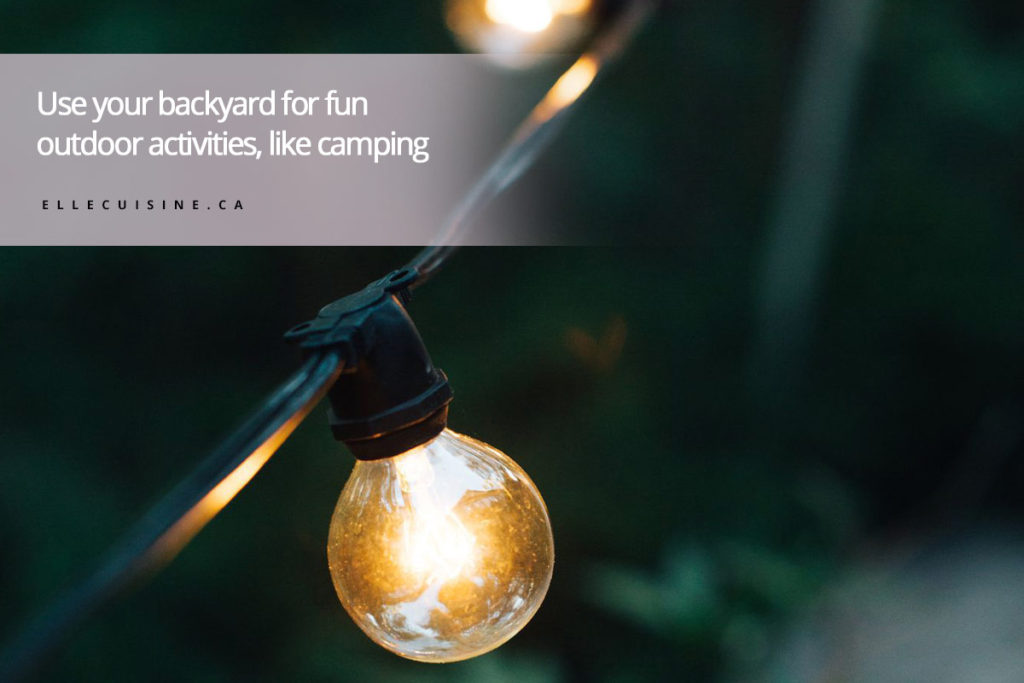 While going camping out in the woods may need to take a backseat this year, it doesn't mean that you have to cancel the activity altogether. 
Make use of your available outdoor space to pitch up a tent, pile up the pillows, and set up a campfire. You can still cook s' mores, share ghost stories, and snuggle in a sleeping bag for a similar experience. What's even better is that you can always head inside the house when it starts to rain.
If you don't have a lawn and if your family is willing to do it, you can also set up an indoor fort.
Playing games is a classic family bonding activity. Besides, having a friendly competition from time to time is perfectly acceptable. You can let your dad pick out a board or a card game or work on a jigsaw puzzle with the whole family.
However, if you are down for physical activities, there are some games you can do too. You can organize a scavenger hunt inside your house or play games like Twister. If the day is clear and you have space in your backyard, a relay race or Frisbee competition is something the whole family can participate in.
Watching a movie together is another quintessential activity during Father's Day. This year, you can ditch the movie theatres and cozy up in your family room to watch your father's favourite films. 
However, if your family is in the mood for something more glam, you can also set up a projector against a blank wall in your lawn. You can watch a movie with some roasted marshmallows, popcorn, and after-hour drinks for an authentic outdoor theatre experience.
Organize a Liquor Tasting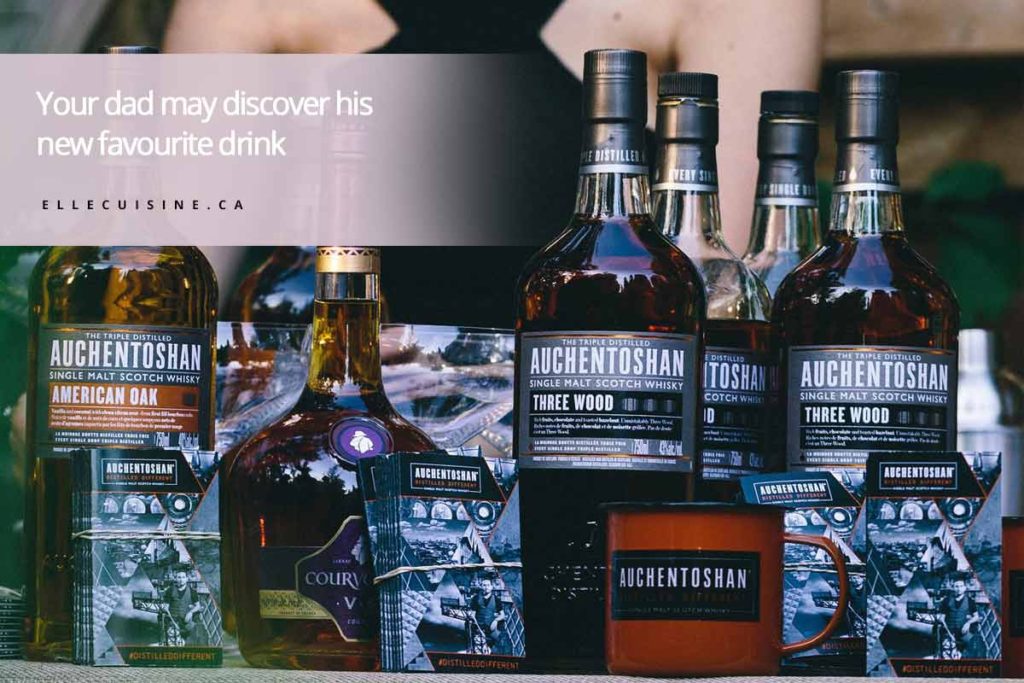 Bars and pubs may be closed this year, but there's nothing wrong with having a few drinks. You can always order your dad's favourite beverage and enjoy them at home. Better yet, you may organize a beer or wine tasting too if you feel fancier.
Go to a liquor store or your local breweries — if you want to support local business — to get some vino, lagers, and ales. You can also order online in advance for other specialty drinks. This Father's Day, your dad (and anyone in your family of legal drinking age) can take a sip or two of various types of liquor and maybe even discover new favourite flavours.
The free time you have during quarantine can be used to learn new skills. Father's Day is an excellent time to try picking up and learning new things with your family. After all, no one is "too old to learn new tricks". 
There are several websites offering free online classes. You can take courses ranging from music and photography to gardening and cooking. If you do not want to sign-up for exclusive masterclasses, Youtube is loaded with tutorials on almost every topic under the sun.
If your dad is set on learning a new language, there are also free smartphone apps that you can download to get you started.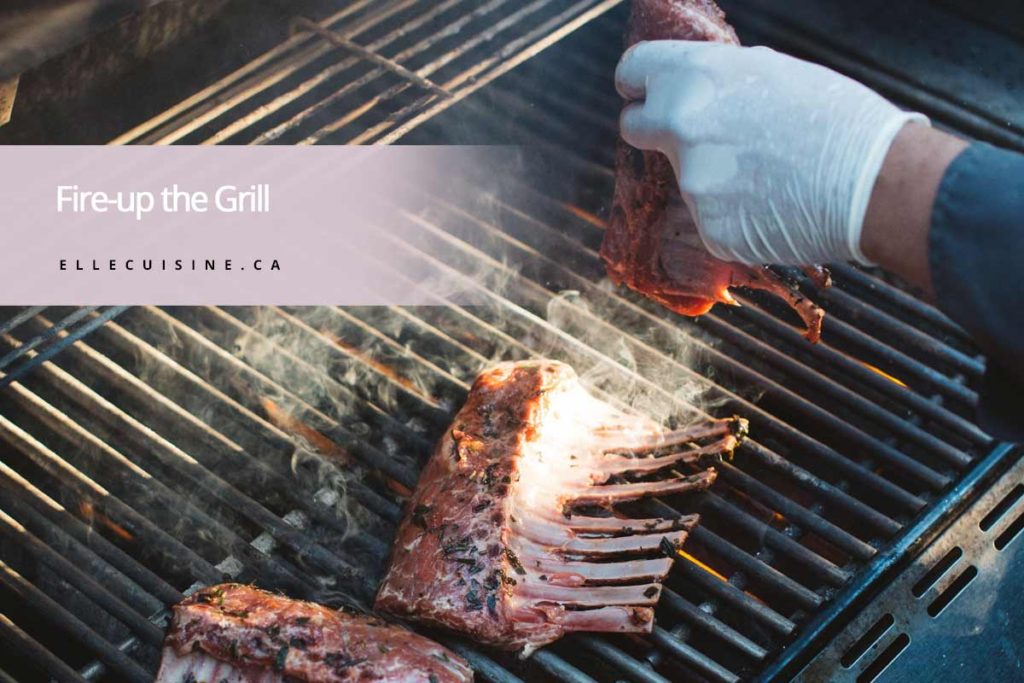 The grilling station is often considered a "dad territory". This Father's Day, gift your dad with barbeque-ready meat and have him take charge of the grilling business. Even during the quarantine, some restaurant and catering businesses are open. They can provide you with supplies and ingredients for the barbecue and deliver it straight at your doorstep. 
Prepare a picnic, gather around the grill, and celebrate a delicious meal with your family. This activity also goes perfectly with an outdoor movie viewing or backyard camping.
Travel The World (Virtually)
The flights may be down, but technology has made it possible for you to visit some of the most famous places around the world through your computer screen. You can take a virtual trip to various wonders across the globe world. Take a free pass at Paris' The Louvre, St. Peter's Basilica in Vatican City, or even NASA's Langley Research Center. 
If museums are not your thing, zoos are also giving free live streams. Unleash your dad's inner child by taking a virtual tour of Walt Disney World featuring their fireworks display and rides.
Going to sports events is one of the top activities during Father's Day. Unfortunately, like all public events, sports competitions are cancelled this year. However, while live sports are on pause, there is no shortage of ways to still enjoy the feeling of cheering for your home team.
Track your father's most cherished sports moments in an all-day marathon. Major sports leagues, like National Hockey League and Major League Baseball, are offering access to game footage so your dad can view his favourite matchups.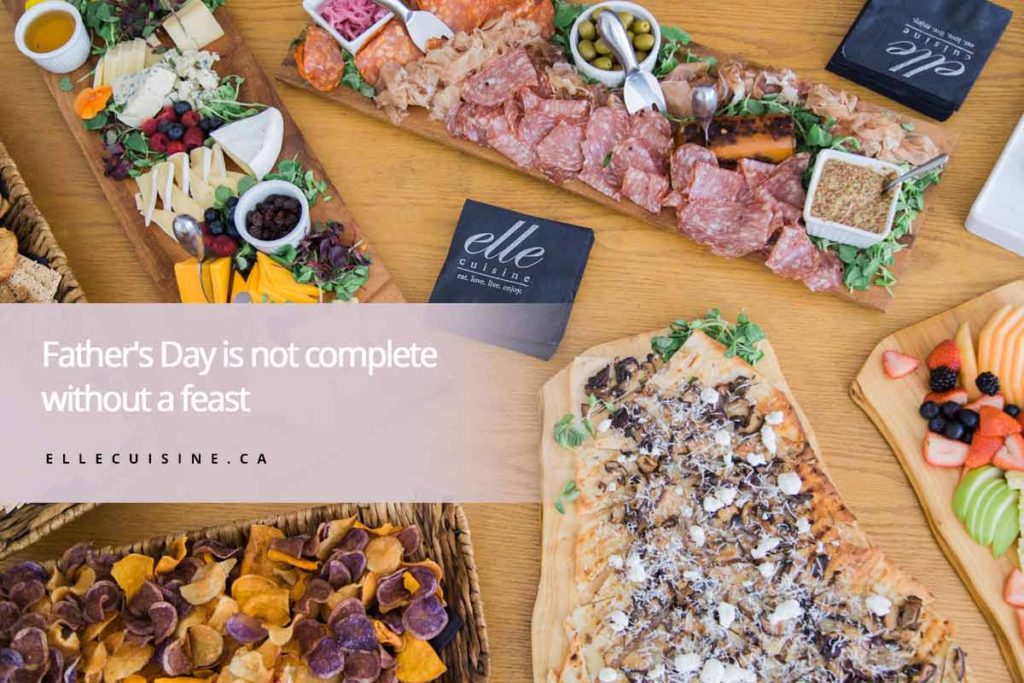 Food is considered a language of love. Nothing, shouts out "Happy Father's Day" louder and merrier than celebrating the occasion over a delicious meal. 
You can start his day by preparing breakfast in bed that's fit for a king. You can then bring the whole family together for brunch, dinner, or both if so desired. You can cook the meal yourself or turn it into a family bonding experience. 
Alternatively, you can order ready-made cuisines from local vendors. After all, Father's Day won't be complete without a feast. 
Stay-at-Home Holiday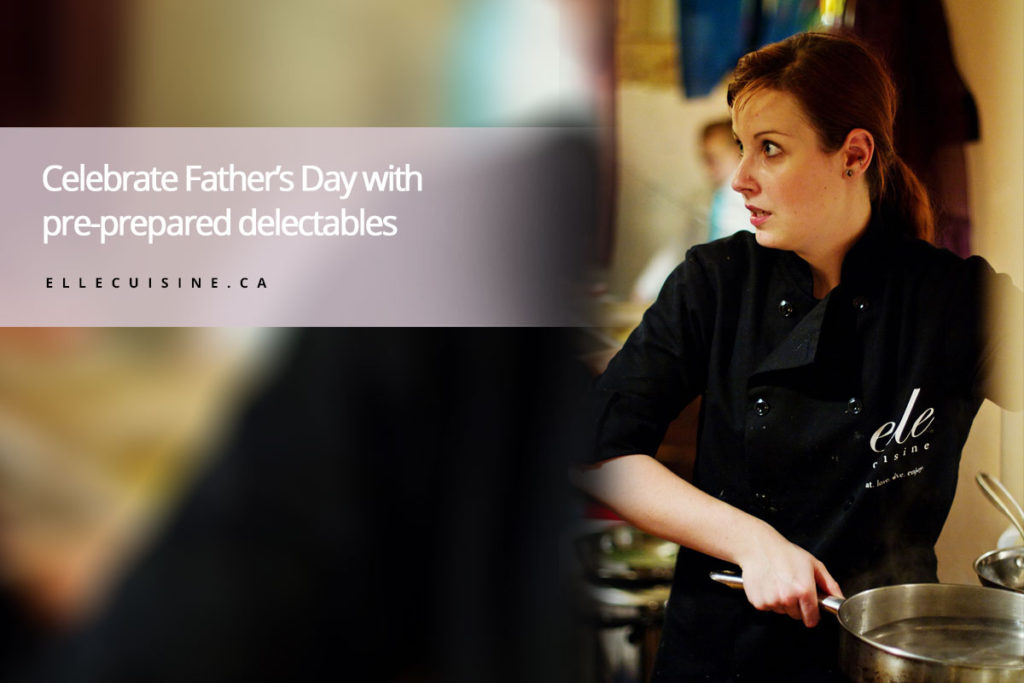 Being stuck at home does not make Father's Day any less special. There are various ways you can celebrate the occasion in a way your father figure deserves. In this time of uncertainty, showing love to your dad (and the whole family) is as important as ever.
We at elle cuisine understand that every celebration counts. We are offering a Father's Day Special, so you can celebrate Father's Day — even in Canada where gatherings of more than 5 people are prohibited. We will deliver ready-to-eat gourmet meals, grocery items, and liquor options to your home. Call us today at 647.430.3553 or message us online to learn more.