Baby showers are all about celebrating the soon-to-be mommy and making sure she has everything she needs to welcome her bundle of joy into the world. However, the food at baby showers is also another huge draw. For that reason, you want to make sure that the catering at your baby shower will give your guests something to talk about (in the best way possible). Keep reading to get some great catering ideas for your baby shower.
Things to Consider When Planning Your Catering Menu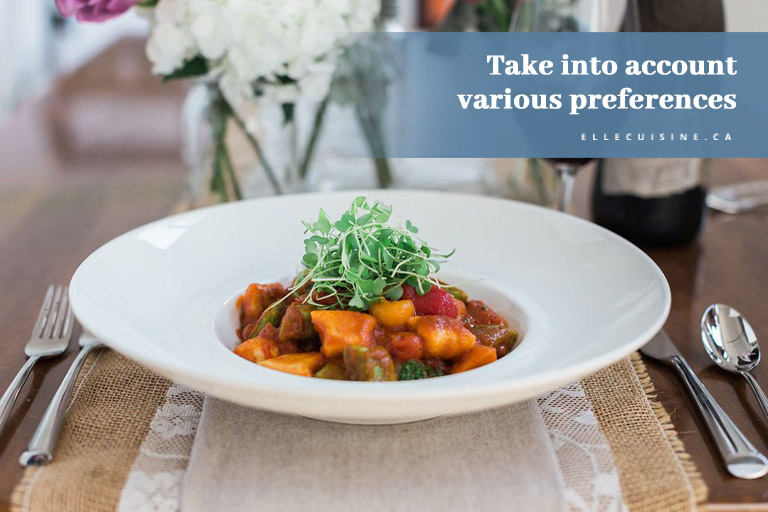 Before we talk about the kinds of foods you may want to serve at your baby shower, we should probably talk about some of the things you should think about when putting your menu together.
Consider a Fun Theme
A theme can help to make your baby shower menu more cohesive and inviting. By having a central theme, you can choose foods that will fit in with the overall aesthetic of the event. For example, if you are having a spring-themed baby shower, you could serve refreshments like lemonade and iced tea. Or, if you are having a winter-themed baby shower, you could serve hot chocolate and cookies.
Having a theme also helps to set the tone for the event. If you are having a formal baby shower, your menu choices should reflect that. Conversely, if you are having a casual baby shower, your menu choices should be more laid-back. If you are working with an event planner in Toronto, they can help you come up with a good theme.
Don't Forget About Dietary Restrictions
When planning your baby shower menu, it's important to consider dietary restrictions. Many guests may have food allergies or be vegetarian or vegan. By having a variety of options, you can ensure that everyone will be able to enjoy the meal.
In addition, you may want to avoid serving foods that are high in sugar or fat, as these can be unhealthy for pregnant women. Taking the time to plan a healthy and inclusive menu means that you can make sure that your baby shower is a memorable event for all the right reasons.
Base Your Menu on the Time of Day of the Baby Shower
When planning the menu for a baby shower, it's important to take into account the time of day the event will take place. For a morning shower, brunch items such as quiche or bagels with cream cheese are always popular.
If the shower is being held in the afternoon, light sandwiches or salads are ideal. And for an evening shower, heavier appetizers or even a full meal may be more appropriate.
Menu Items That Are Always a Big Hit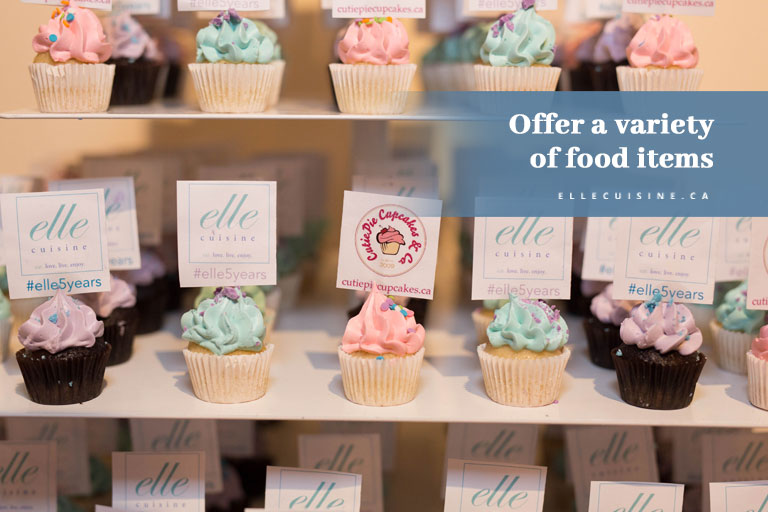 The kinds of menu items that will work best for your baby shower will depend on personal preference. However, there are some common baby shower staples that guests typically tend to enjoy.
Cake Pops
Cakes are a staple at most baby showers, but sometimes it's nice to switch things up. Cake pops are the perfect dessert for a baby shower. They are bite-sized, portable, and easy to make. Plus, they can be customized to match the theme of the shower. For example, you could use blue or pink frosting to match the baby's gender. Or, you could use decorate them with sprinkles or other fun toppings.
Cake pops are also a great way to use up leftover cake. Simply crumble up the cake, mix in some frosting, and shape it into balls. Then, dip in melted chocolate and let harden. Another cool thing about cake pops is that they can be made in a wide variety of flavours. Not to mention that choosing to go with cake pops will save you the time of thinking about extravagant baby shower cake ideas.
Meatballs
Meatballs are a classic party food for a reason: they're delicious, easy to eat, and can be made ahead of time. For a baby shower, meatballs are ideal finger food. They can be served as is or with a dipping sauce, and they're easy for guests to grab and go. Plus, they're versatile: you can make them with any type of meat (or vegetarian) you like.
So whether you're looking for a hearty dish to keep your guests satisfied or a light appetizer to start the meal, meatballs are a great option. And since they're such a crowd-pleaser, you can be sure your baby shower will be off to a good start with these little bites.
Mocktails
Alcoholic beverages are a common menu item at many events. However, baby showers are a little different. Since the mother-to-be can't drink alcohol, replacing traditional cocktails with mocktails is always a good idea.
Mocktails are non-alcoholic drinks that are perfect for people of all ages, including babies and small children. They are a wonderful way to get everyone involved in the celebration without having to worry about kids or underage guests drinking too much alcohol.
On top of that, mocktails can be tailored to suit any theme or occasion, making them a great addition to any baby shower. A Charcuterie Board
Tea Sandwiches
Tea sandwiches are a nice bite-sized treat for a baby shower. They are easy to eat, and they can be made ahead of time so that you can enjoy the party instead of spending all your time in the kitchen. Plus, there are endless possibilities when it comes to tea sandwich fillings, so you can easily find a flavour that suits your taste.
Whether you prefer savoury or sweet, there is sure to be a tea sandwich recipe that will please your guests.
Scones
Scones make for an excellent baby shower menu item because they are both delicious and versatile. Their light, flaky texture makes them ideal for pairing with a wide variety of fillings, from sweet jams and fruit curds to savoury spreads and cheeses.
These tender pastries are easy to make and are relatively fuss-free in terms of preparation and clean-up. Whether you're looking for something to serve guests or want a simple snack to eat yourself, scones offer a delicious option that is sure to be a hit at any baby shower.
Trust a Professional to Handle the Catering for Your Baby Shower
If your baby shower is coming up, you probably already have enough on your plate. At elle Catering, we can help lighten the load. Our Toronto catering services are all about making sure you have the right food options at your event. Contact us today to get a quote.