From intimate private dinner parties to large-scale weddings, it's never a dull moment for elle cuisine. Our team is always bustling planning the next event. Whether it's a big or small event, our experienced event planners pay close attention to all event aspects down to the smallest detail. We are proud to be regarded as one of Toronto's best event planning & catering companies and our ultimate goal at elle cuisine is to create elegant, memorable and flawlessly executed events. It doesn't stop there – elle cuisine is unique in the catering and event planning industry because we are with our clients every step of the way from the initial phone call through the menu planning stage, table setting, to days following the event. It is very important to us that our clients feel their vision is created and that elle cuisine is with them every step of the way!
Last weekend we had the absolute pleasure of planning Madison's bridal shower. Madison's Maid of Honour contacted us and shared her hopes and dreams for her sister's special day. Every event that we curate at elle cuisine is remarkably special, but there's something about a bridal shower that excites us. They're usually found to be intimate gatherings as well as such a prominent day in a bride to be's life.
Whether the bride's wedding is in a few days or a few months, the bridal shower is a significant milestone in their life. It's an honour for elle cuisine to be a part of days such as these and it's important to us that our experience we provide is remembered as an incredible one!
Like most bridal showers, the event was an afternoon affair that was neither a formal sit down lunch or an informal gathering. The Maid of Honour shared her vision of the day with our events team. 
We decided on having passed hors d'oeuvres as well as a custom selected crudité platter for guests to enjoy. The menu choices were exceptional and all guests were above the moon! (see below)
Brunch Hors D'Oeuvres
Breakfast Taco
Scrambled eggs, pico de gallo, tomatillo salsa, cumin & lime crema, queso fresco, corn tortilla
Poached Jumbo Prawn
Yellow tomato cocktail sauce, avocado, roasted bell peppers, & charred corn salsa
House-Smoked Salmon Trout
Crispy potato latke, chive & lemon créme fraiche, fried capers, pickled pink onions
Bite-Sized Chicken & Waffles
Belgian waffle, fried chicken nugget, smoked maple glaze, hot sauce
Roasted Rainbow Beet & Fried Goat Cheese Salad
Tempura fried goat cheese, lemon & basil vinaigrette, aged balsamic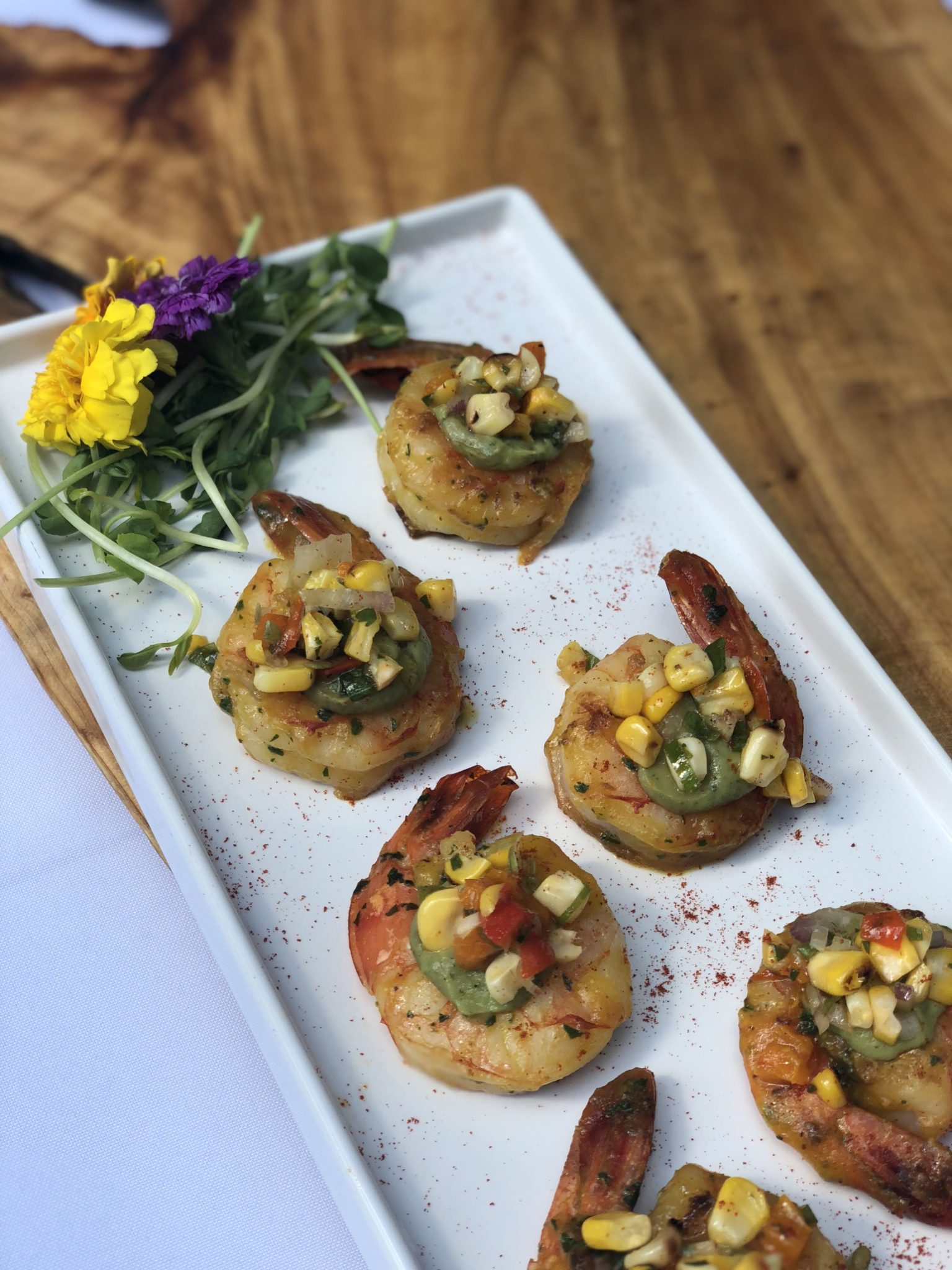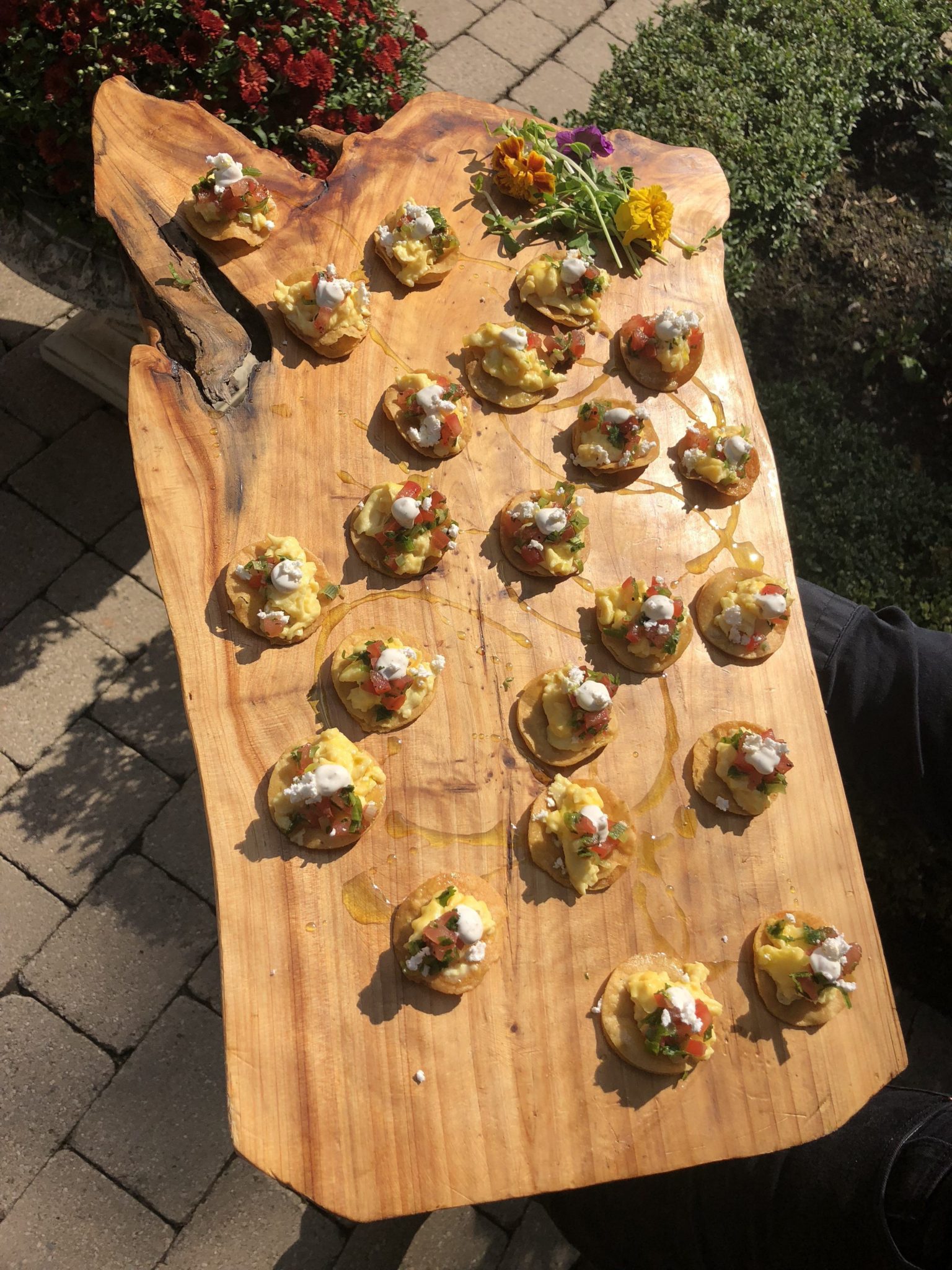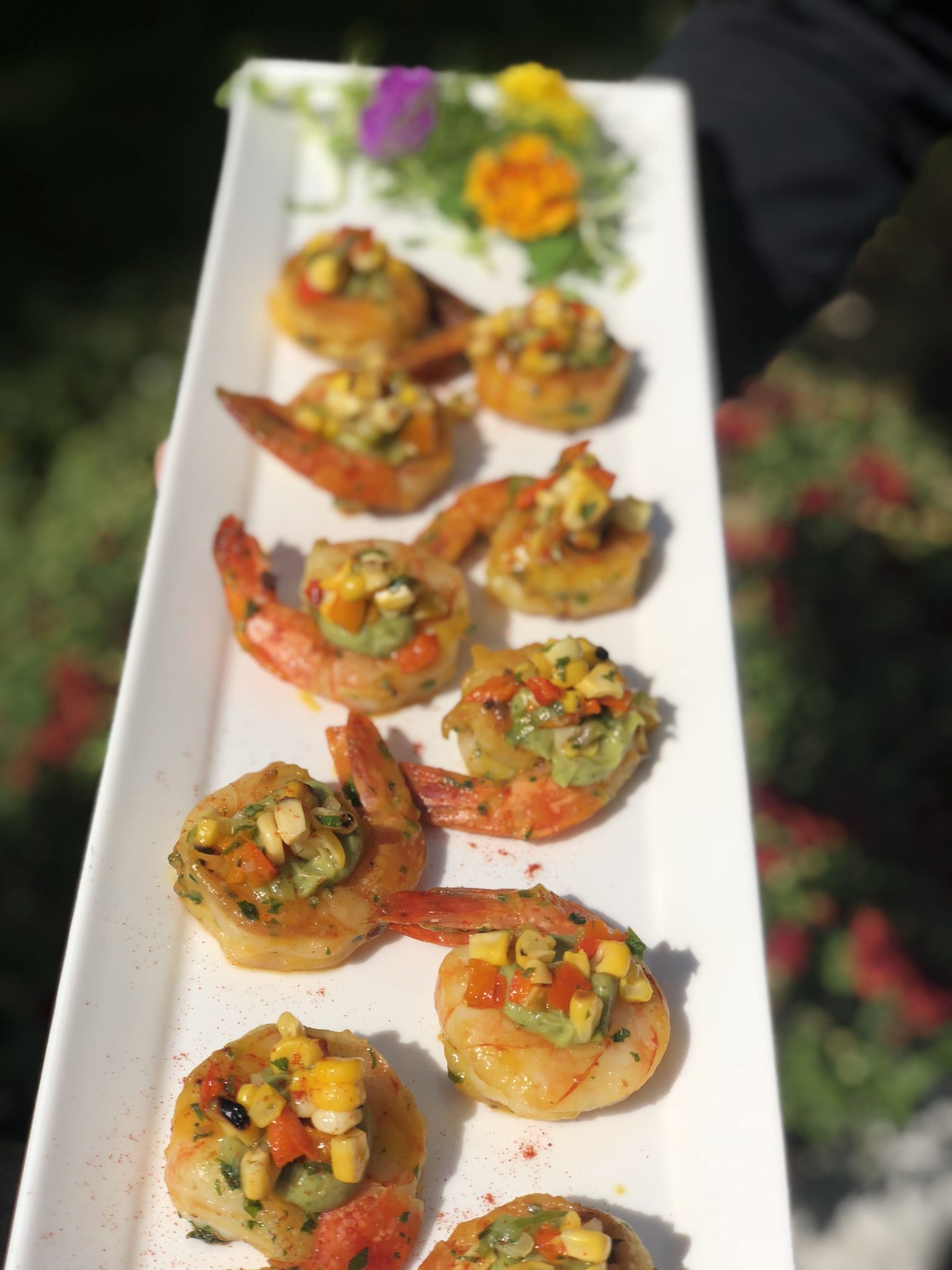 On The Table
Dips n' Stuff
Roasted garlic hummus (vegan)
Green goddess (vegan)
Roasted red pepper, goat cheese, fresh basil
Spinach, artichoke heart, asiago
Truffled white bean dip
Freshly baked breads & crackers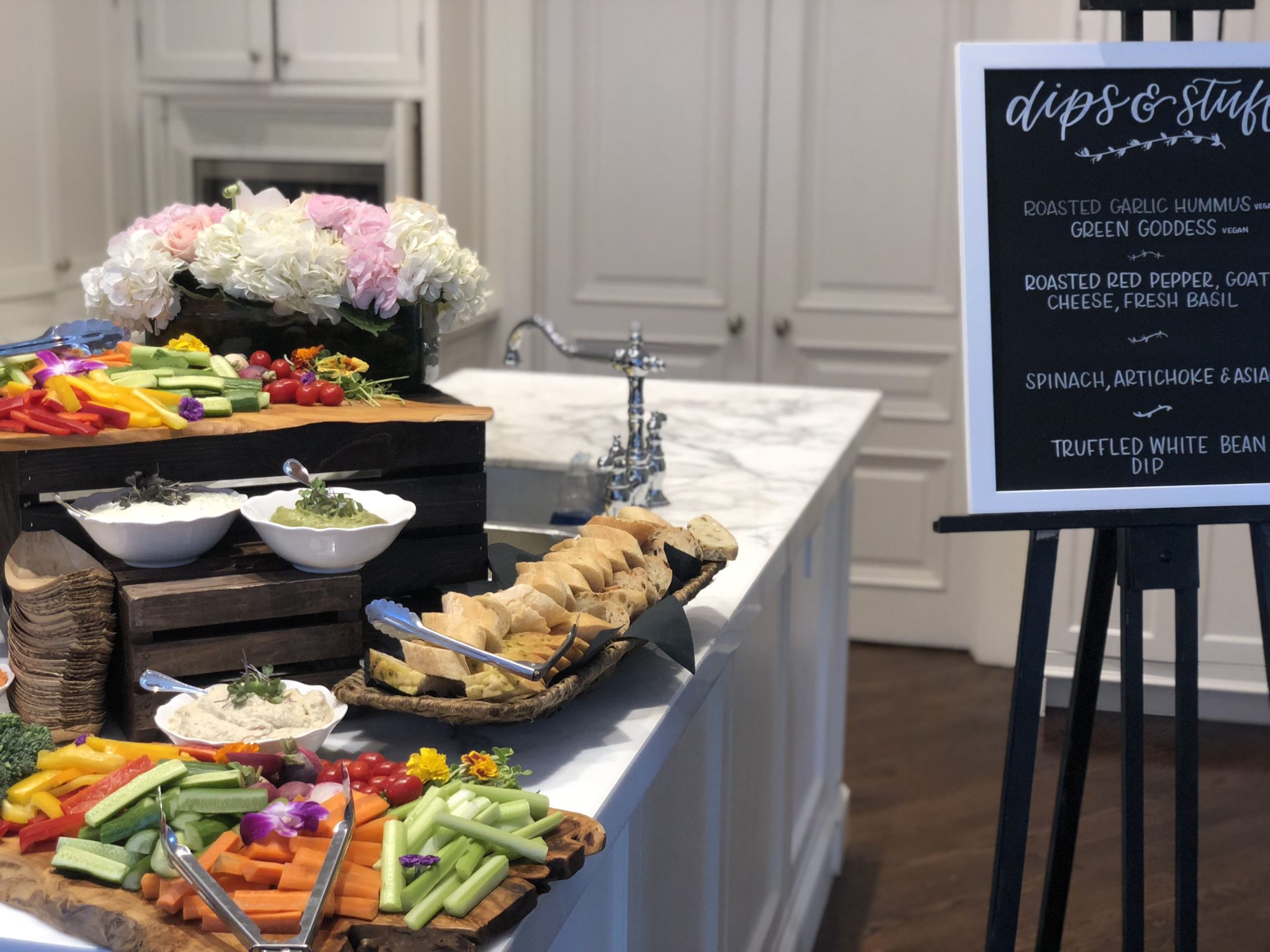 Madison's bridal shower not only had beautiful food passed, but also different stations including party favours and an interactive scrapbooking station! The Maid of Honour shared with our events team her wonderful ideas for the party and our events team created custom station boards with elegant cursive font: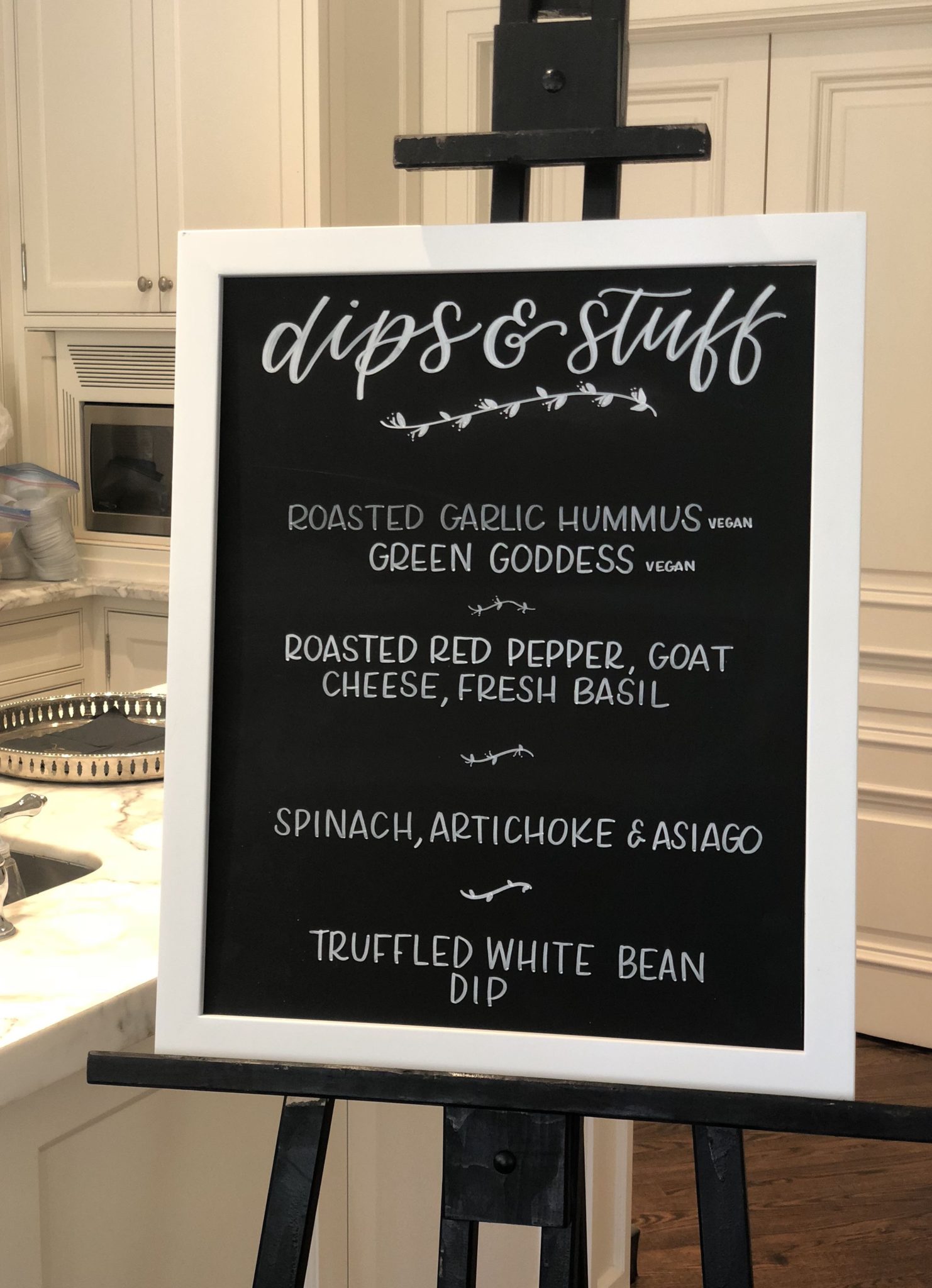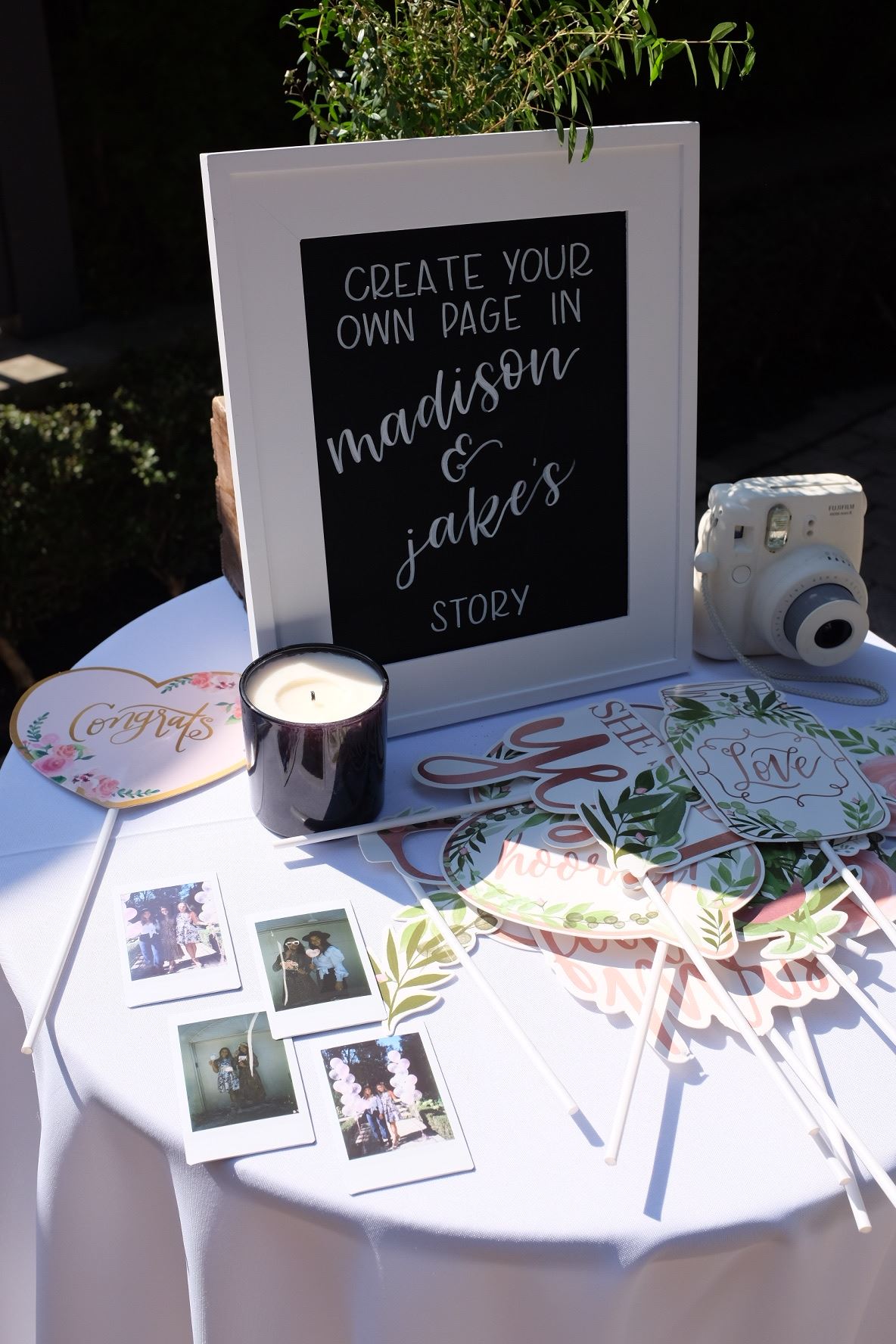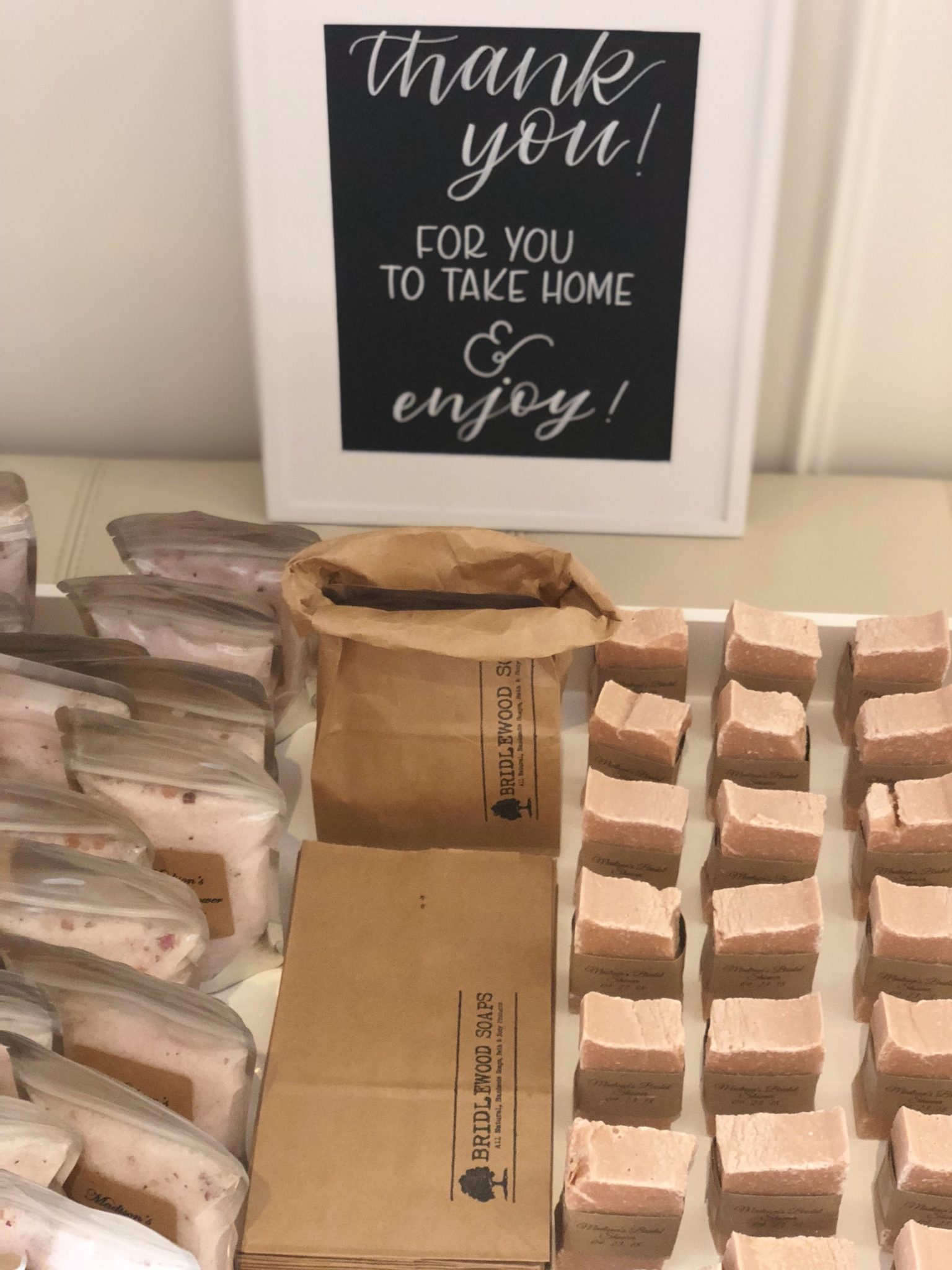 Our mission is to serve the finest food while creating engaging atmospheres in which moments are shared and relationships flourish. Madison's bridal shower was a beautiful day filled with special moments. Love was in the air! Seen through family members reuniting, old friends rekindling their bonds, and the bride & groom to be starry-eyed for one another. Bridal showers truly give off all the best kinds of butterflies!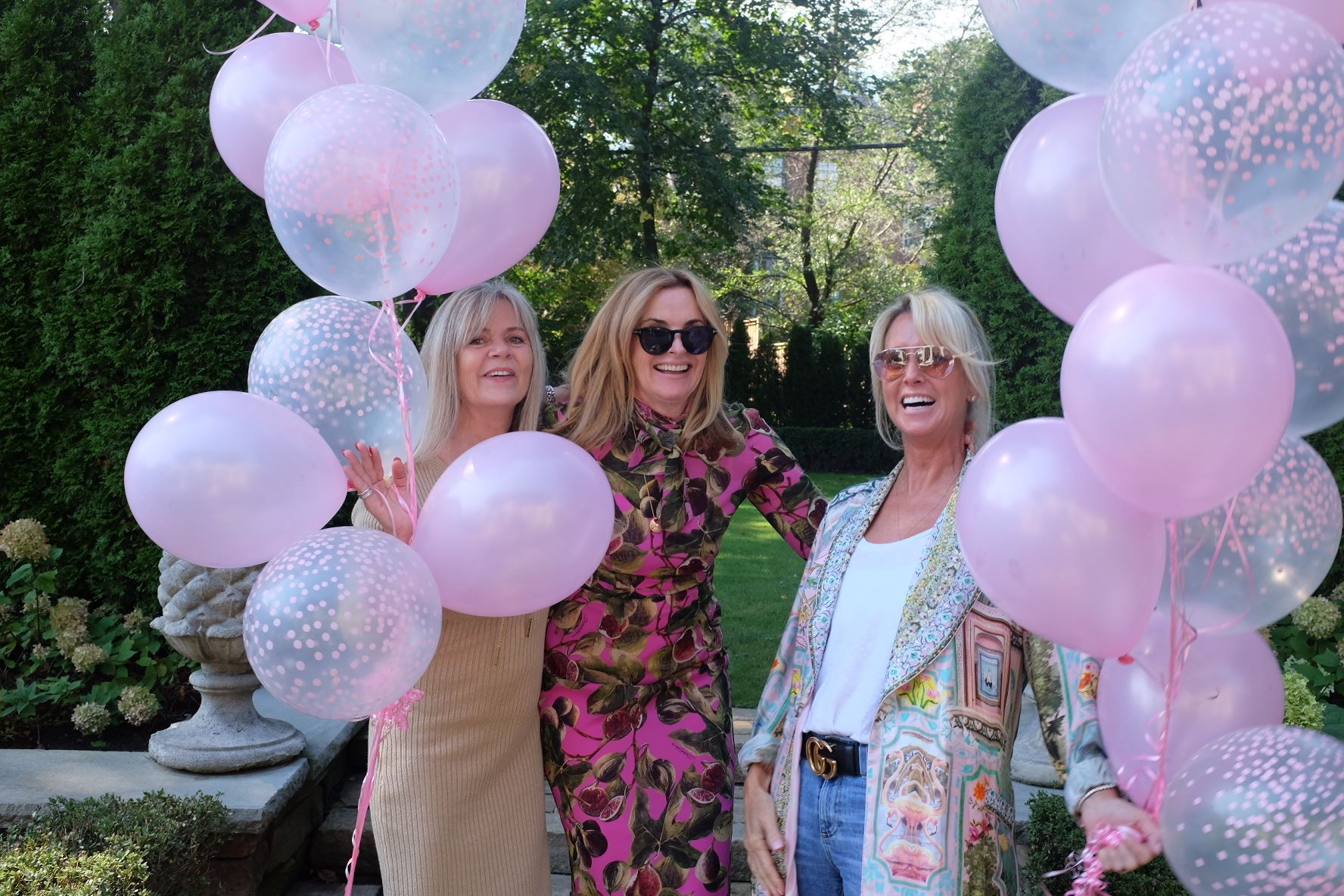 The team at elle cuisine wishes the bride and groom a lifetime full of happiness and love. Thank you for having us be a part of your momentous day and your journey to becoming newly weds!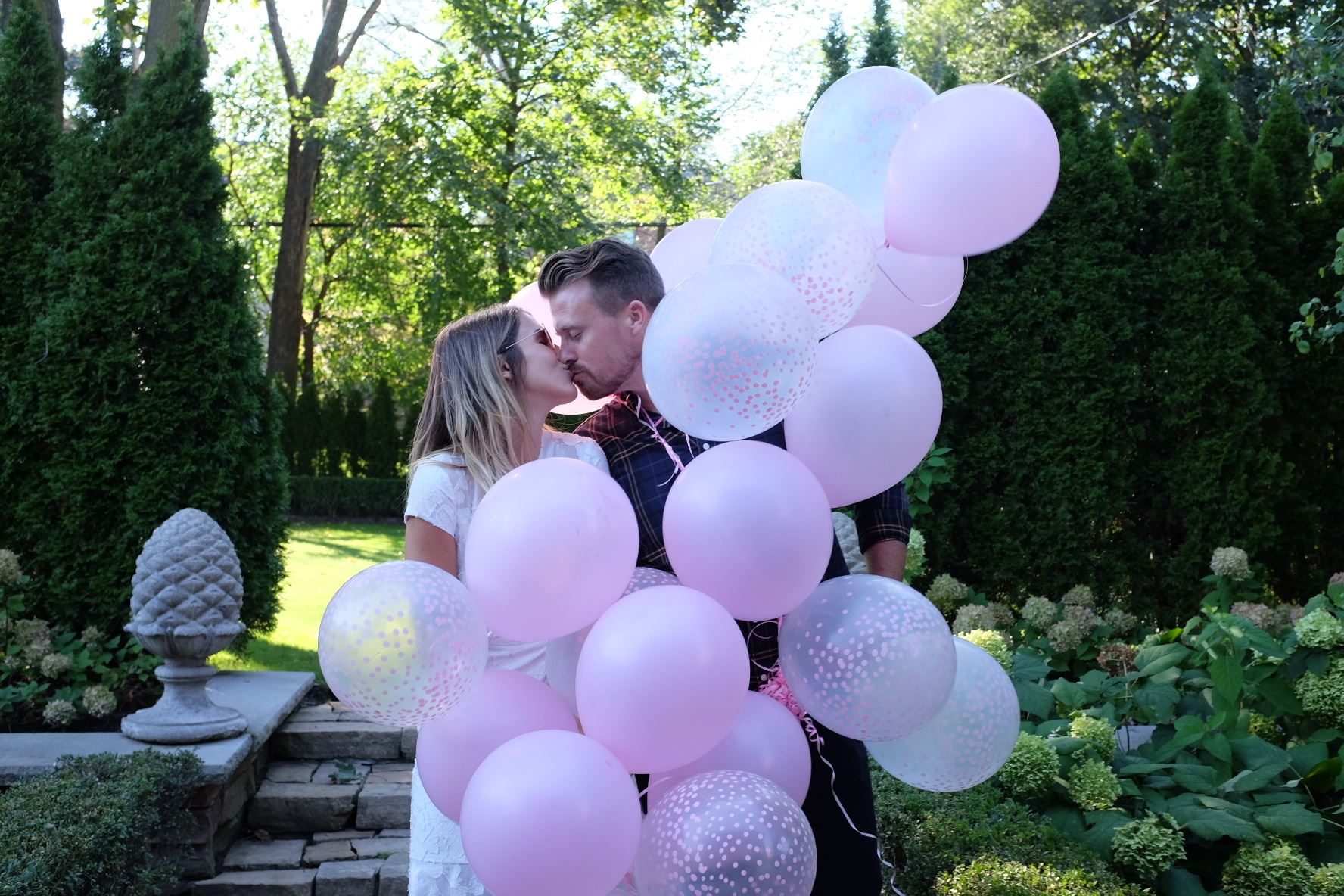 We would love to be a part of your next special event! Let's create an experience together. Contact us for details: info@ellecuisine.ca
"Eat Love Live Enjoy"