Across all industries, corporate events are now seen as a mark of professionalism and elegance. A corporate event not only gathers employees together but also networks and partners. So, it's important to please the guests and indulge their appetites.
Any event requires extensive planning and execution. You must create invites, wait for answers, choose a theme, stick to a spending limit, plan entertainment, and—most importantly—make food for the visitors. But, to cook meals for a big number of people, you need a lot of personnel and expertise. It might be wise to enlist professional catering services in this situation.
Why Is Catering Important In Events?
Here are a few advantages of hiring a corporate event caterer:
High-Quality Food and Service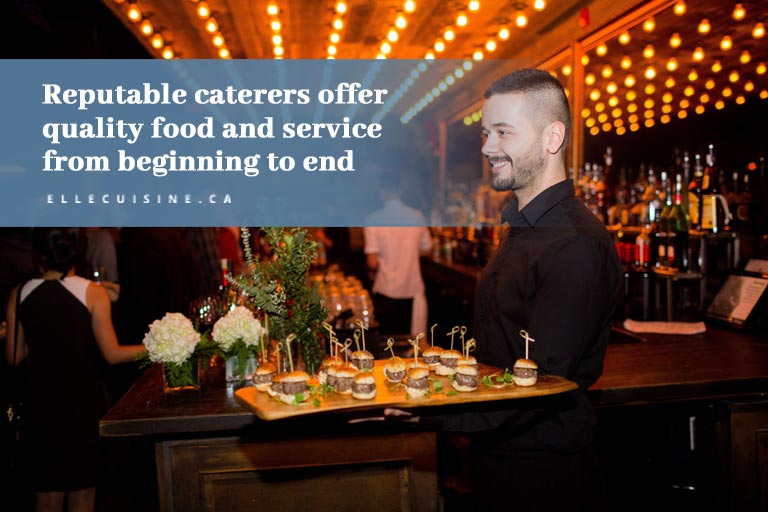 Hiring catering for corporate events can ensure that you get quality and enjoyable foods. You may not always be certain that your guests will appreciate the meal if the venue you have picked has an on-site catering service, but working with a corporate caterer can guarantee that the menu you select will be ideal for the visitors.
The first step in a caterer's service is a complimentary meal sampling for potential customers. The food is then freshly prepared on the day of the event and will subsequently be delivered fresh to the venue. Typically, a caterer will provide a setup of buffet tables, dining tables, chairs, as well as decorations. Professional waiters wearing uniforms will also be available for service. Finally, they will clean up the setup and the plates as well.
Accommodate dietary preferences
It's possible that a guest would only prefer meat, while some might only want to have vegetables. There are some cases also when allergies have to be taken into consideration. A professional caterer can accommodate all types of regular or irregular requests, whether there is a fad for vegetarian dishes or there is a need to deal with various food intolerances. All you need to worry about as a host is to list the specifics. In return, the caterer can take all necessary safety precautions and carefully package a variety of food items.
You may choose from a vast range of food alternatives when you hire corporate catering, which is one advantage. This will enable you to accommodate each visitor's individual dietary needs and culinary preferences. The chefs have received training in a variety of cooking styles, including low-carb, vegan, vegetarian, and pescetarian, among others. This is helpful when you have visitors with dietary restrictions who can't consume a certain item. You are not limited to a set menu with a small selection of items, as is commonly the case with caterers that operate out of restaurants. The corporate catering menu may be changed at your discretion.
People who have previously arranged parties may have a general concept of how to accommodate the attendees. On the other hand, a newbie may struggle to determine the proper meal item proportion. There's a danger that you won't come up with the best budgeting strategy for your event needs.
It might be expensive to buy or rent all the supplies, food, and decorations needed for one event. Fortunately, some caterers provide food catering packages and even tabletop accents and furnishings. You may also save money on the pricing since they know where to find wholesalers to get the necessary ingredients. With a professional caterer engaged, maintaining a budget can be made simpler.
Different events can have different themes. A corporate event can have various demands too. Professional caterers often offer more than just food catering services. They can also help with the setup to meet the event theme's design and requirements. When a professional caterer is involved, the hosts can choose how they want to accomplish the atmosphere of the event.
Streamline the workload and workflow
It's not easy to manage the freshness of food during the event. It needs to be maintained under expert direction and monitoring. Without a competent caterer present, several crucial procedures in managing the food may be done improperly. However, a capable caterer can avoid such errors.
A professional corporate catering service makes it easier to achieve the finest outcomes under pressure during a corporate event. Since the event is being managed by professionals, there is no room for difficulties like cross-contamination, poor planning, undercooked food, or other sporadic concerns.
Focus on the moment without stress
In planning a corporate event and making it enjoyable for people of all ages, expert knowledge is necessary. A competent corporate event caterer typically tailors the workflow to the event's specifications. They are experts at precisely sourcing labour and utilizing it appropriately. Experienced caterers are experts even in managing last-minute adjustments. The hosts won't have to stress about an understaffed event or even any other delays.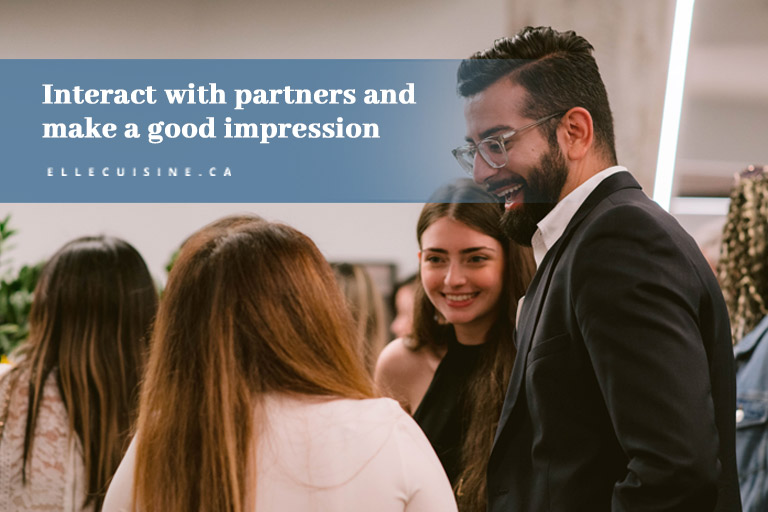 It's crucial to maintain a professional appearance throughout a corporate function. A skilled caterer can ensure that each meal item is finished with the highest care and will fulfill all dietary requirements. As a result, a skilled caterer not only creates a distinction for the event and for itself but also for your business.
When you trust your caterer to put their best foot forward, you can focus on interacting with partners and clients while hosting events. The reputation of your company will be reflected in the mark you leave on your guests. Sometimes, this will make or break any transactions and can even impact partnerships.
Food is an essential factor in terms of events. However, because of the various other factors involved in the planning, food shouldn't be the only thing you're thinking about. For this reason, employing a caterer for your corporate gatherings is a must.
At elle cuisine, we are proud of our vast experience and extensive client list, and we guarantee you only the best catering experience. If you need corporate event catering in Toronto, call us at 647.430.3553 and let us know how we can help you create a memorable event.