Employee engagement is crucial for the success of any business. Your employees are the lifeblood of your company. You may have a lot of financial resources but without your employees, your business will not move forward. As a reward for their hard work, it is your responsibility, as a business owner, to show them your utmost appreciation. When employees feel appreciated, it increases engagement, which in turn boost their performance. 
Beyond the monetary repercussion, it is imperative for a thriving company culture to provide your employees with opportunities to become more engaged. Employee engagement helps increase the sense of the workplace community, reduce turnover, and boost production.
Modern Corporate Event Ideas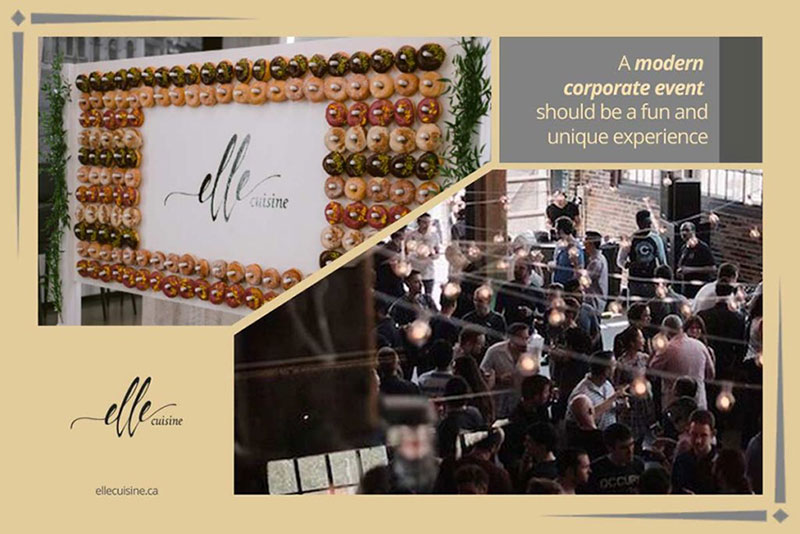 Positive company culture and employee appreciation have become more crucial than ever. Business experts agree with the reports showing that making an employee feel valued should be included in the mix to be successful. A well-thought-out company event offering a unique experience can show employees that you care and make them understand that their existence in your company is valued.
Unfortunately, traditional activities no longer cut it. Modern events should be all about having a good time, building strong relationships, and showing gratitude for the team's effort.
With more millennials becoming leaders in different industries, corporate event themes have notably shifted over the years. Modern companies start offering creative, fun, and large-scale corporate events focusing on team building, sports, arts, adventure, or health and wellness, among others.
The following ideas could be an amazing treat for your employees: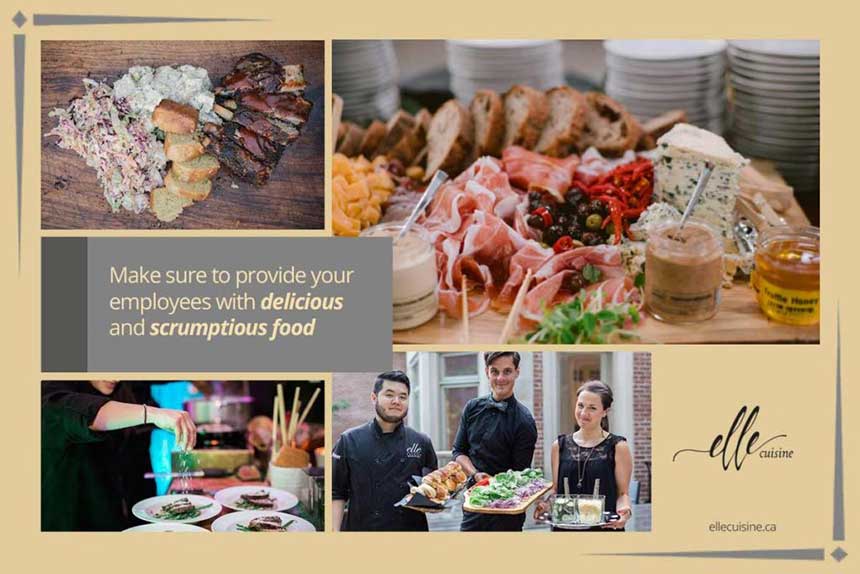 Next Level Team Building – If your goal is team building and bonding, there are a variety of ways you can take old school ice breakers to the next level. You can hold fun games, such as a scavenger hunt, obstacle course, or unconventional activities, like psychic or tarot card reading.
Adventure – An adventure-filled corporate event is a great and effective way to give your employees a lasting impression. Among the best adventure corporate event ideas include company camping, skydiving, white water rafting trip, sailing trip, aerial yoga, and jet ski. Giving them something to be excited about, like trying out something new or learning a new skill. 
Sports – Planning a corporate event around sports ensures that everyone gets the ball. You and the whole team can watch a national game competition together or host a weekend sports tournament, such as volleyball, basketball, frisbee, or any outdoor activity that pits different departments against each other in a friendly competition.
Charity – Making a difference in your community helps engage your employees. Choose a charity in your local area and offer a few services. Arranging a charitable event for your employees does only help make a difference in your community, but it is also a great way to allow them to work together for a good cause.  
Relaxation and Wellness – Corporate events designed around health and wellness have become increasingly popular in companies nowadays. Promoting relaxation and wellness helps balance your employees' physical, emotional, social, and intellectual health. It is also an excellent way to show them that they are a valuable part of the company. Promoting health and wellness within your company help revitalize stressed employees.
Why Hire a Corporate Event Planner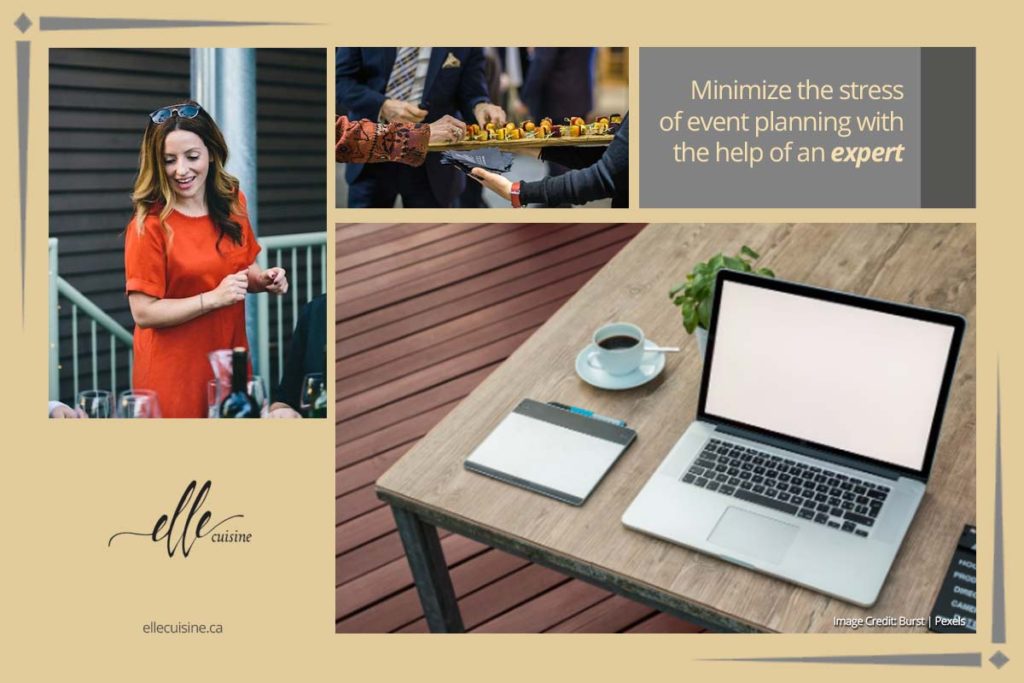 Many companies think that planning a corporate event is simple. However, without experience, knowledge and skills, it can be difficult to pull off a successful and memorable event. Hiring a professional corporate event planner helps ensure that your corporate event is not only memorable but full of flair. They can also provide you with a list of amazing corporate event venues you can host your company celebrations.
Here are several benefits accrued from hiring a professional event planner:
Experience – One of the benefits that come with hiring a corporate event planner is the experience they bring to the table. They work with different companies every year, bringing new knowledge and experience with each one. You do not have to worry if things go wrong because their experience teaches them how to control and fix the problem. No matter what the theme of the event is, they learn as they go and apply their new learnings to the next event. 
Turn Your Vision into Reality – Equipped with skills, connections, and experience, professional corporate planners can transform your ideas and vision into reality.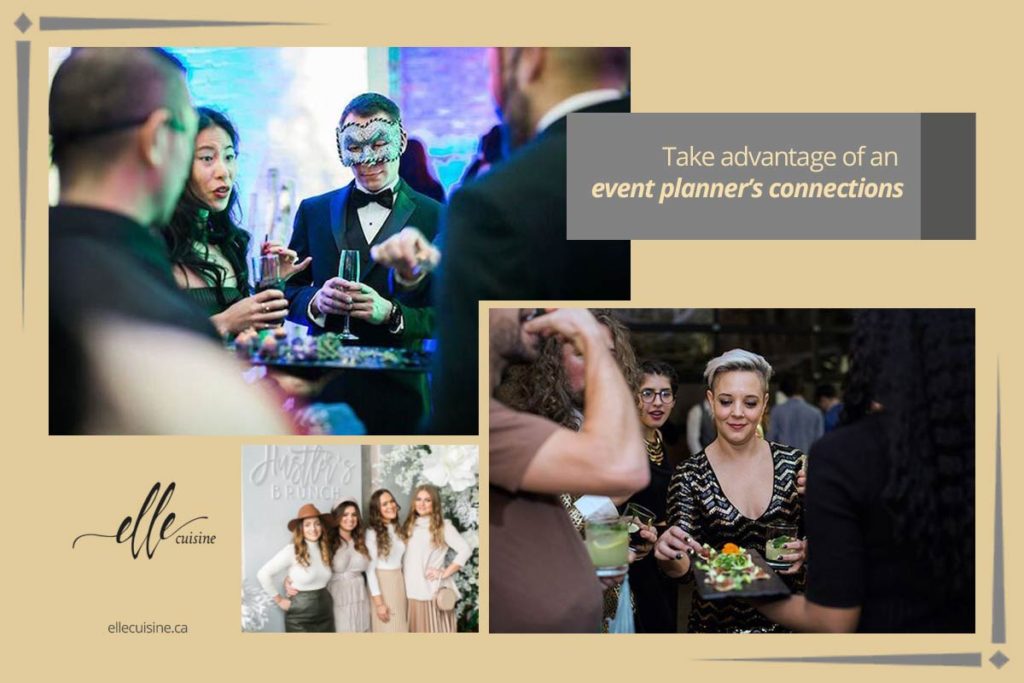 Connections – Years of working in corporate events planning enables event planners to work and develop relationships with different vendors and suppliers. In most cases, these relationships come with several benefits, such as discounts or lower rates, quality services, and flexible negotiations. 
Timely Planning – Do-it-yourself corporate event planning can be a long, challenging process, especially if you are running a business or in full-time employment. Personal commitment or emergencies can unexpectedly arise, which may require your attention and time. However, event planners focus all their resources to ensure timely delivery. 
Negotiation Skills – The healthy business relationship event planners share with vendors, suppliers, and venue owners have helped them enhance their negotiation skills, ensuring that you get the value for your money.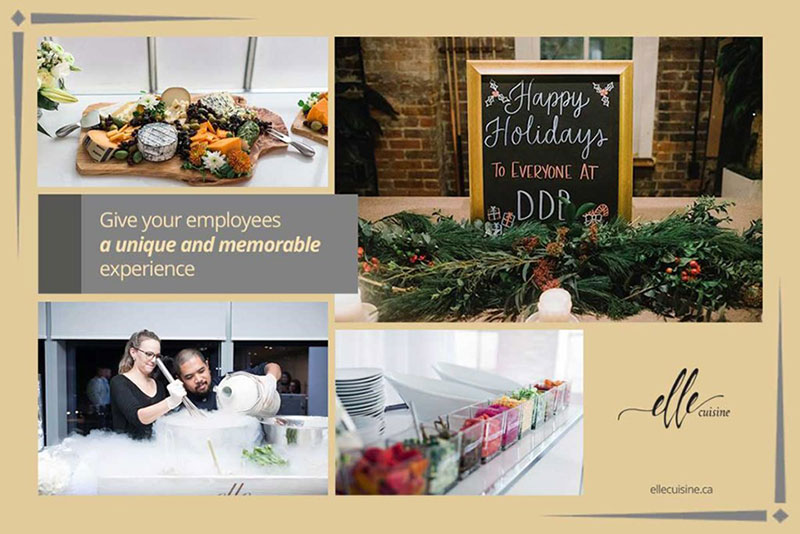 Passion – Lastly, event planners bring passion to your event. These professionals are passionate about planning and organizing a unique, wonderful, and memorable event, which translates to a successful company celebration. 
Many employers today no longer consider employee engagement as a simple goal, but as one of the pillars that can make or break the success of your business. With employee engagement and retention on top of your priority list, a corporate event is one way to show your employees how much you value them. An effective company activity is all about showing your employees the appreciation they deserve for their hard work.
Keep in mind that planning a corporate activity does not have to be stressful. It should be fun and engaging. To ensure the success of your event, hiring an event planner takes the stress away, allowing you and your employees to focus on your day-to-day job.
elle cuisine is one of the top corporate events planning companies in Toronto. We have a team of passionate event planners committed to providing you with premier corporate event planning services. We are simply your go-to-solution for a one-of-a-kind corporate event and catering experience. Call us today 647.430.3553 to request a quote.