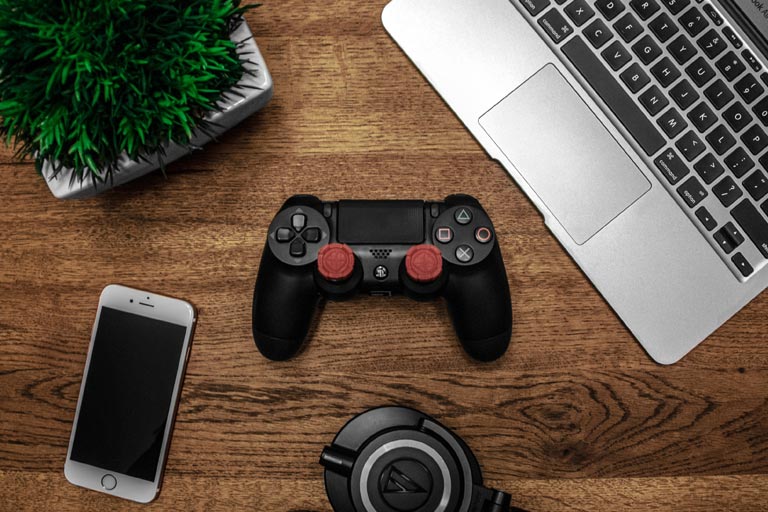 These days, the options for finding entertainment outside the house are still limited. But this hasn't stopped us from getting creative in connecting with our friends and relatives. Companies have started virtualizing team-building activities. Celebratory dinners out have been replaced with eating in our respective dining tables, Zoom-calling the pandemic blues away with our loved ones. 
Running out of ideas to make your virtual party fun and exciting? Here are a few party games that will liven up your virtual get-together and will have your friends and colleagues looking forward to the next one. 
The Classics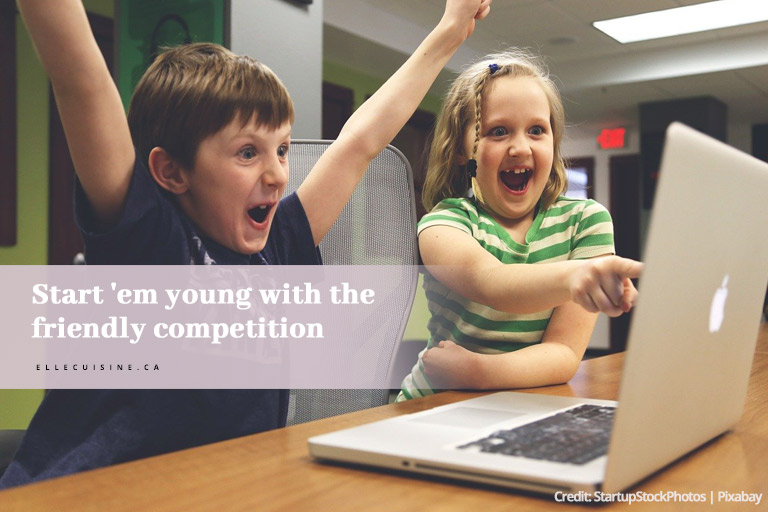 Family game nights seem like a distant memory now that we can't go visit our parents and siblings all too easily. The next best thing is to round them up on Zoom or Skype, and play online versions of these games at your next virtual party. Now you can ask why your little sister's drawing of a dinosaur looks like a foot, without the risk of her slapping you in retaliation.
Bingo –

Simple, relaxed, and downright wholesome. You can never go wrong with bingo, because it's just you and how many other players blotting numbers across your bingo cards, waiting for someone to complete the pattern. Hearing someone yell, "Bingo!" just takes you back to those rare bingo hall nights you spent with your grandma. 

Pictionary –

All hands on deck, whether you draw decently, or your attempts at illustrating frustrate your team members. Families and friends across the board love Pictionary because they can play it in pairs or in groups. While some of us might get irritated that we didn't guess the object right, it's downright hilarious to realize the picture your teammate drew doesn't even come close to the given word. 

Charades –

Playing this animated game of interpreting body language can be a bit challenging — and embarrassing — when it's your first time doing it virtually. But you get used to it after some time. After all, a few laughs between friends — even at your expense — can make for great memories.

Scrabble –

Online scrabble predates the COVID-19 pandemic, but it's comforting to know that online word games are thriving in the time of physical distancing. Whether you're all serious about placing the best tiles on the best squares, or you're just there to make up gibberish and laugh yourselves off silly, you're in for a treat. 

Trivia –

Most family games bank on each member's smarts, and this is how kids in their formative years

get their mental gears grinding

. Nothing beats the mental rigour of playing trivia games. Yes, the subject matters are

trivial

, but the effort it takes to remember something is indicative of how we use your minds to dig deep — even for the tiniest, most insignificant piece of information. If you're thinking of playing trivia with your workmates, consider getting a professional facilitator who can turn it into a TV show type of game. 
No Frills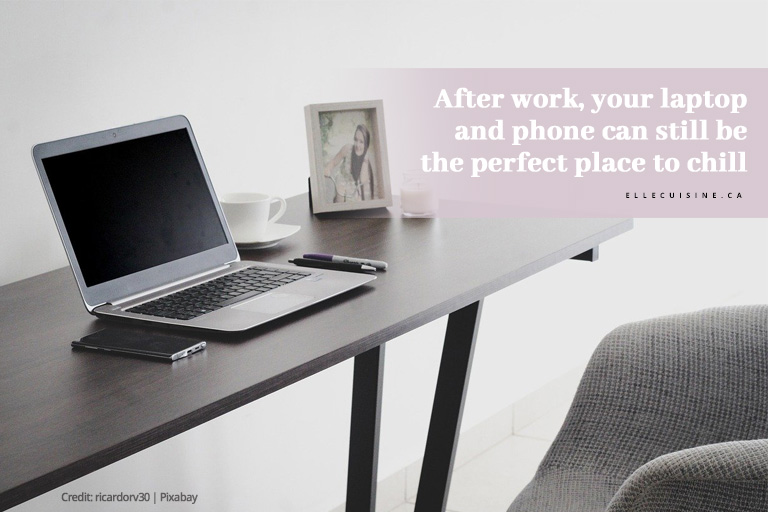 No props? No problem! When all of us are too tired from our workaday lives, it's almost impossible to open an app, AND set up a Zoom call at the same time. Some virtual party games just need you to open your mouth, and some, even your mind — because, at some point, you'll have to be honest about whatever you say.
20 Questions –

You think you know your friends? This game will make you think again. It's pretty simple: you get to ask 20 questions to each member of the group. Everybody is encouraged to get creative with their questions, but remember to respect boundaries and hit paus once the game cuts too deep.  

Never Have I Ever –

This is usually a drinking game, where everybody takes turns giving a usually embarrassing situation, beginning with the eponymous phrase. Players who, in fact, have done that thing need to drink their liquor. For a family-friendly version, you can swap the beer with marshmallows, or any kind of food that's tough to swallow. 

Scavenger Hunt –

Relatively physical, this virtual bring-me game will have you running around your house looking desperately for things called upon by the game master. "What's an aglet?" you might wonder, only to get beaten by somebody's 8-year-old who knew the word by watching Phineas and Ferb. It's a great game for all ages!

Name, Place, Animal, Thing –

For players with kids who insist on joining the virtual party games, here's one you can try out any day. The objective of the game is to give a name, a place, an animal, and a thing that starts with the letter that the game master picks out. It's a simple identification game, but it works wonders if you want to tire out your kids first before you can proceed with the adults-only games.
For Adults Only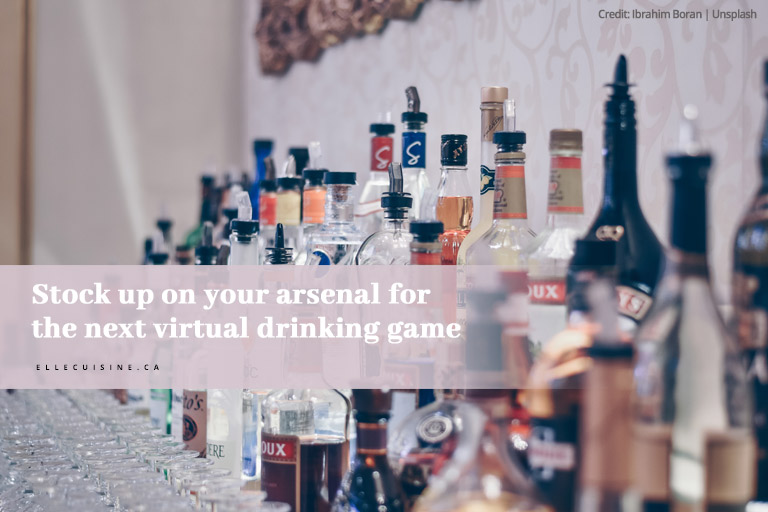 Hop along kids, 'cause you're not invited to this virtual party! The grown-ups in the household certainly need their bit of quality alone time with friends, after suffering from the combined fatigue of working from home, and managing the affairs within. Who says games aren't for adults? Just a word of warning: everybody's going to sleep a little hammered, and the topics are going to get raunchy!
Movie Nights Drinking Game –

Apps that help you and your friends

watch a movie together online

abound these days, and thanks to that, you can now resume those hilarious drinking games during your pre-pandemic movie nights. It's a bring-your-own-drink kind of thing; nobody has to come over to somebody's house, and you get to count how many times the main character says their iconic line. 

Cards Against Humanity –

Dubbed "the party game for horrible people," this is best played with your closest friends, whom you can be totally dirty-minded with, no holds barred. You never know what you're going to get card after card you pull, and the results are deliciously dark and ironic. Warning: It's NOT for the ultra-sensitive, and STRICTLY NO KIDS IN THE ROOM. 

Virtual Pub Crawl (or Make Your Own Mixes) –

You've heard of

virtual cooking classes

; now get ready for virtual alcohol mixing and drinking sessions! Tech savvy buddies can utilize virtual reality programs to simulate a real-life pub crawl. To make the drinking more fun and exciting, you can convince everybody to make their own cocktail mixes. Now everybody can feel like they're hopping from one bar to the next. Instead of trying the bartender's secret recipes, you're drinking your own mixes — not just for the buzz, but for the new flavors as well.

We're Not Really Strangers –

If you're willing to get wrecked emotionally, this card game aims to deepen the connections you have with your friends, family, and even colleagues. The deck owner can be the game master, prompting the questions, which the participants will take turns answering brutally honestly. Perfect for

intimate virtual gatherings

, there's no better way to open up to your loved ones than this.  
We're Here to Win This Thing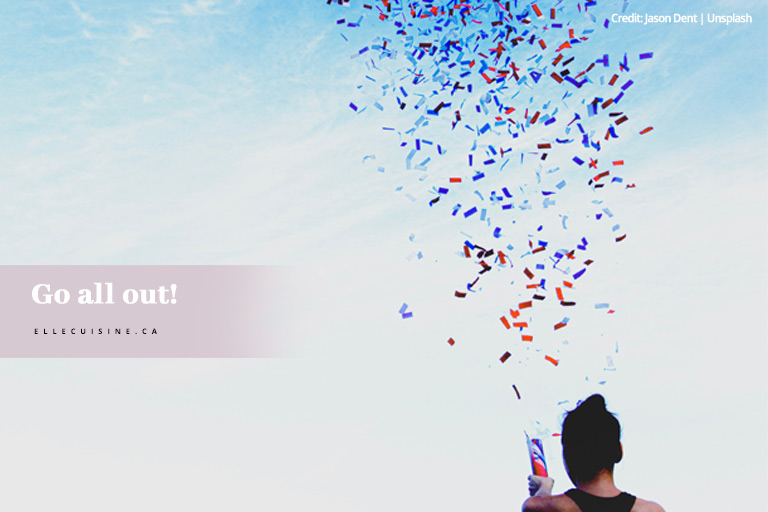 For those who say, THIS IS NOT JUST A GAME. Competitive spirits give life to virtual party games. For better, or for worse, you're in for a lot of collaboration, and heated arguments. 
Online Risk –

Test your friendships by trying to conquer territories in this game of strategy. Online versions like Conquer Club, Warzone, and Risk: Global Domination, are perfect for the competitive gamers who are fond of the classic board game. Just don't forget: what happens in Risk, stays in Risk. We're all friends after the game concludes.
Virtual Escape Rooms –

This is less competitive, considering the players need to work altogether to "escape" the room they're in. You will need to work together to solve riddles and complete puzzles. Arguments over how things will be done might come, but at least you're manifesting the spirit it takes to survive.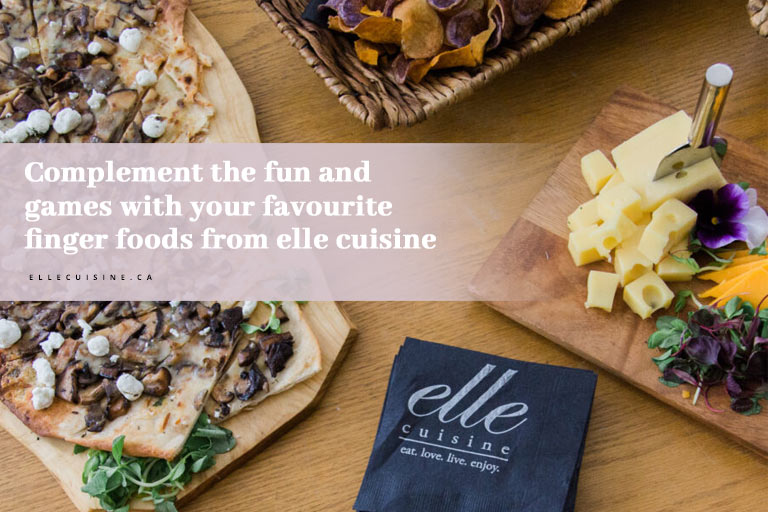 Happy tummies are happy spirits. Turn your virtual game nights into a memorable party with a selection of our prepared foods, canapé kits, and booze from the elle cuisine market. We deliver right at your doorstep, too! Call us at 647.430.3553, or email info@ellecuisine.ca to request a quote!