Stay Home Catering
Prepared Foods
A NEW BEGINNING IN UNCERTAIN TIMES
elle cuisine's FRESH TAKE ON HOSPITALITY
The elle market is unavailable on Sundays and Mondays until further notice.
WINE PAIRINGS & SOMMELIER TASTING NOTES AVAILABLE FOR ALL MENUS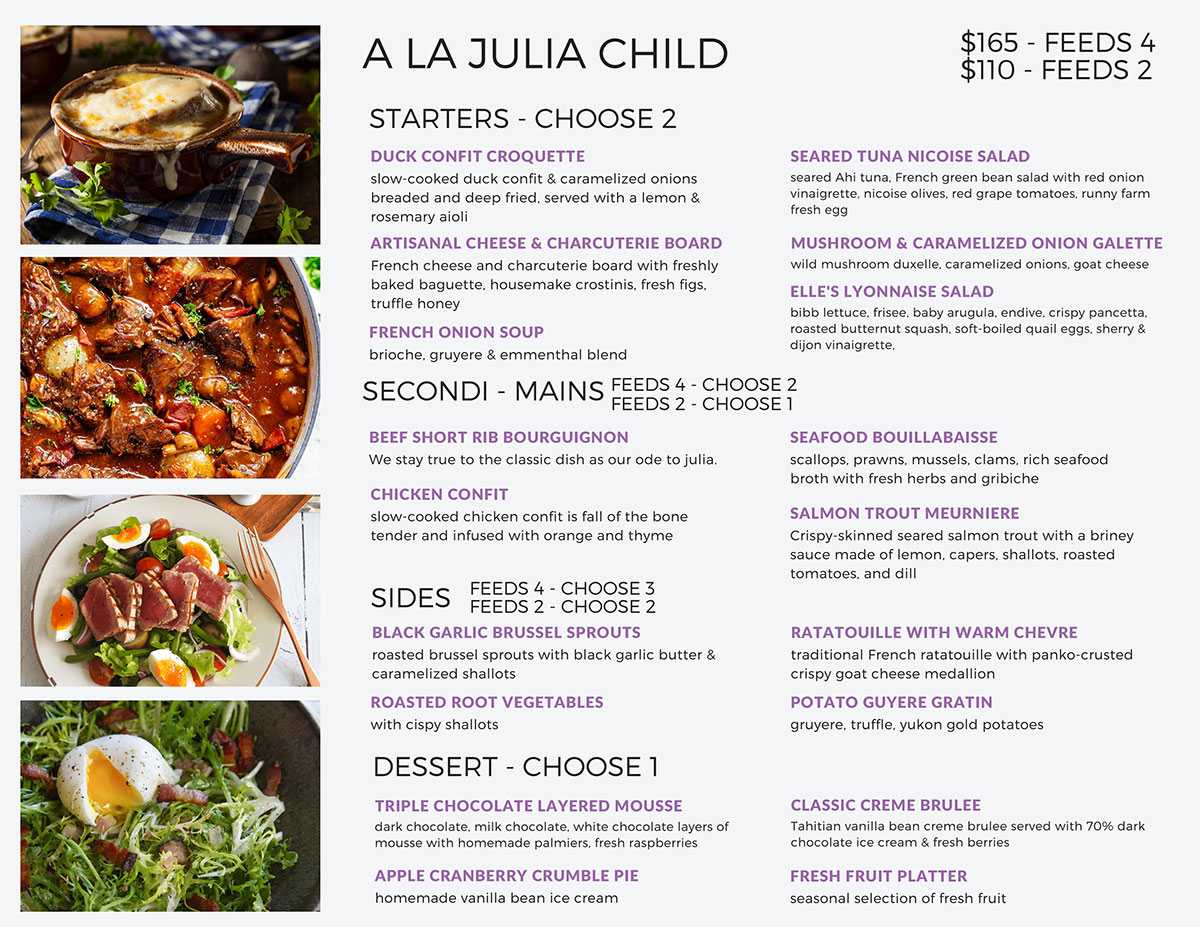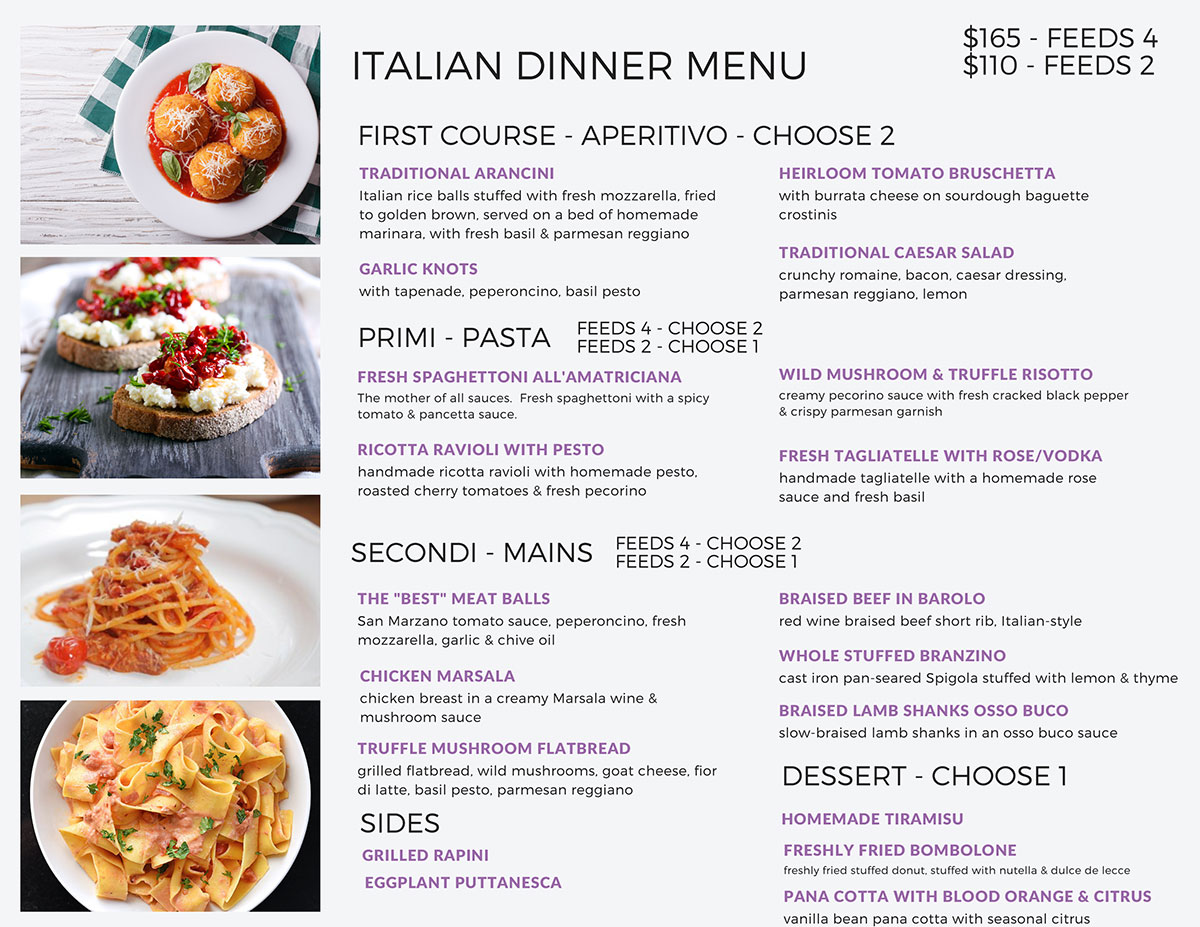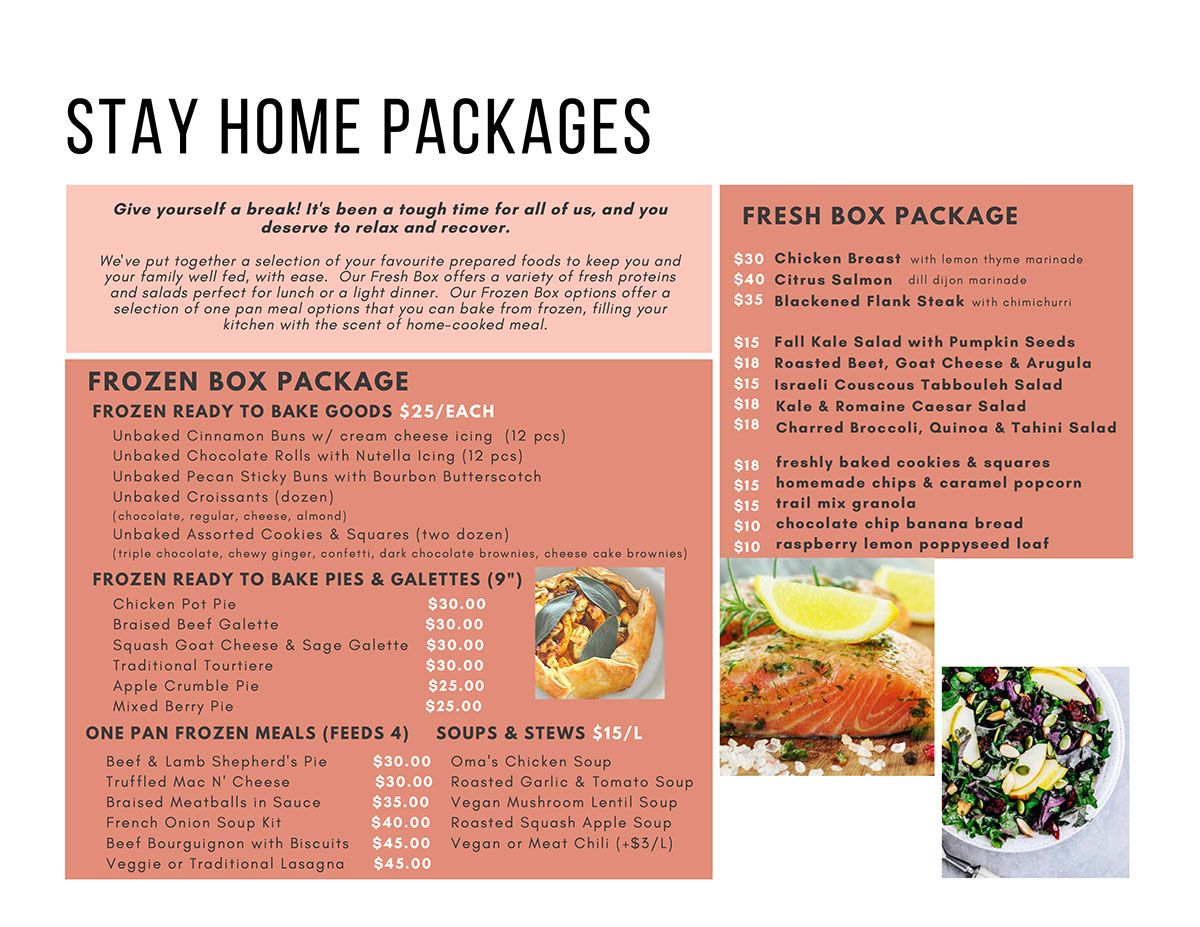 Dijon Glazed Pork Chop with Pan-roasted Heirloom Carrots
Testimonials
I just want to thank you and the Elle Cuisine Team for the fantastic Seafood Lovers dinner we devoured! Everyone was so impressed and absolutely loved all the different dishes - they were terrific. We ate far too much.. and even have some leftovers to look forward to. What a treat! Thank you all for our special evening.
I wanted to let you know that my parents were blown away by the dinner, they can't stop talking about how absolutely amazing it was!

Thought I'd share the feedback! Have a good weekend!
Just wanted to let you know that everything was fabulous yesterday! We loved all the food and the packaging and instructions were very helpful. I have already recommended Elle Cuisine to so many of my friends. Thanks so much.
Just wanted to let you know that our dinner was absolutely delicious. The Mexican corn and slaw for the Miami ribs was our favourite for sure. Regardless, we all loved it and look forward to ordering from you again soon.
We ordered the mothers day package with mimosas and cake and I was SO impressed, it was so so lovely and yummy.