Thanksgiving in Canada is not as grand as that in the USA; there is neither a massive parade nor a nationally televised football game. However, the concept of bringing family and friends together around the table (passing around bowls of delicacies while the host ceremoniously carves the turkey) is equally essential to the cultural fabric of Canada.
To make your Thanksgiving party an amazing one, check out these tips and uncover everything you need to do to prepare.
How to Get Started
On top of getting your home well-decorated and clean, you have to make sure they enjoy the food you prepare.
Avoid repeating ingredients
Try not to use the same ingredients more than once. If you serve pecan pie for dessert, you shouldn't have spiced pecans as an appetizer. Even if they are equally mouthwateringly wonderful, the pie won't look as appetizing when dessert is served, no matter how good it tastes.
Give some thought to the texture. If you already have a creamy vegetable side dish, consider adding a dish that is roasted or caramelized.
Throw in a surprising flavour
Incorporate an unexpected flavour. Add heat to your meal by including hot dishes, like sweet potatoes with a kick. A puckery quality can be added using pickles and relishes such as piccalilli or chutney.
The Menu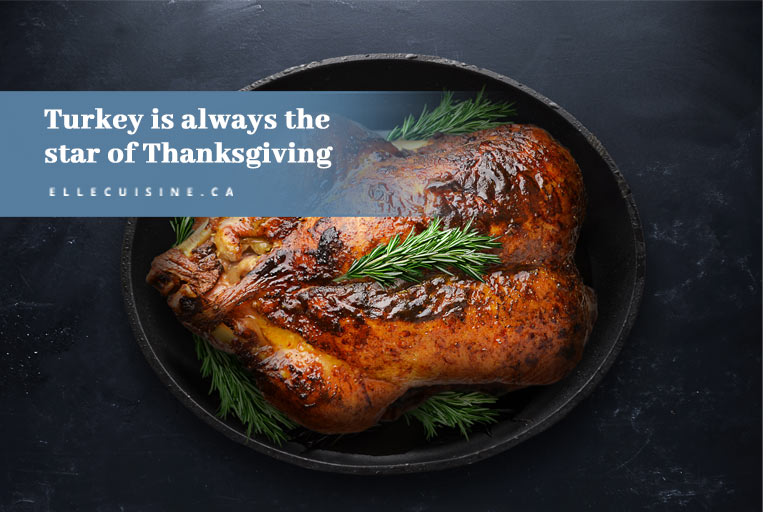 Turkey is the traditional centrepiece of Thanksgiving dinners. The key to a delicious turkey lies in the selection process.
Choose a bird that will provide for your household. 500 grams of turkey per person is the general rule of thumb. There may be a need for additional bread for sandwiches.
Make sure that your oven and refrigerator or freezer can accommodate the poultry.
If you purchase a frozen turkey, defrost it (in the refrigerator) for at least 10 hours per kilogram before you prepare it.
2 to 4 hours or more may be required to cook poultry. Additionally, you must allow some time for the meat to chill before carving.
It is recommended to baste the turkey with its fluids every hour to keep it moist. Some people believe that cooking the turkey breast breast-side-down ensures juicy white meat.
The typical Thanksgiving sides are mashed or roast potatoes, corn, candied yams, or sweet potatoes. There are numerous variants of such side dishes, and the decision is yours. If you prefer rice to potatoes for your daily meal, prepare rice.
The traditional harvest favourite is pumpkin pie, and pumpkin farms are abundant now, just in time for Halloween. You can purchase one of these pastries at any bakery or grocery store for just a few dollars. Or, if you dislike the pumpkin, try apple or pecan pie.
Local Ingredients You Can Add to Your Thanksgiving Menu
Alberta is commonly associated with beef, but did you know it also produces nearly half of the nation's honey? Honey is much more versatile in the kitchen and a healthier substitute for refined sugar. You can create gin-infused cocktails to honey-glazed side dishes.
Hazelnuts From British Columbia
British Columbia is a haven for Canadian hazelnuts. This nut works well in sweet and savoury Thanksgiving dishes, such as fresh pumpkin broth with toasted hazelnuts and hazelnut torte with Okanagan sour cherry preserves.
Sunflower Seeds From Manitoba
It's tempting to think of these seeds as a straightforward snack, but they're incredibly versatile in the kitchen. In addition to being a low-cholesterol substitute, they are delicious when mildly roasted, salted, and added to virtually any salad. When combined with leftover pumpkin seeds, you can make delectable muffins, breakfast bars, and even crackers.
Ployes From New Brunswick
Ployes is not just a Thanksgiving cuisine but a year-round staple. However, we recommend them because they go well with Thanksgiving leftovers and no Thanksgiving is complete without them. Certain individuals enjoy consuming a delicious sandwich with cornmeal, turkey, cranberries, and gravy, but others may choose an unexpected culinary creation like turkey cretons, which harmonizes with the tender and porous ployes.
Partridgeberries From Newfoundland
The partridgeberry (also known as the lingonberry) is indigenous to Newfoundland and is a close relative of the cranberry. In addition to being high in vitamin C and antioxidants, these tart little berries are also in season by late September, making them the ideal cranberry substitute if you're looking to switch up your sauce options. You could refresh your dessert table with a traditional Newfoundland dish, Partridgeberry pie.
Digby Scallops From Nova Scotia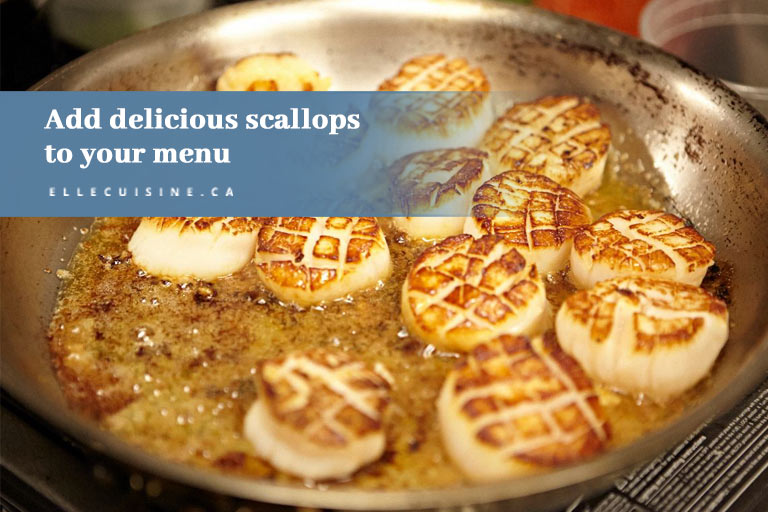 If you enjoy seafood, chances are you've had Digby scallops before. These pan-seared scallops with grilled corn salsa are exquisite appetizers. Scallops may not supplant the main course, but these pan-seared scallops with grilled corn salsa are beautiful and delicious. Add a little lemon, and your visitors will be thrilled.
Wild Blueberries From Ontario
The common blueberry is adored around the globe, these wild little wonders are packed with vitamins in addition to being extremely sweet. If you've prepared partridgeberry pie on your menu, instead of blueberry pie, why not opt for a blueberry-basil salad vinaigrette instead?
Pied-de-Vent Cheese From Quebec
Cheese curd or fromage en crottes can be a crowd-pleaser. Pied-de-Vent is a semi-soft, surface-ripened cheese with a distinctively nutty flavour that pairs well with those Manitoba sunflower seed wafers.
Wild Rice From Saskatchewan
Wild rice is a difficult substitute if you wish to infuse it with other flavours, but its distinct texture and hazelnut flavour are delightful. Plus, it's extremely nutritious: inherently gluten-free, low in fat, and 50% higher in protein than white rice.
Duck and Trout From the Territories
Canadian Thanksgiving occurs in early October because it coincides with the timing of most harvests, including the migration patterns of migratory birds, such as ducks and geese, and the locally abundant large lake trout. If you're searching for alternatives to turkey, either duck or trout is a possible substitute.
Looking for a Private Catering in Toronto?
Preparing a Thanksgiving feast can be quite challenging. If you wish to sit back and enjoy your holiday, you can reach out to a company offering private catering. Toronto residents can contact elle cuisine for this very service. We strive to deliver the most extraordinary delicacies imaginable. Our passion for exquisite, world-class cuisine and opulent design has allowed us to exceed our customers' expectations.
Contact us at 647-430-3553 to speak directly with our professional caterer and event planner in Toronto.