Every year, companies are faced with the incredible task of organizing an office party to celebrate the big milestones of the business, whether it is a big sale, a send-off party, a Christmas celebration, or even a simple surprise office party for a job well done.
However, there are a variety of difficulties when organizing a staff party. While budgeting, scheduling, and the selection of venue, food, beverages, and gifts are just a few factors to consider, this does not imply that the office party planning must spend a lot of money to make sure their celebration goes as planned. It simply means that to ensure the event is a success, they must make the time and effort to thoroughly prepare and consider all of its components.
If you have been given the assignment to organize an office party, it may feel like a big task, especially when you do not have any experience with how to plan an office party. To help you out, here is a list of things you need to know about how you make an office party fun.
Choosing the date and time of the party is the first step in organizing a successful company event. People have several engagements throughout the year, so you should have the date on the books at least 2 months in advance. Best to ask for a consensus on what date works best for most people. The last thing you need to decide is whether your party will be held during the day, after work, or on the weekend, which has its own set of advantages and disadvantages.
One thing is certain, you will need money to organize your office party. Most people would simply hire a professional party planner to organize the most extravagant and spectacular party in town if money weren't an issue. Sadly, that isn't always the case, and there are many factors to take into account when setting a budget for your company's parties, such as your party's size and scope. Spending your money carefully will prevent disaster.
Allocate the budget based on what matters most to the culture of your office. You may have to decide between a variety of food options and entertainment, or between an open bar and a live band. A portion of the budget should also be kept aside as a reserve in case of an emergency or last-minute changes.
Consider your approach carefully when coming up with ideas for office party themes. Keep in mind company culture, access, preferences, and budget. Make a simple poll, if you have the time, to ensure that the popular option wins and that everyone's opinion is heard.
Following the selection of a theme, make a list of all the decorations you will need, including lights, garlands, lanterns, posters, drapes, table decorations, and anything else that comes to mind (but don't forget to stay within your budget!). 
Invitations may be sent via mail, email, or handed out in person at the office. Whatever the manner of distribution, this should be done at least a few weeks before the celebration. You can proceed with choosing a location and making your menu once you know how many people will be there. On your invitations, you can also give guests the option to choose a supper and bring a plus one.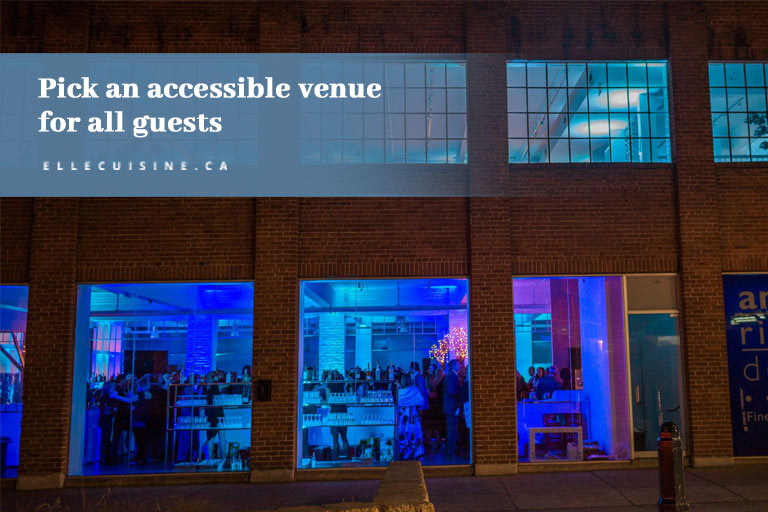 Many employees eagerly anticipate the company party. It is your responsibility as the event coordinator to make sure you host a memorable event. Once you have decided on a date, you can start looking for a venue that will work for the number of guests and the theme of the party.
There are a variety of office party venues to choose from, including bars, clubs, restaurants, studios, penthouses, and function rooms. For a sizable crowd, renting a tent in an outdoor location is also a wonderful choice. It is also better to pick a venue within a 30-minute drive from your office where public transportation is readily available. 
It is crucial to have a plan for getting to and from your holiday party, especially if alcohol will be offered. That does not mean that you need to provide everyone with a ride from and to their homes. The best course of action is to hire buses or limos to transport guests from the office to the party venue and back if it is in a rural area.
You should carefully think about setting alcohol intake levels and limitations for your upcoming celebration. You can't take the chance of having a drunk employee disrupt the evening or watch as staff members become unable to even walk to the exits.
Reduce expenditures and keep drunkenness levels down by limiting your alcohol options, closing the bar early, and only serving beverages during the meal.
The "main event" of a good company party is typically the food. For obvious reasons, planning a menu for an event at a restaurant is rather simple, but if you are having your party somewhere else, you will undoubtedly need to hire a catering service to handle and prepare the food.
Make sure the food is not just delicious and hearty, but inclusive as well. As some of your coworkers might be vegetarians or following a strict diet, make sure it's not all meat and sweets. It is also better to incorporate your concept throughout your menu.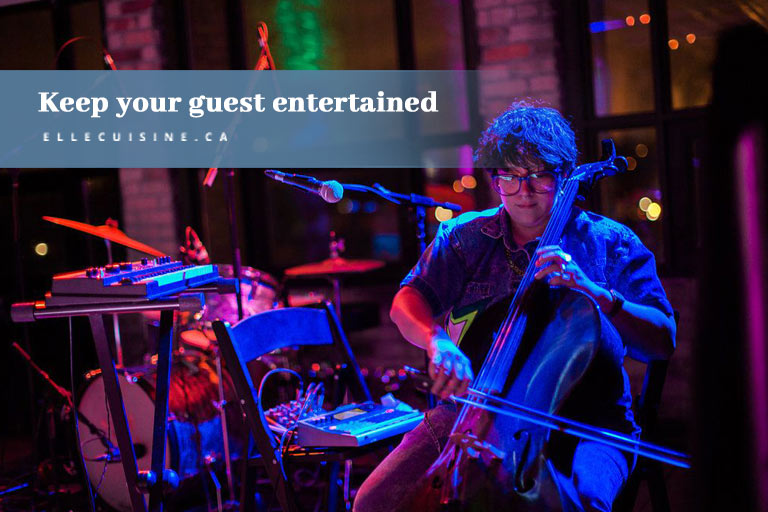 It is essential to keep your visitors entertained if you want to organize a memorable office party. Organizing a group activity outside of your party is the simplest way to accomplish this. You will need to provide entertainment if you choose the more conventional office party flow, which includes cocktails and hors d'oeuvres, dinner, and entertainment. Renting bar games like bag toss, darts, and foosball can make this task simple. The musical route could also be used by hiring a band or a DJ or setting up karaoke. A gift exchange or leadership speeches are perfect during this time of the evening as well!
You can also ask departments to prepare presentations for a festive and engaging party program. It is essential to have a fantastic host who will establish the mood for your event.
It is crucial to take the time to show your guests and coworkers that you appreciate everything they have done for the company throughout that year. Set aside time for it and invite a few of the managers or CEOs to speak. At its core, office parties are usually a celebration of joy and gratitude.
The party planning may be your toughest responsibility to date, so do not blow it by under-preparing. You can use this office party checklist to help you get started. At elle cuisine, we can help ease your burden. We offer corporate event catering services in Toronto to help you find the right food choices for your event. Contact us at 647.430.3553.