Some social gatherings are better held in a large space. When you're expecting hundreds of guests, restaurants, party halls, and galleries would be ideal locations. But, if you want a more private setting with a smaller guest list, consider having your celebration at home. There are multiple benefits to throwing a party at your home. Some would even rent a house to host a party. It's a more pleasant move for those who haven't had experience in throwing events, and it's also a terrific opportunity to flaunt something new, like your new house.
From baby showers to garden weddings, dinner parties, and birthdays, home is a  great venue. If you've decided to hold a party at your home, there are a few things you need to think about. 
How to Host a Good House Party
Here are a few tips and ideas for hosting a house party that is both exciting and entertaining:
Make as much party preparation as possible ahead of time
The first tip on planning a house party is to start preparing ahead of time. Know exactly what you have, where it goes, and what you might need to buy. This allows you to better manage your resources, space, and movement. 
Confirm your guest list for your event as soon as possible
Knowing how many people to expect allows you to plan for decorations, food, and beverages. It also helps ensure that everyone has a pleasant experience while staying within your budget.
While you should expect changes this time of year, don't be afraid to follow up and confirm your guest list. Get those RSVPs in, and start planning all other aspects that will make your event a success as soon as you get a secure number.
Plan the seating arrangement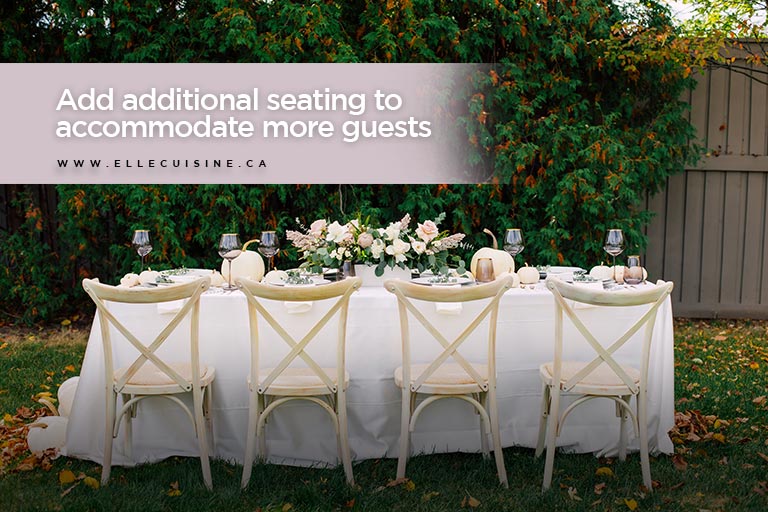 To maximize flow and comfort, don't disregard seating. Nothing is more frustrating than arriving at a party with nowhere to sit, collect, move, or interact. Plan how you'll seat everyone when you've confirmed your guest list. Nothing makes a party feel and look more cozy and sophisticated than a group of guests who feel comfortable mingling with each other. 
If the weather permits, consider putting sofas and other soft options outside and leaving the door open to create a seamless transition between the inside and the outside. This will make the event area appear larger, and people will be more likely to enter or exit.
Every Pinterest party has a trillion great details, and sure, it's tempting to incorporate them all. Yet, it is important that you try to focus only on big impact items of the party, whether it's the food, the decorations, or the activities. There's also nothing wrong with ordering take-out dinner from a restaurant or sending your party invitations electronically. Also, why bother offering five different desserts when you only really need one? Don't overcomplicate it to the point where you'll never do it again. Feel free to do whatever it takes to make hosting a party less stressful for you.
More is better when it comes to food and drinks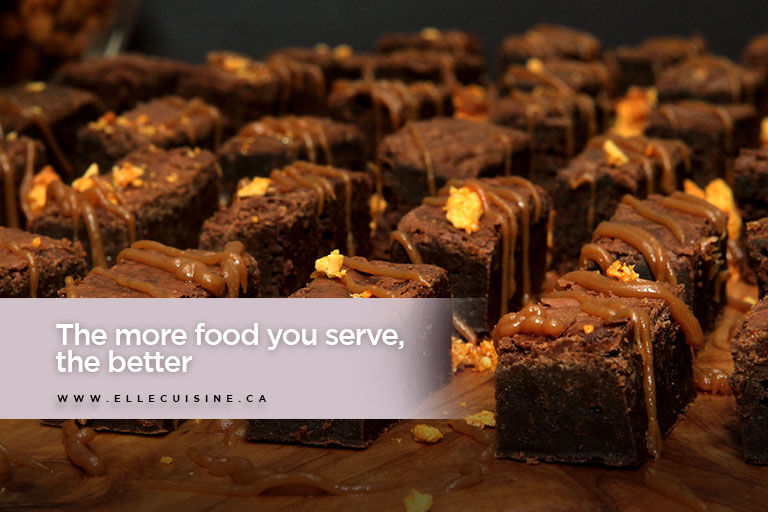 It may appear contradictory to the previous suggestion to keep your event simple, but there's a reason for this. Everyone loves food, and no matter what kind of event you're hosting, people will look for food. 
When it comes to planning and prepping, less is more, but when it comes to serving your visitors, more is better. Instead of making several kinds of desserts, just make a lot of one! You don't want to run out of food, beverages, or ice.

Make a plan for your entertainment 
When you're hosting a party, entertainment is important, and there's a lot of things you can do — it doesn't have to be extravagant. Simple games, sing-alongs, and dancing can already keep your guests happy till the crack of dawn. You can also prepare a playlist that fits your event's theme. Background music can be a big help toward making guests feel at ease, setting the party's mood, and encouraging more socialization.
If there will be children present, make sure there is a place for them to sit or activities for them to participate in. Make it clear in the invitation if you do not want children to come. It's better to be honest that your party is for adults only than have children arrive and feel left out with not so much to do. 
Hosting an event at home has its advantages, but it also has its drawbacks.
When it comes time to clear up after the event, it's not uncommon for hosts to get caught up with the trash and dishes. What do you do with all the food that is left over? 
Think sustainability. A few modest alterations will not only make your event environmentally friendly, but they will also help you handle the mess when the party is done. Choose paper products instead of plastic. You can also use regular flatware, china, and glasses although this may mean you'll have a lot of dishes to clean up after the party. If you have a caterer, they will most likely assist you with this.
Don't hesitate to enlist the help of others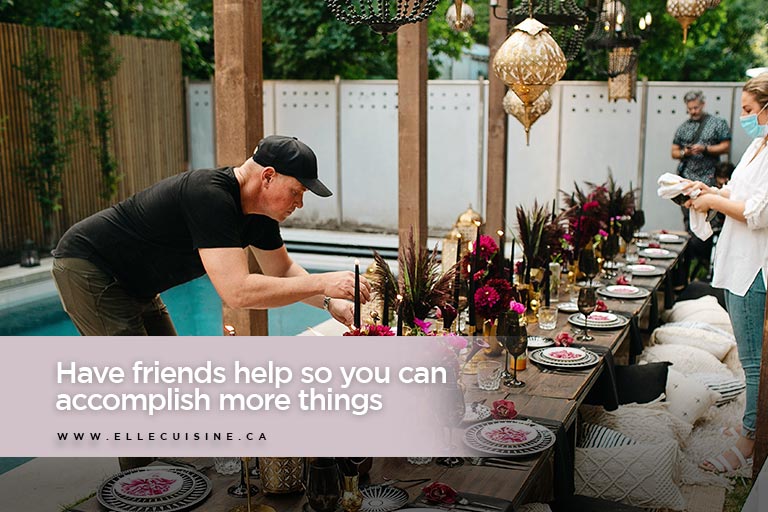 If you like things to be simple, beautiful, and enjoyable, don't be afraid to ask for help. Take advantage of friends who volunteer to bring a side dish or come with a large stack of paper plates.
Don't hesitate to hire a caterer, someone to help set up and decorate, or someone to simply pick up and manage drinks instead of trying to handle everything on your own. 
Think about how your event will flow
This is particularly important if you're hosting a party in a small house. Event flow or movement is one of the most underestimated aspects of an at-home event. Many hosts just clean the house and open the door once guests start to arrive. But homes are designed for living and not for holding parties.
Rearrange your living room furniture and consider temporarily storing items that guests may trip on or bump against. You can also designate a storage area for coats and umbrellas. Make sure that you have ample space to allow movement and congregation.
Consider where to place your food 
Preparing food for the event is one thing, serving them is another. One thing you need to figure out is where you or your caterer will set up the food. The most apparent location is in the kitchen, but this shouldn't always be the case. Instead, place the food in areas where you want people to be. 
You can also consider placing them into different areas, like the appetizer in the living room and the drink station in the lounge.
In case the weather doesn't end up cooperating with your plans, you should have a backup — especially, when you're planning an outdoor party. 
You can clean out the garage and use it as a backup location if it rains. Prepare additional umbrellas and ponchos for visitors. Try to check the weather forecast a week before the event. That way, if you need tents or gas heaters, you'll also have plenty of time to prepare them.
Additional Tips to Keep the Event Safe
While organizing an event on your property may appear to be a simple solution, there are a few more precautions you need to take especially while hosting a house party during the COVID-19 pandemic.
Be aware of the number of COVID-19 cases in your community
The risk of infection and transmission among participants increases if there are a high number of COVID-19 cases in the event location. Be sure to follow the status of COVID cases in your neighbourhood.
Check your local regulations
Know the house party limit in Ontario to avoid violations. Apart from the social distancing protocols, take into account local curfews, noise ordinances, and neighbours. At the very least, reach out and inform them about your event and provide a phone number in case of any complaints on the day of the event (It's better than calling the authorities). Also, familiarize yourself with your local noise restrictions so that you can keep the party going.
Be careful with high-risk foods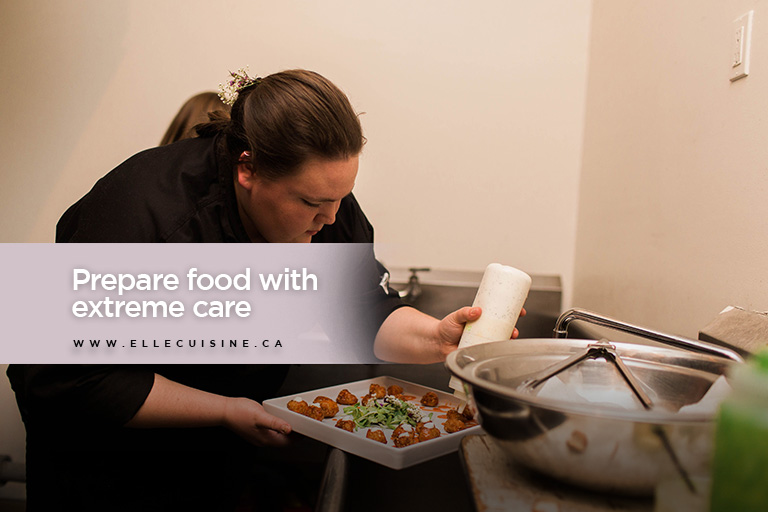 High-risk foods, such as raw meats, eggs, dairy products, and shellfish, should be taken with utmost care at all times. Take extra precautions while purchasing certain foods to make them easier to cook and eat safely. To handle food properly, follow the food safety preparation requirements. It is also best to ask your guests if any have allergies to avoid any problems later on. 
Make sanitizers and hand washing areas accessible 
Sanitizers, alcohol, and handwashing areas must be readily available to guests at all times. Make sure you have an adequate supply or ask guests to bring their own. Place sanitizers where people enter and where they congregate.
Be aware of alcohol consumption 
Be aware of your own and your visitors' alcohol intake. Maintaining a clear head is crucial to identifying potential concerns and keeping your guests safe. Keep a watchful eye on any underage guests to ensure they are not drinking alcohol. If you hire a bartender or caterer, ask them to keep an eye on people who have had too much.
Have a safety plan in place
This advice is simple yet important. In every event, be sure you have a plan in place. Before the celebration, test your fire alarms and check your extinguishers. Designate a safe location where you can direct guests in the event of an emergency.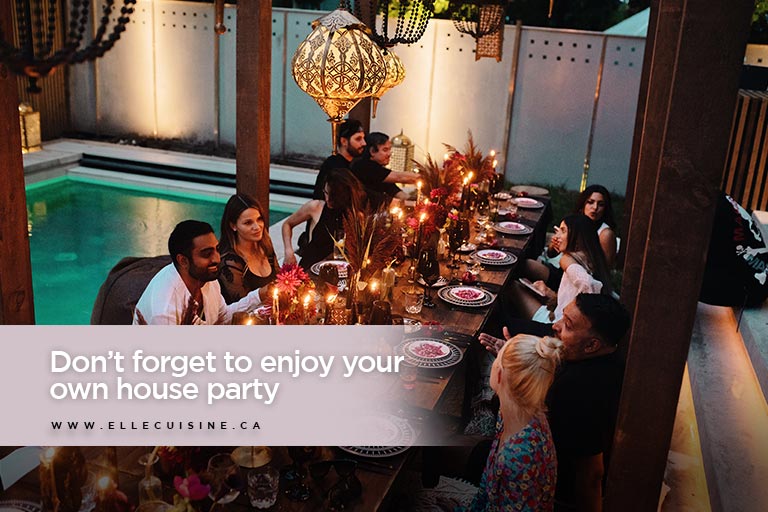 Planning a party may be overwhelming, but there's certainly nothing to be nervous about when hosting a house party. Keep in mind these tips and start preparing a checklist when hosting a party at home to ensure that you don't miss anything important. Finally, just have fun. It's your party after all. 
Ready to host a party? elle cuisine is here to help. Enjoy restaurant-quality food, service, and companionship at the comforts of your home. Schedule a private catering with us today by calling our telephone number 647.430.3553!