The past few years have been an exciting ride for the elle cuisine team. Exciting milestones and hurdles were met with a lot of hard work, dedication, and a passion for achieving the ultimate elle cuisine experience.
In celebration of new chapters, a hard working team, and the unwavering support of our clients and partners, we hosted a summer bash!
On the eve of July 18, 2018, the elle team welcomed over 500 guests to the gorgeous Globe and Mail Centre to celebrate summer, overlooking some of the most legendary views this city has to offer.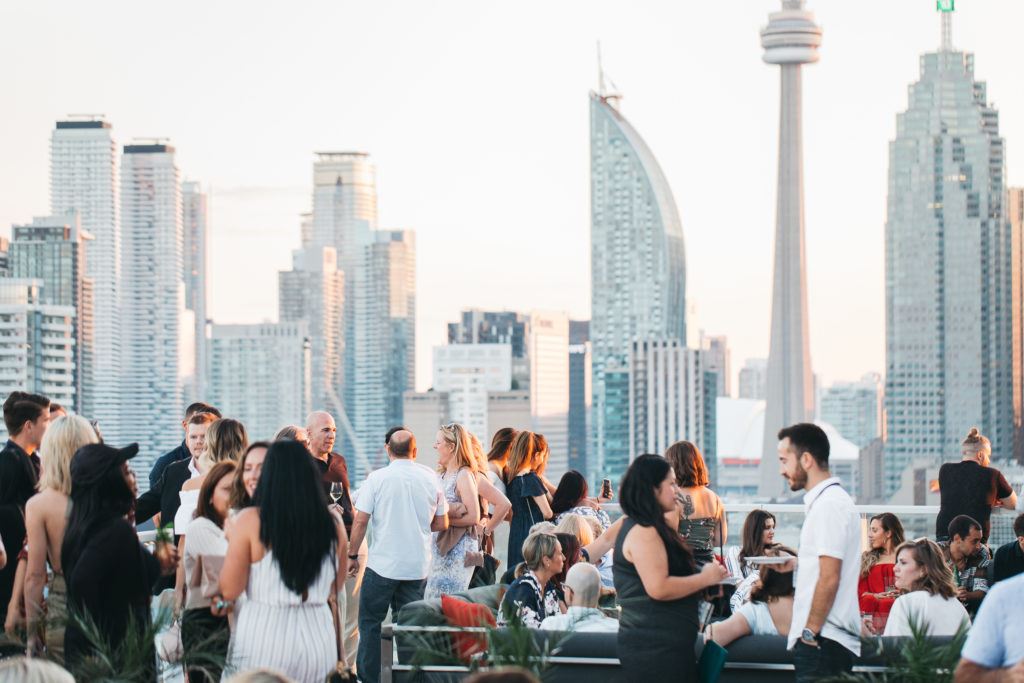 Can you believe this view of downtown Toronto? INCREDIBLE!
Later into the evening, once the sun has set, it only got better…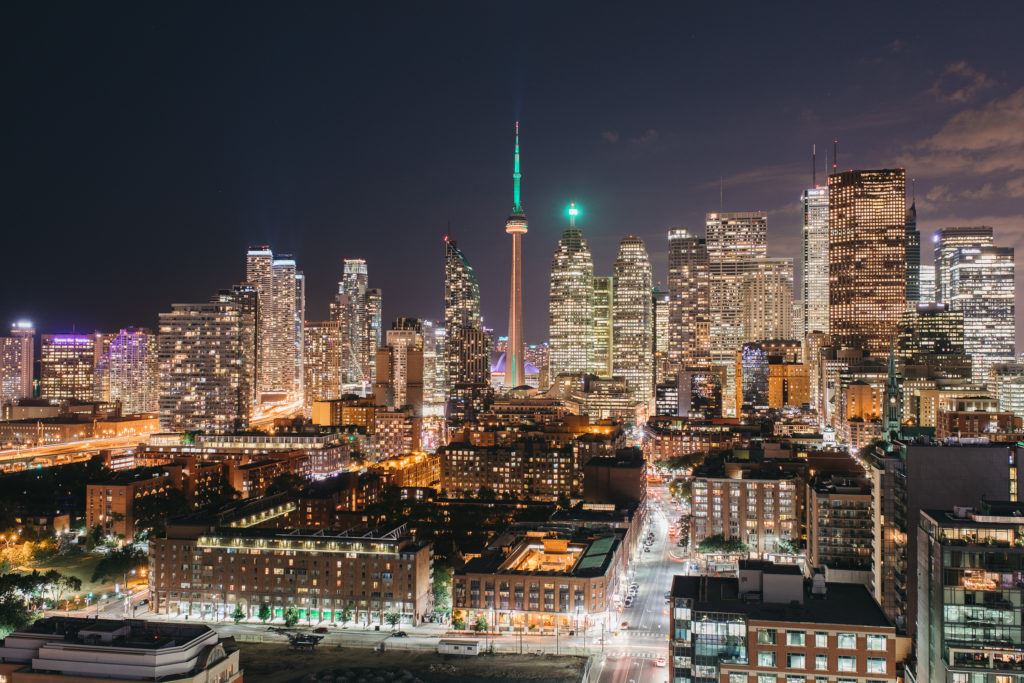 Guests were invited for 7pm to enjoy a variety of stunning and delicious food, cocktails, live music, interactive entertainment, and of course incredible company.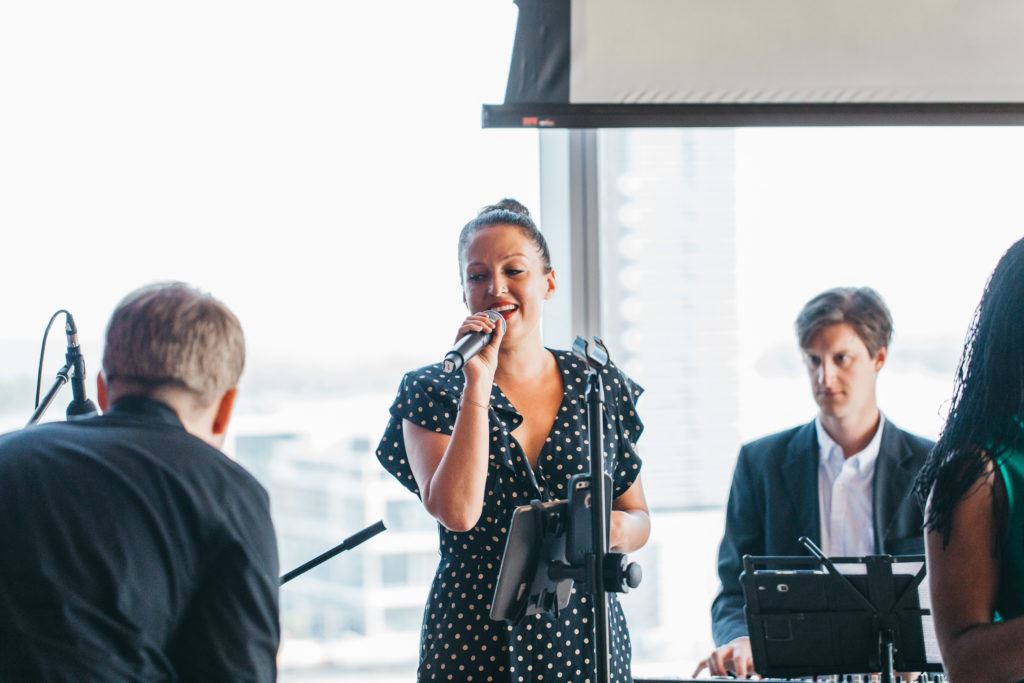 We were proud to partner with some of our most valued vendors. Chef Lauren Mozer designed the menu with each vendor in mind, featuring items that highlighted the best products Toronto's food and beverage industry has to offer.
For example, we welcomed Greenhouse Juice as one of our generous sponsors. We were able to feature their cold-pressed watermelon juice in our Summer's End Watermelon Mojito.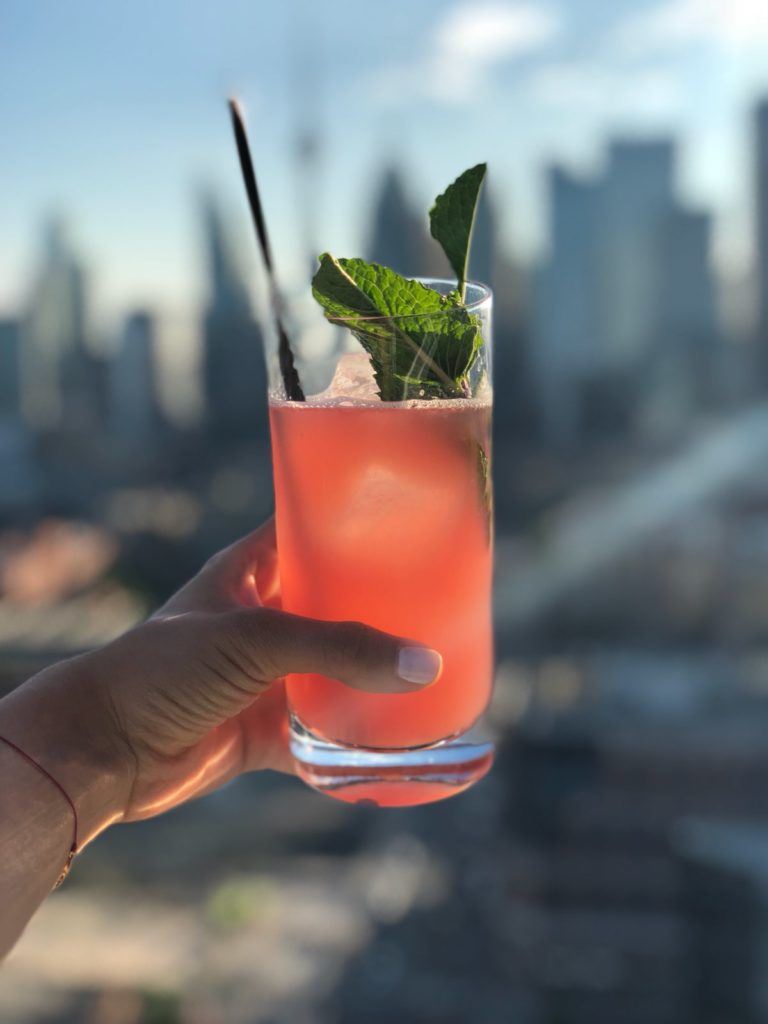 Wineonline.ca helped out by supplying amazing wines and a sparkling rose that worked perfectly for our "Froze All Day" station. Seen below, this station featured a boozy rose popsicle, supplied by Charlie's Popsicles, topped with the sparkling rose.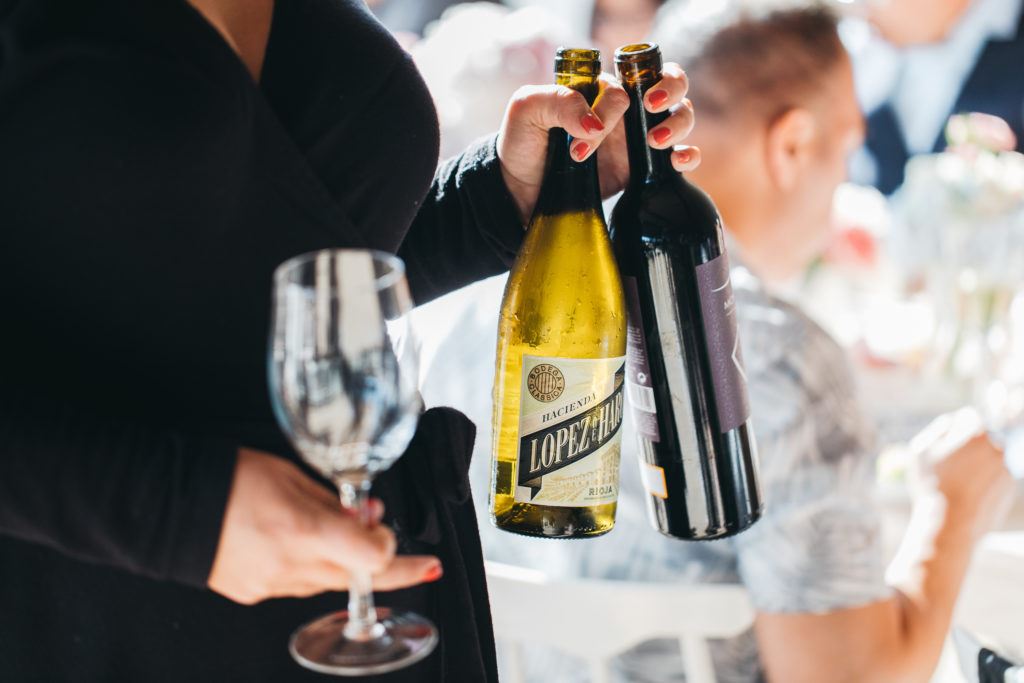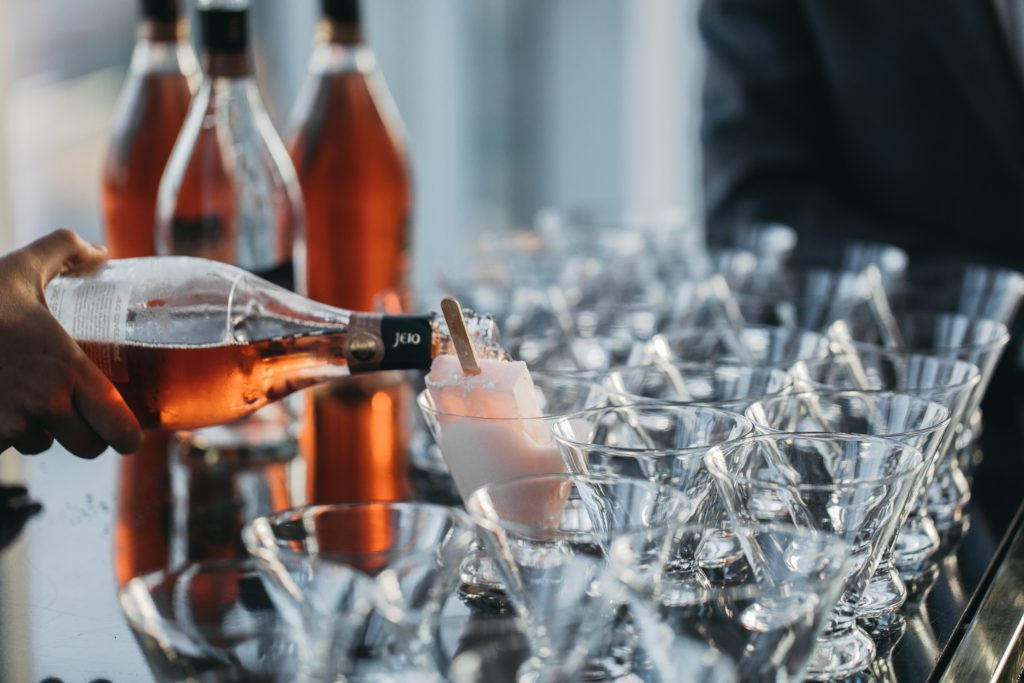 Now for the food! The chef team worked tirelessly to perfect the menu in the weeks leading up to the event. The goal was to feature menu items that fit the following qualities: items we'd never done before; items that represented the versatility of our talents; items that involved some level of entertainment. These three qualities are all crucial to the success of any true elle cuisine experience. And so this night was our moment to express ourselves through our love for what we do!
We started the evening by hosting 50 media reps and influencers for a formal sit down tasting of the food being served throughout the evening. It was a beautiful setting, overlooking Toronto's skyline, with a table setting curated by the elle team of planners. Even the floral was done in-house!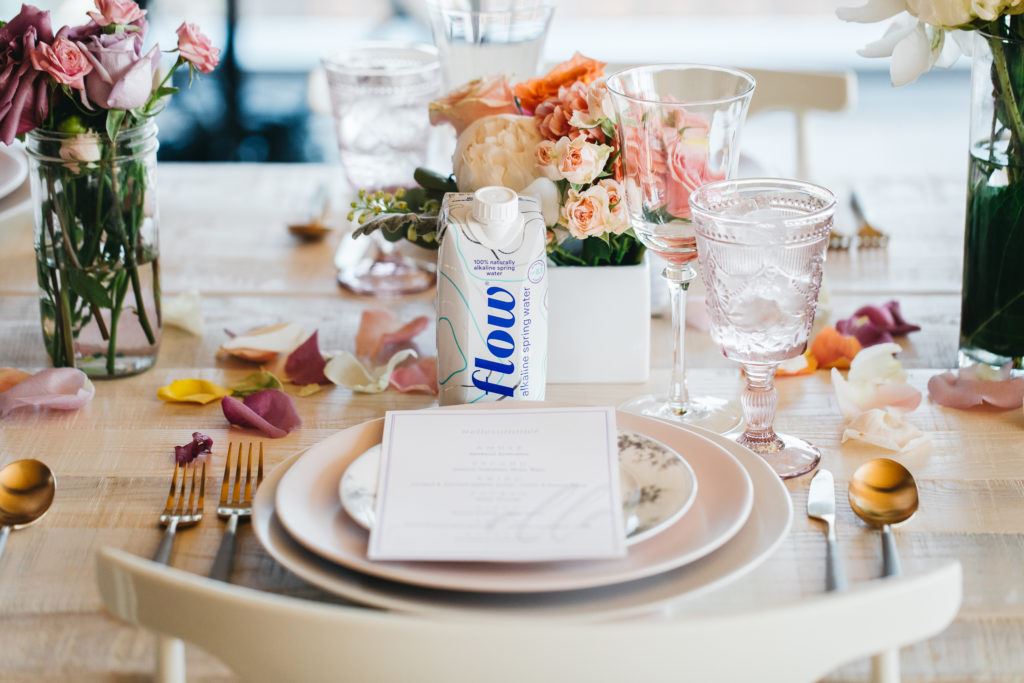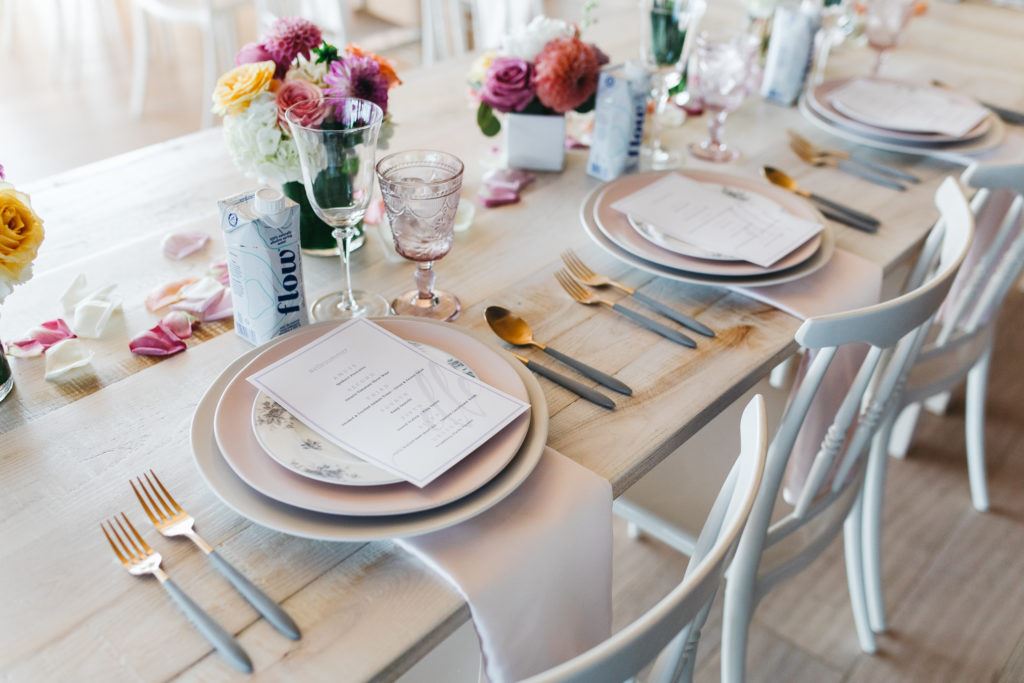 The first course featured Ontario tomatoes. In season and sweet as candy, they were paired with whipped labneh and feta, Sicilian olives, focaccia croutons, and basil.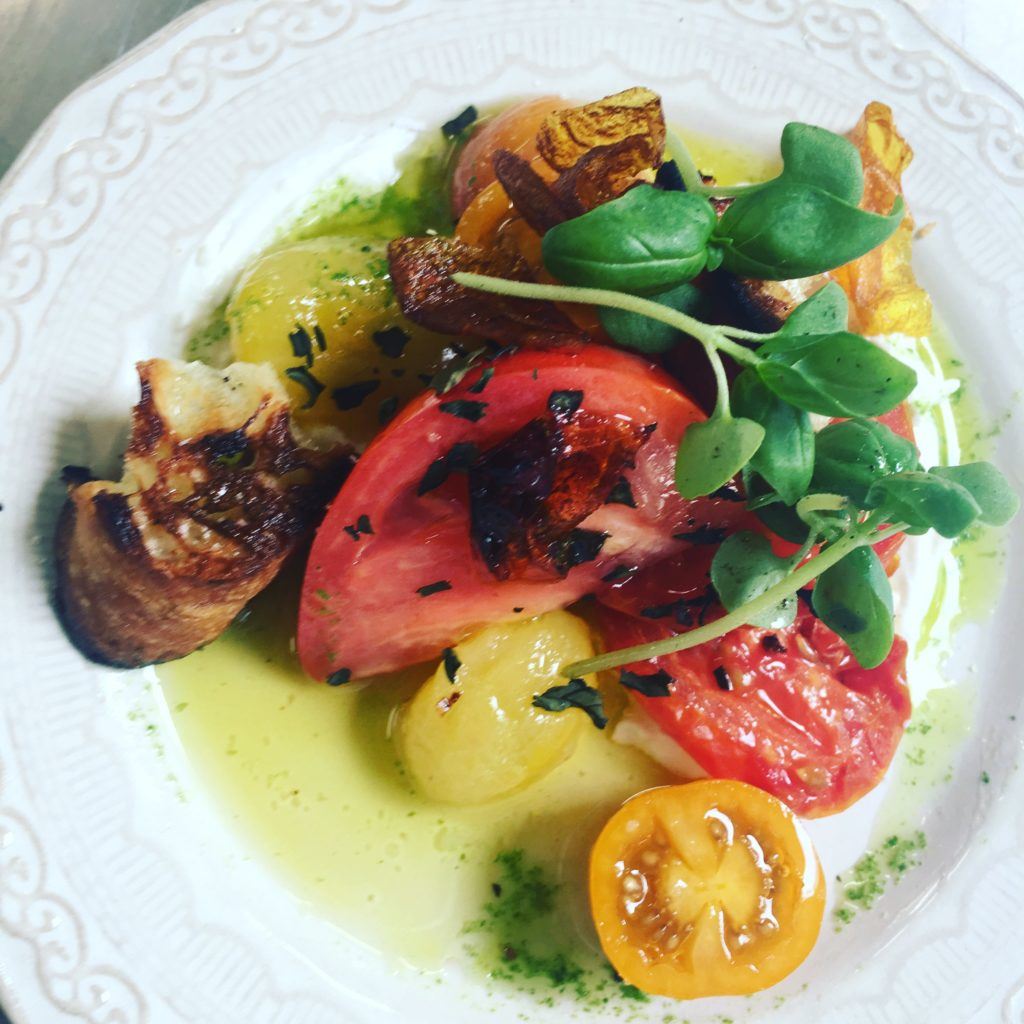 The next course featured a perfectly seared scallop, lobster chowder, crispy pancetta, and summer leeks & corn. This was definitely a star of the night!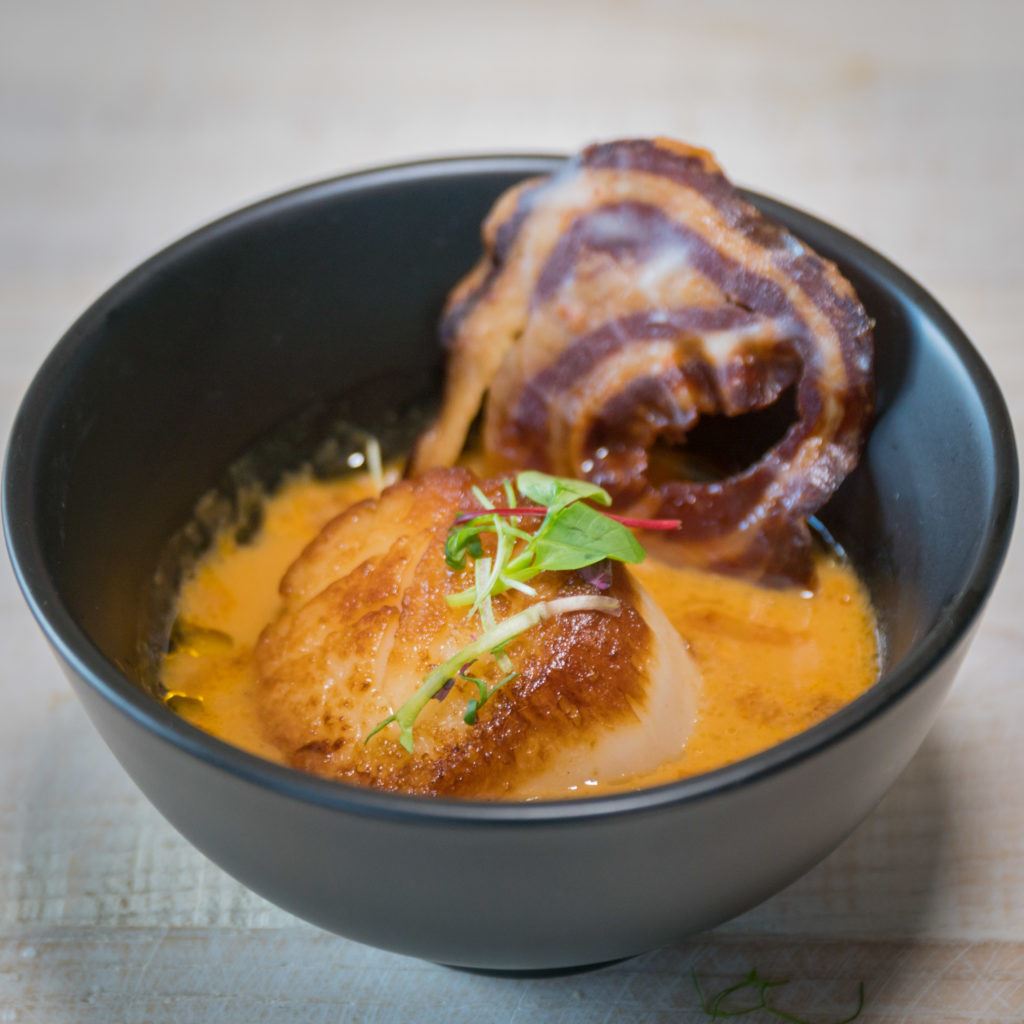 The overall winner of the evening was a close call between the next two dishes. The handmade ramp gnocchi with truffle cream, sauteed foraged mushrooms, shaved truffles, brioche crumb was addictively satiating.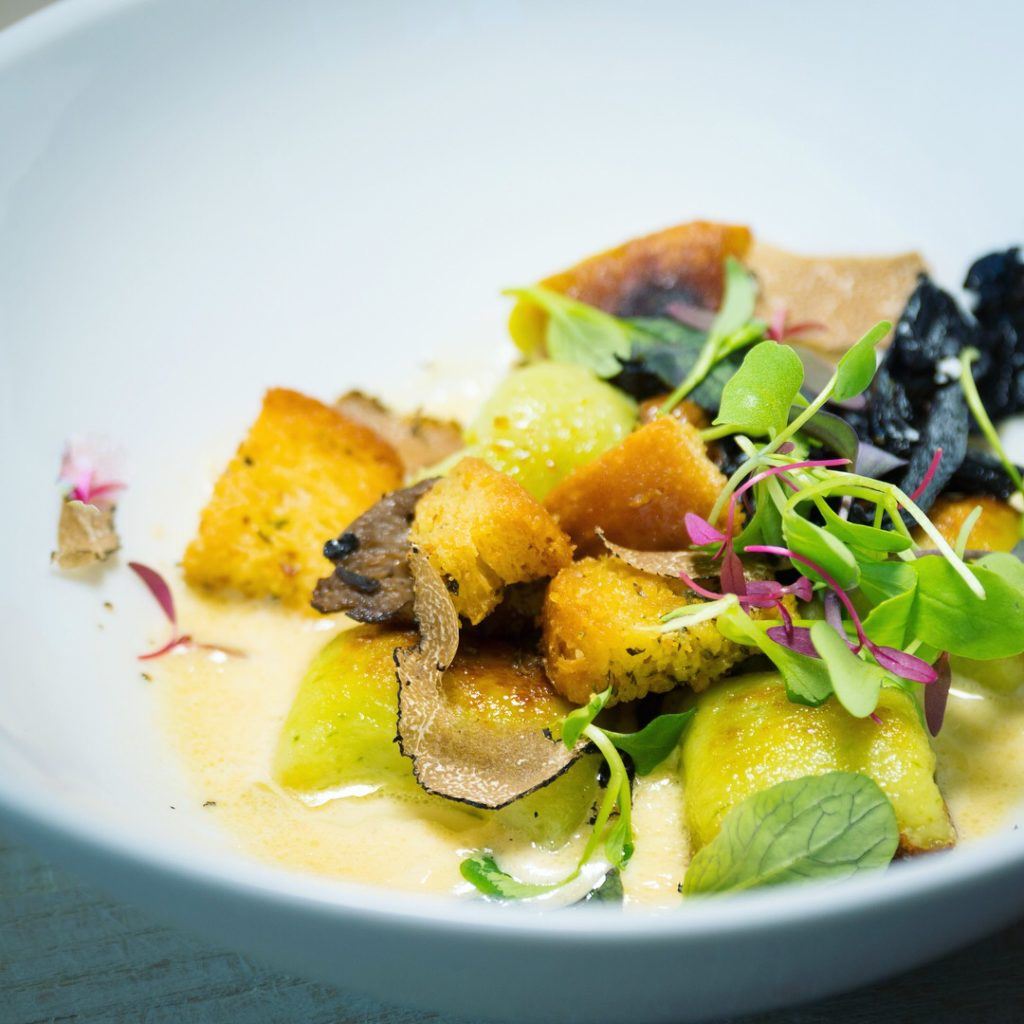 That being said, the 24-hour curry braised beef with homemade cucumber & mint raita, miniature naan bread, and a rich curry jus had guests coming back for seconds and thirds.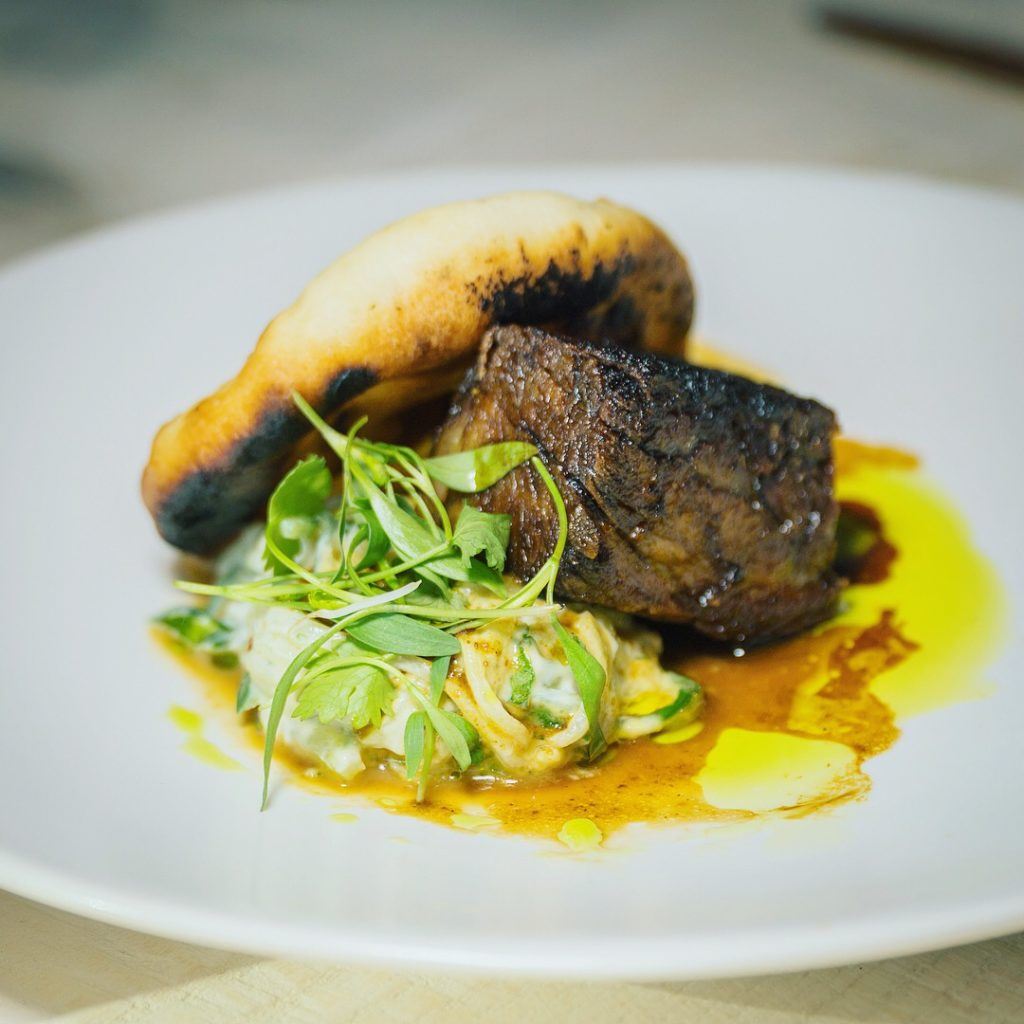 Four our favourite vegans, we featured a charred cauliflower dish with black sesame tahini, pomegranates, tabbouleh, and all the wonderful flavours you crave when you stop by your favourite falafel joint.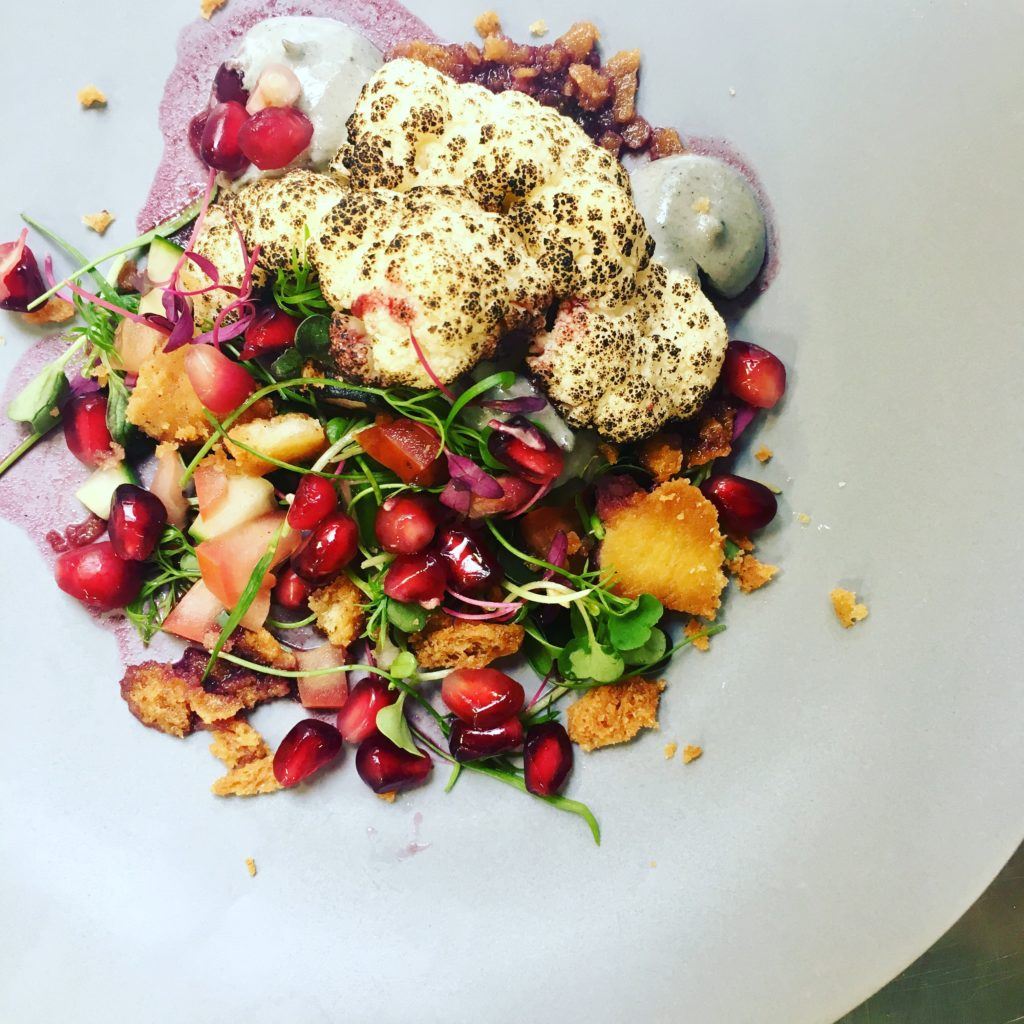 And finally, we can't miss the torched & smoked salmon dish. This was definitely a favourite amongst the chefs and Lauren Mozer's go-to.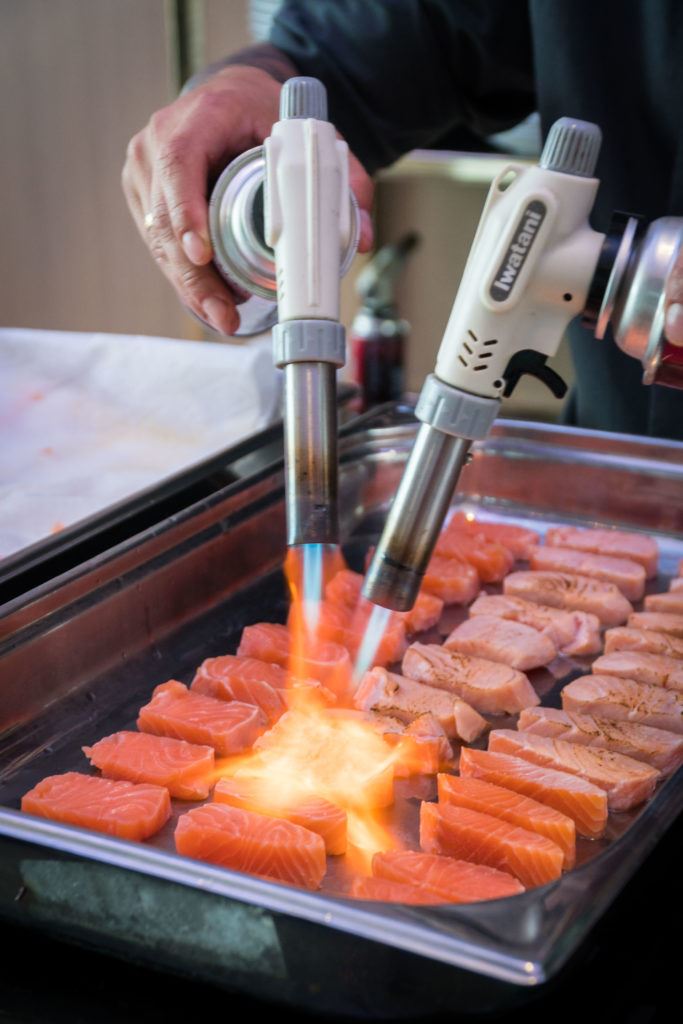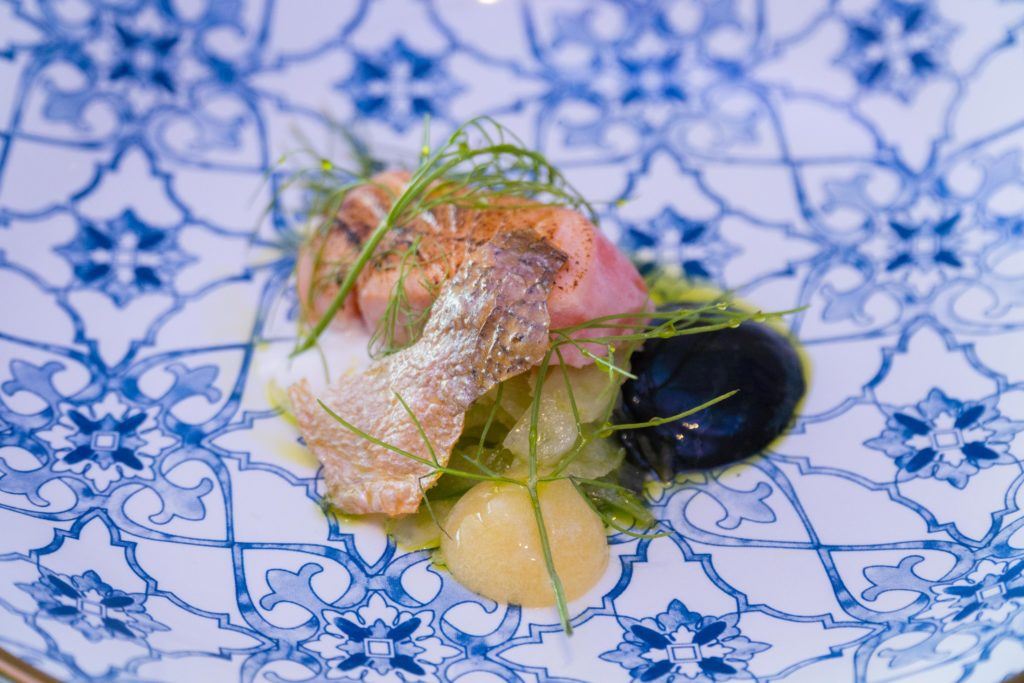 The Strawberry Fields Forever station featured Angel Food cake, Ontario strawberries, lemon curd, mint, and a homemade Tahitian vanilla bean and mint. @instantonium was gracious enough to share photos of our chefs in action: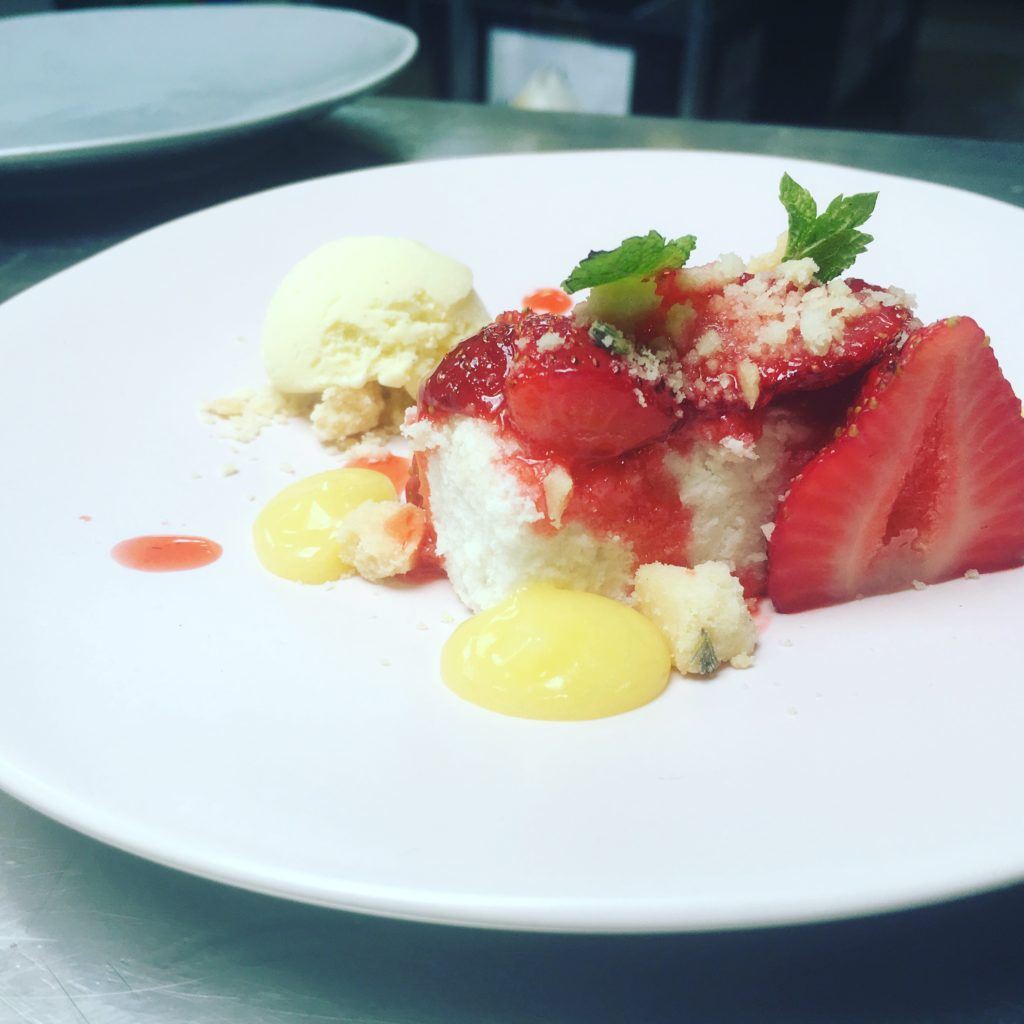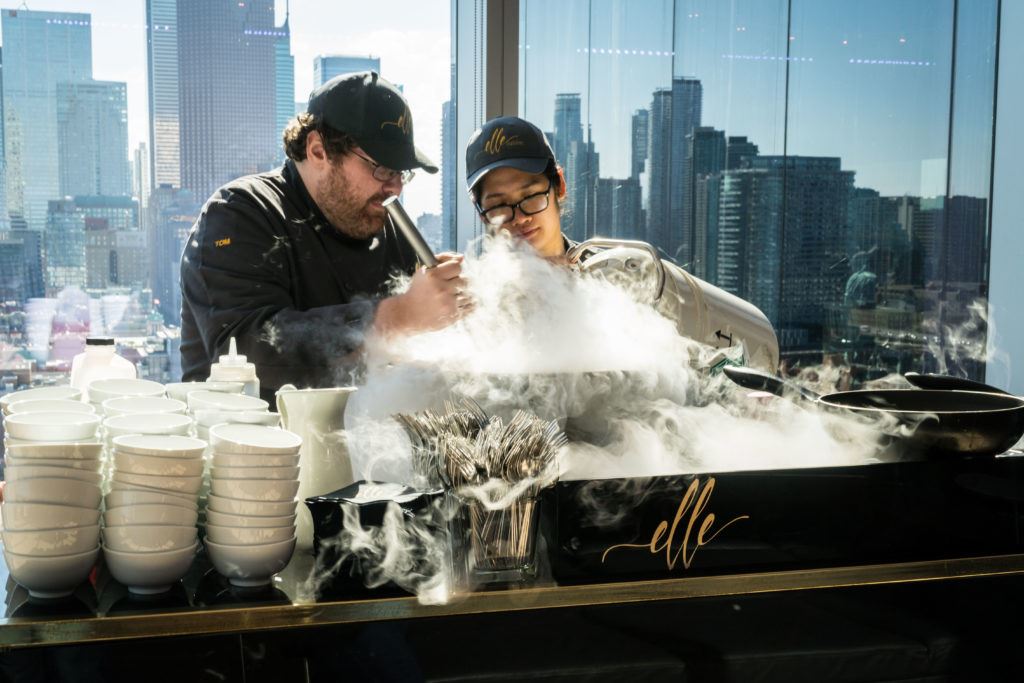 Now, it wouldn't be an elle cuisine event without our glorious cheese and charcuterie displays. This time, we wanted to be inclusive of all dietary restrictions and food preferences. So we split the board into three: cheese, charcuterie, vegan veggie & dip display.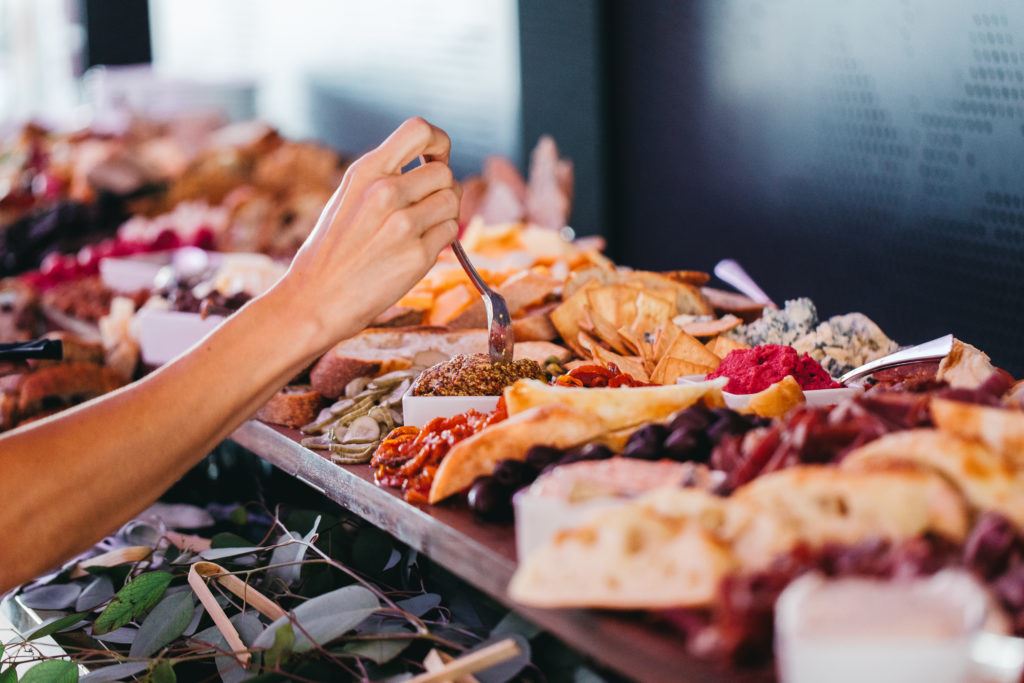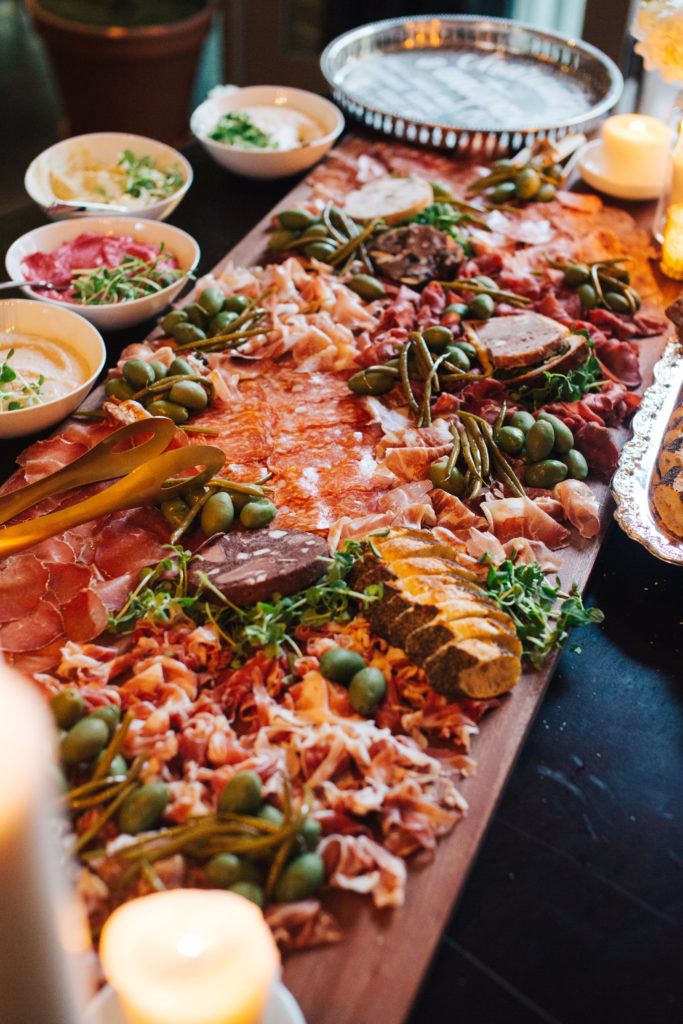 This time, we wanted to be inclusive of all dietary restrictions and food preferences. So we split the board into three: cheese, charcuterie, vegan veggie & dip display.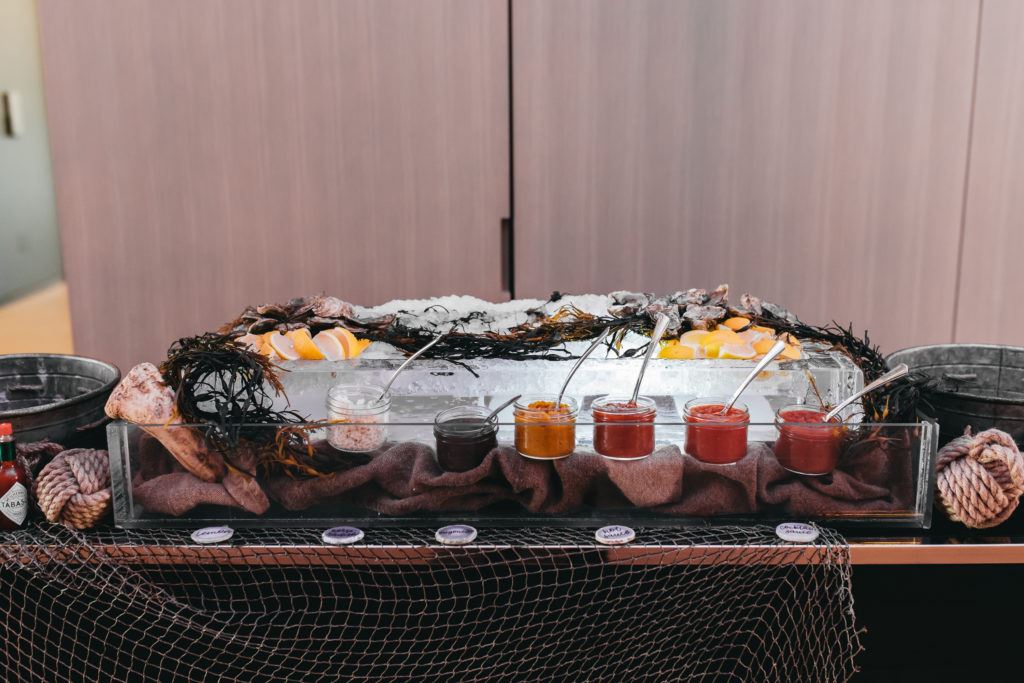 And another go-to elle cuisine station is our oyster bar. Thanks to Rodney's Oyster House for donating the oysters for our oyster bar! Served with Rodney's signature sauces, we featured east coast oysters only – Lauren's favourite!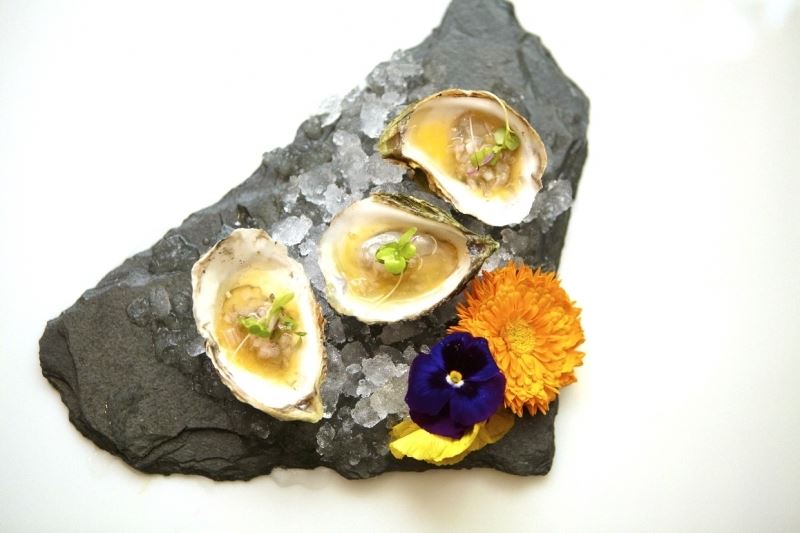 A special thanks to SIPBAR!
For sponsoring the alcohol all evening. Alongside the watermelon mojito, we also served the following: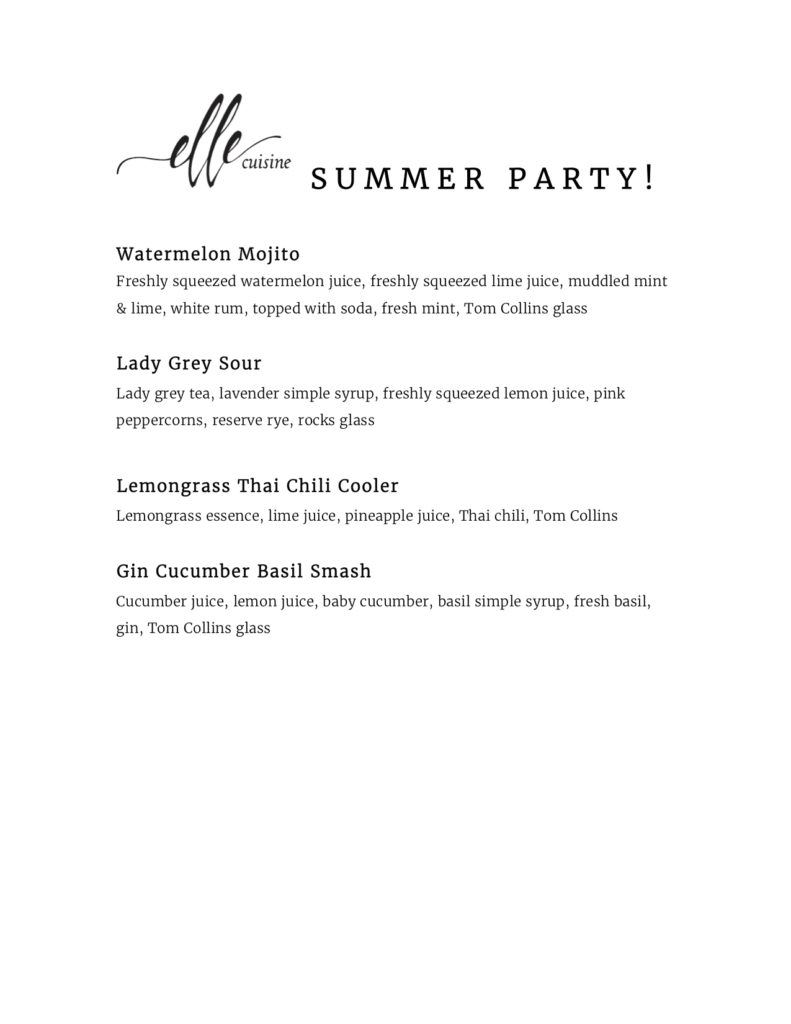 All in all, we were thrilled to have over 550 guests come and stay for what felt like truly a dream come true! It's been an exciting ride this past couple of years, and the elle team is more ready than ever to keep pushing forward and experiencing new heights!
We would be absolutely NOWHERE without our loyal and committed clients and fans. elle cuisine is ever grateful for the support of our followers.
We aim to continue to elevate the elle cuisine experience!
THANK YOU!