Happy New Year from the team at elle cuisine! "New Year, New You"… so they say. Have you set out your New Year's resolutions? If you haven't had the chance, don't fret, we are here to give you the inspiration you need.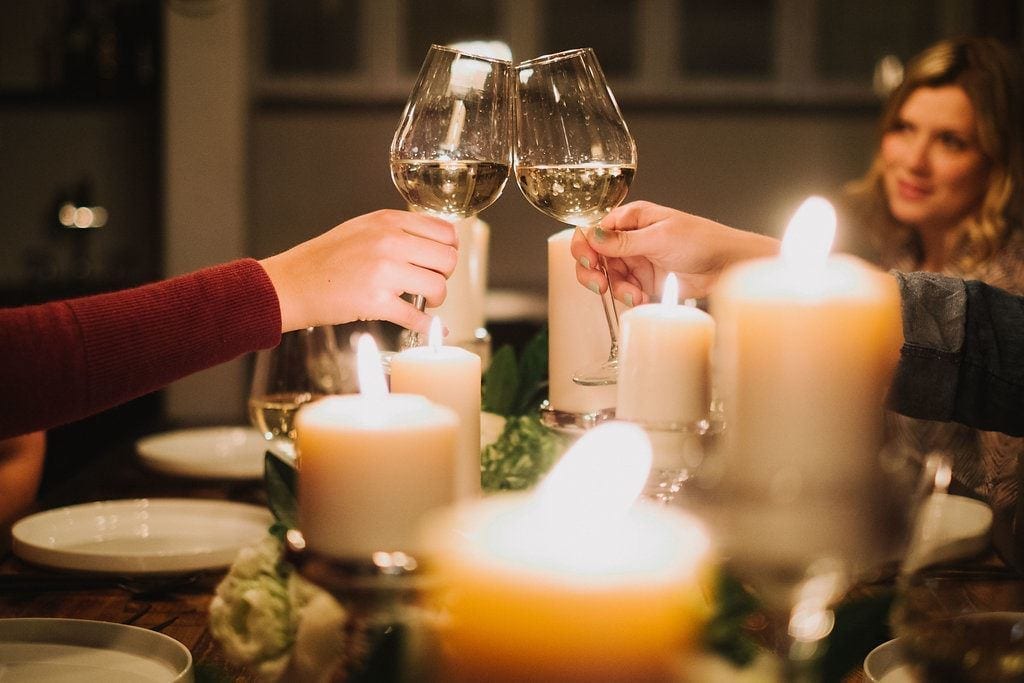 One of the most common New Year's resolutions is to remember to spend quality time with your friends, family, loved ones, coworkers, pets… the list goes on. We tend to get so caught up in our busy lives that we can forget what's really important at the end of the day. At elle cuisine, we know the best way to spend quality and cherished time with your inner circles is to gather around a table. A table setting is not only a communal space for conversation, laughter, and love, but it's an opportunity to create a lasting memory.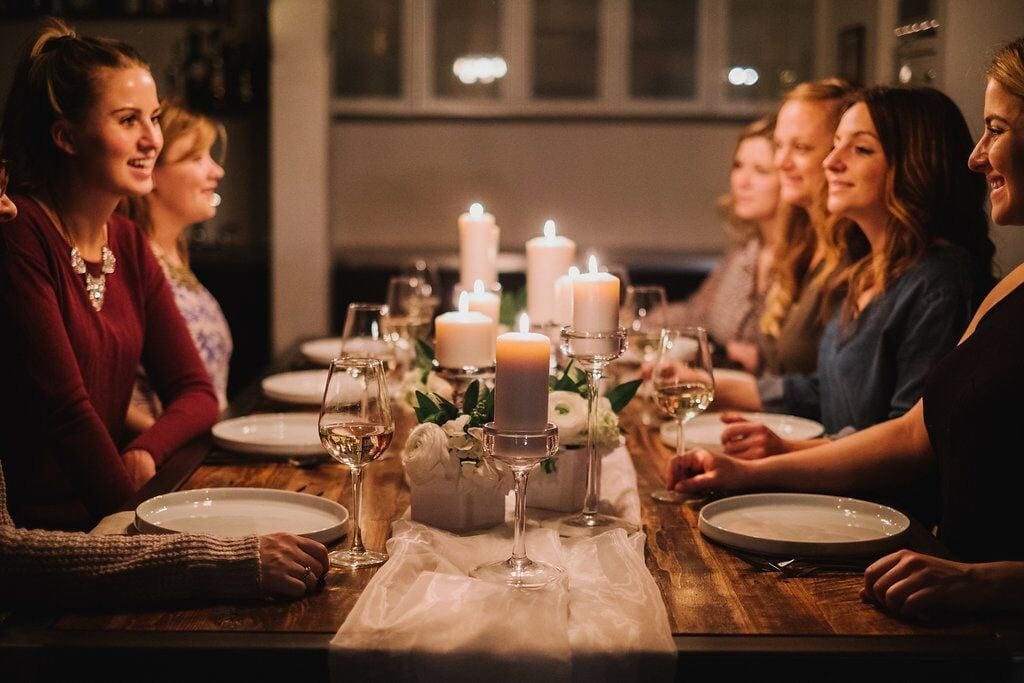 Our mission at elle cuisine is to create engaging atmospheres for guests and hosts alike. To kick off 2019 in the best way possible, we're giving you your very own DIY tablescape guide to create more engaging and memorable gatherings for your loved ones this year! The formal definition of "tablescape" is "an artistic arrangement of articles on a table". Let your artistic side out with the help of elle cuisine!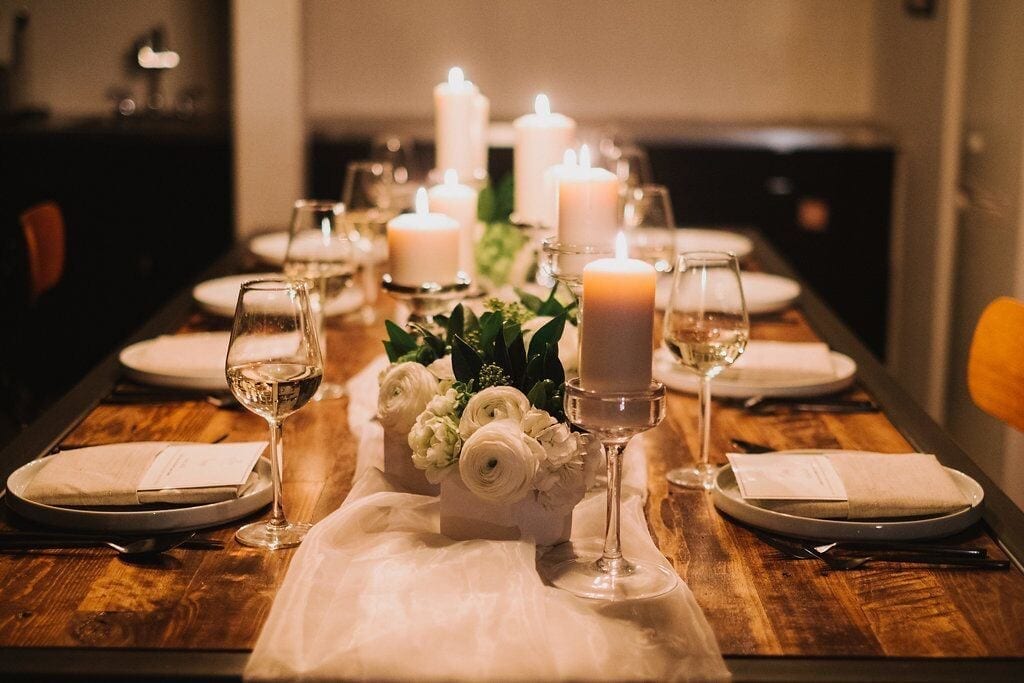 Whether you're hoping to UP your hosting game this year, or you simply just want to spend more quality time with your loved ones – our step by step guide to creating a unique and memorable tablescape will put you in the right direction to do just both. A beautiful tablescape won't necessarily make your food taste better (although some people may object!) but it will surely create a fond and lasting memory of the experience you provided. We hope our suggestions and elle cuisine designed tablescapes below give you the inspiration and confidence you need to go out and create your own this year!
STEP 1: Get inspired! Choose your theme. Your theme is the story you want to share with your guests. Examples include: A Summer Oasis, A Winter Wonderland, Light and Elegant, Dark and Moody, Under The Tuscan Sun, etc.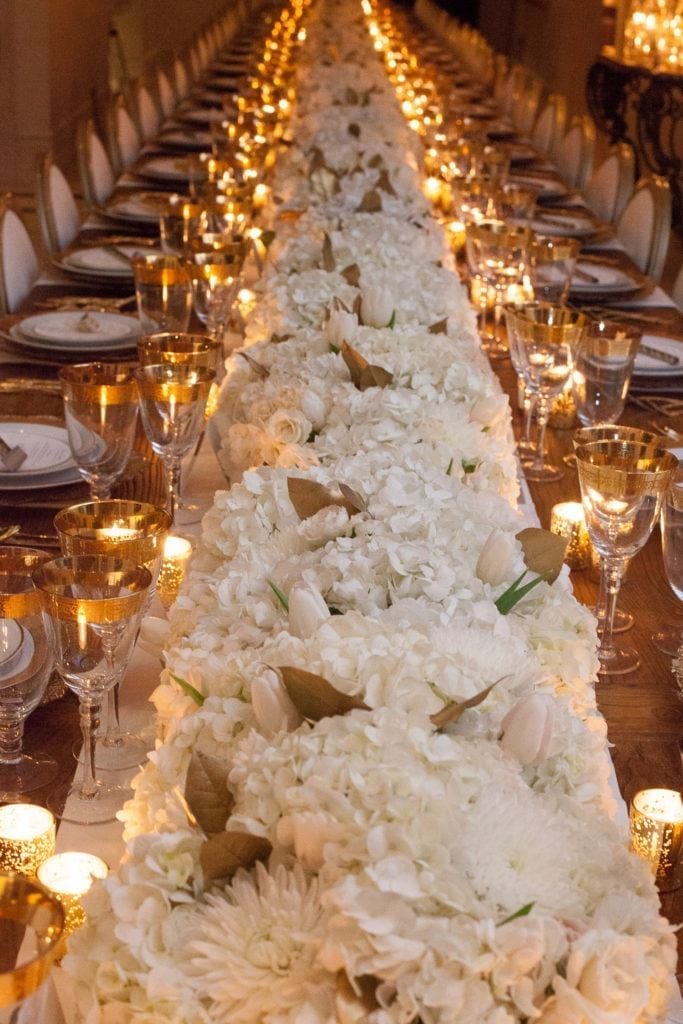 STEP 2: Choose your colour pallets. It's important to choose around three colours that you want present on the table to show an organic and eye catching aesthetic.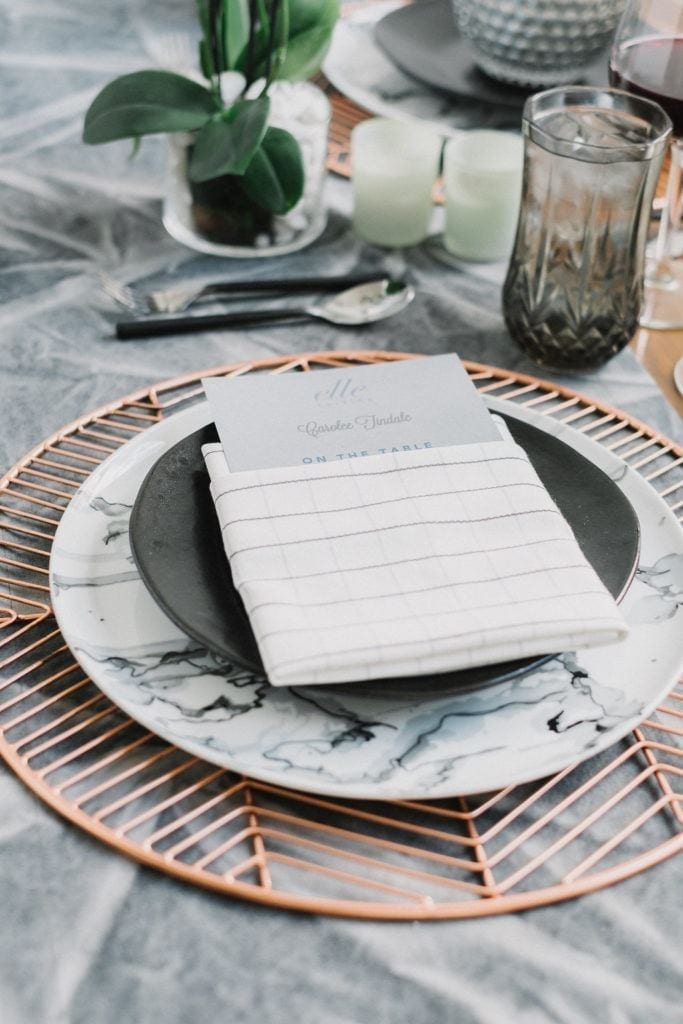 STEP 3: Choose your linens that meet your theme. Whether this is a simple white linen, or a touch of colour, both are a reflection of your theme and a key part to bringing your tablescape to life! We love the look of a simple table linen with a pop of colour in the serviette.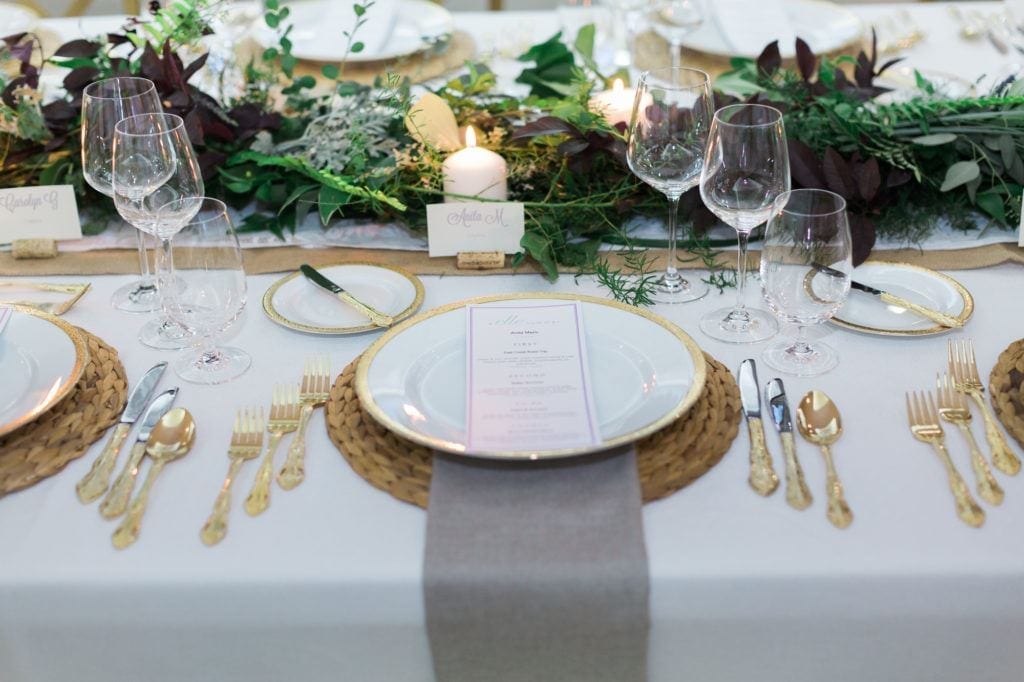 STEP 4: Choose your tableware (glasses, silverware, plates) that meet your theme.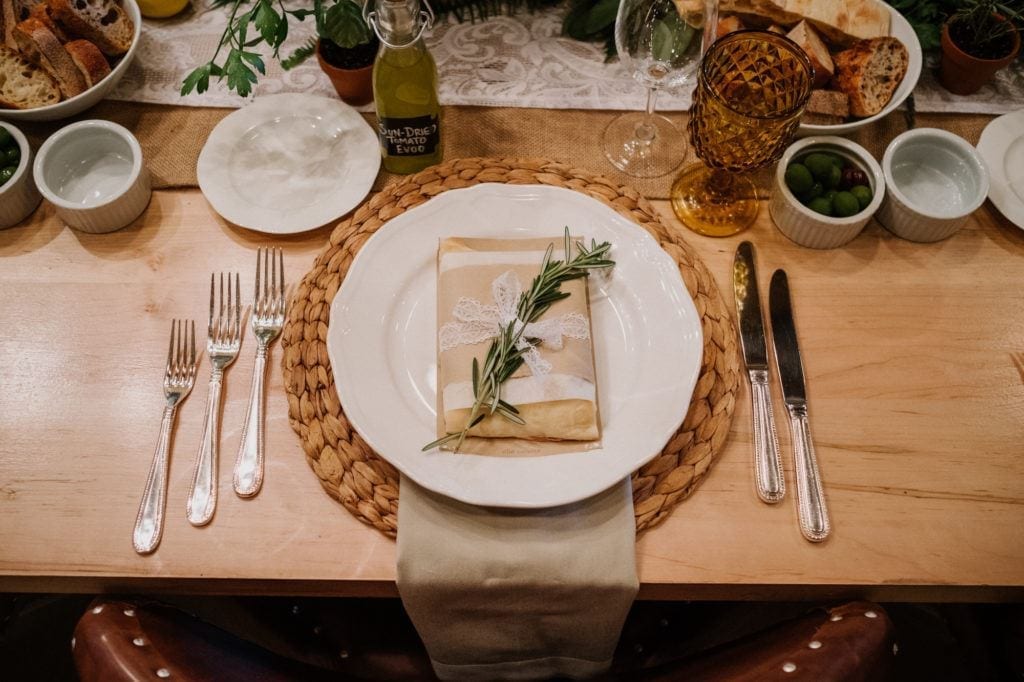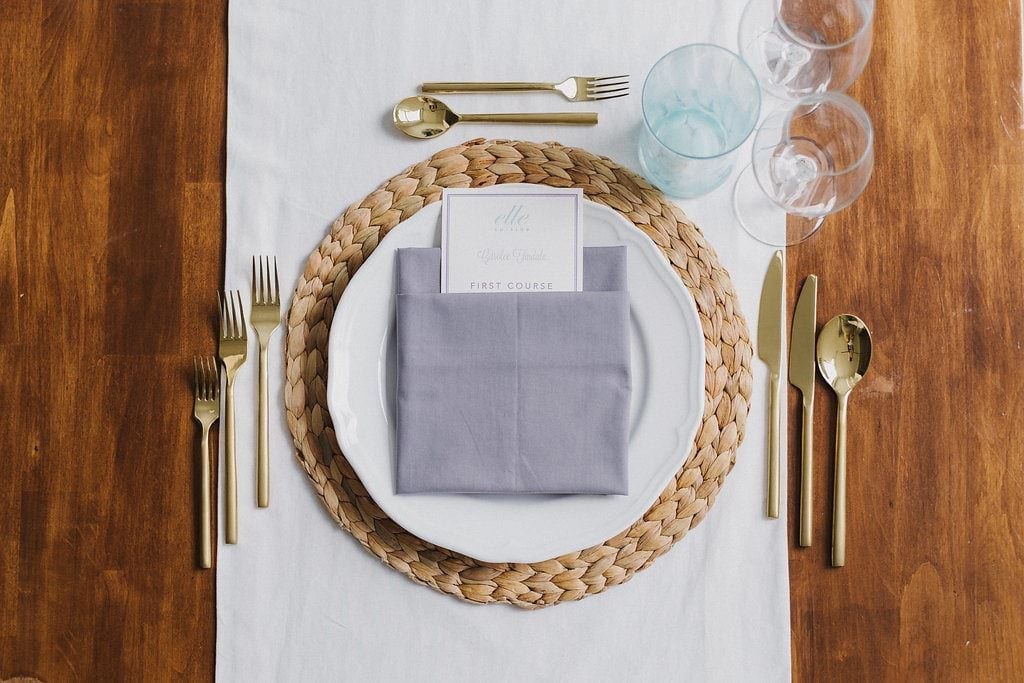 STEP 5: Choose your main centrepieces, such as flowers, candles (any extra decor) to fill in space only where is needed. It's important not to clutter your table and focus on key decorations.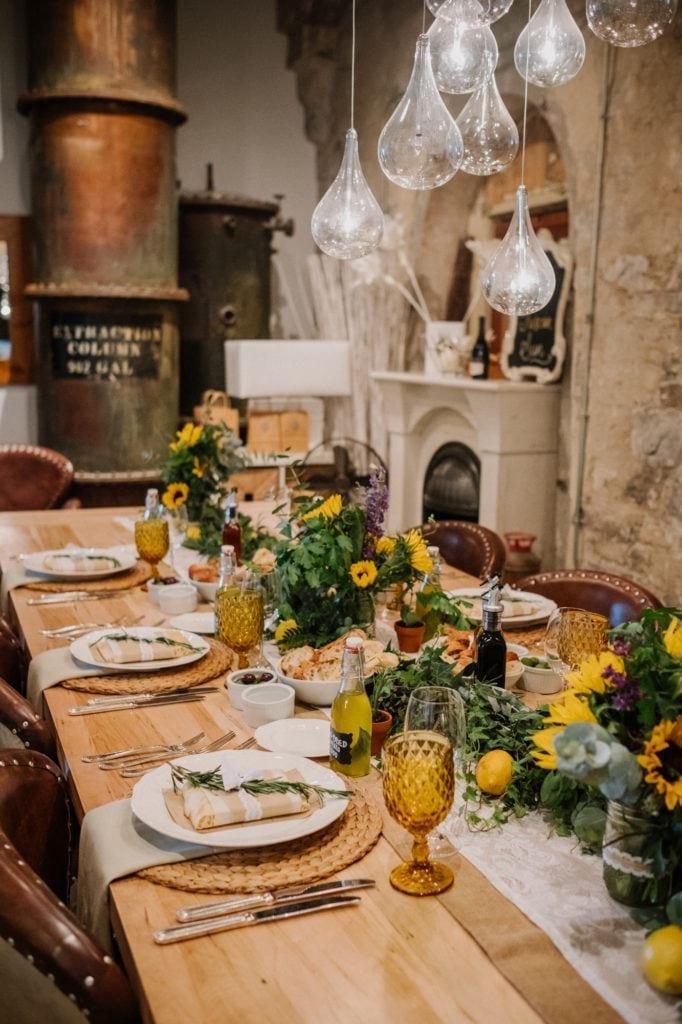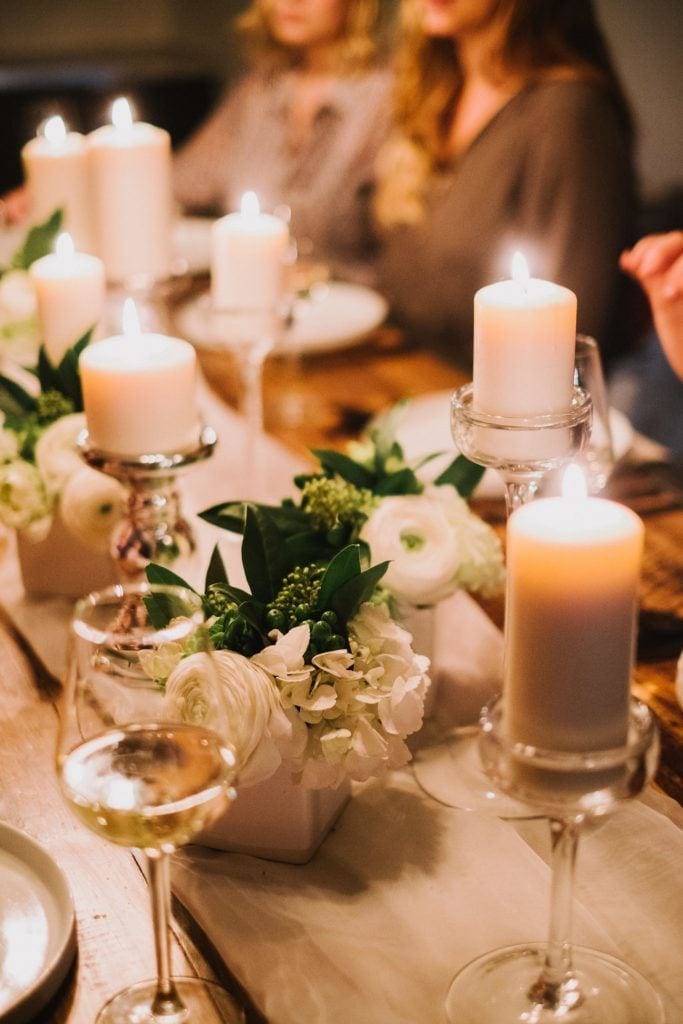 "Eat, Love, Live, Enjoy"
For bookings: Please contact us at info@ellecuisine.ca. We look forward to hearing from you!